Description
Walk the Blue Carpet as Trend Next-What's Now, What's New, What's Next-Presents-Fashion Born in Dallas with an Amazing Number of Collaborations from the Fashion Scene, to Interior Designs and the Culinary Industry's finest. 2013 proves to be the year of "What's Next" in Event Venue Space as the Art Gallery both Chic and Trendy-Life in Deep Ellum, supports the cause as the Executive Sponsors. All in Support of the Baylor Health Care System Foundation and Making Organ Donation Relevant!
Trend Next 2013 is an Event Featuring the most Beautiful Fashions, while displaying the Artistic Values of our Sponsors. A Spectacular Display of the Most Trendy and Creative Collections recently launched by Dallas' Top Fashion Designers wil grace the runway. Hosted By Dallas' Elite Blogger and Socally Savvy Personality Oh So Cynthia, Trend Next speaks volumes as we are inspired driven, with revealing the next BIG THING in Interior Design with our 2013 Celebrity Guest- Design Star Hilari Styles.

The Beautiful Runways will be Presented around an Exquisite Experience Created by some of the Best Talent in the Dallas Fashion Industry such as Lucy Dang, Jesse Thaxton, Binzario Couture, Shavonne Dorsey, TaTa Jolie and Andre Terry. Stylists, Makeup Artists, Producers, Creative Directors, Marketers, Social Media Influencers, High-Profile Chefs, Decor Stylist, Sponsosorships like Uber and many More....

The Exclusivity of spectacular models from Dallas' Top Talent Agencies have been tasked with creating a one-of-a-kind event that will make Dallas proud of its fashion industry.

Listed on Two of the Top Social Media Calenders in Dallas, you cannot Miss this Event that is more of a Presentation.

The most requested DJ in Dalllas has been tasked with What's Now, What New and What' Next in Music with DJ Duffey as she Supports the Cause with Excitement.

No Matter the Ticket Purchase, we are making sure that our Guest are treated like ROYALTY.

General Admission Ticket Holders Experience all of the Lavish Amenities such as food, drinks, and entertainment.

VIP Tickets Holders Experience a Gifting Suite with Exclusive Trend Next VIP Gift Bags, A Private Party with DJ Frances Jaye, A Prviate Food tasting and live cooking demo with Chef Ken Patrick, Select Desserts, Wine on the go, A Black Card from Uber and Preferred Fashion Runway Seating.

Table Seated Guest Experience all of the VIP Ameneties and a Three Course Served Meal!!!

Stay Connected with Our Sponsors and to Purchase Your Trend Next Tickets via both websites, visit: www.iamtrendnext.com.

For Sponsorship Opportunities: Email: Sponsorships@iamtrendnext.com

For Press and Media Invitations Contact media@iamtrendnext.com: 1-888-400-7972
About
Trend Next-The hard reality faced by one human being (CEO-Founder-Shamequia Cason) that birthed life into a Fashion Charity Event for Transplantation Awareness and Organ Donation.

Mission
Trend Next Mission Statement:
To Provide a platform of leading examples that exposes a crucial need to give back to the community in ways that impact positive change.
To Expose the Artistic Value of individuals that have a passion to Create and Pursue innovative methods, ideas and collaborations
To Nurture the young minds of the youth, by way of imposing programs that deposits life altering information and positive lifestyle choices.
To Create the Alternative
Provide, Expose, Nurture and Create-Trend Next-What's Now, What's New, What's Next….
The Runways:
Haggar Clothing Co.
Lucy Dang - The Lucy Dang label has recently been awarded The Texas Next Top Designer award and PR grant, a prestigious title given to the BEST emerging brand from a board of directors consisting of Texas fashion industry leaders and BUYERS from Stanley Korshak, Tooties and Neiman Marcus.
Binzario Couture - With more than 25 years combined bridal and formal wear design experience, awad-winning designers Luis Nazario and Andre Yabin launched Dallas based Binzario Couture in 2007. Binzario Couture offer a personalized custom wedding dress design experience. For every bride, they design a "Revealing" platform that they use to reveal the dress to the bride and her family for the first time. There is a procession from the front door to the platform, symbolizing the bride's procession down the aisles, making every step toward absolutely memorable.
Tata Jolie - Mary Carmen Vargas is the creative mind behind the international label Tata Jolie. Mary designs for a woman that embraces her freedom and who defines her own style by challenging the stereotypes. Her woman is active, motivated and self-confident; she takes pride in "being different". The line reflects the designer's European and Latin fashion influence, and its hallmark is utilizes a mix the flowy effect, colorful designs and bold original prints. Mary distills a touch of classy irreverence into its designs' shapes and forms.
Shavonne Dorsey-Opulent, Classic and Beautiful, appropriately describes Shavonne Dorsey's designs. Shavonne Dorsey's garments are for the Curvaceous,"Powerfully Feminine" and Sophisticated Woman. Known for utilizing high quality fabrics with smooth and unique textures, Shavonne Dorsey's line carries beautifully created, unique dresses that wonderfully compliments the curvaceous woman. As an accomplished designer, Ms. Dorsey was the first Designer-in-Residence, for full-figured women, to be selected for the prestigious Chicago Fashion Incubator Program at Macy's. This program only selects 6 designers per year. Ms. Dorsey has expanded her business to meet the needs of curvaceous women in the Dallas, TX and other southern geographical areas.
Recreation Label- Recreation- A departure from the ordinary

Recognizing that some women seek an escape from the ordinary, RECREATION was borne in 2012 in Dallas, Texas, the brainchild of designer Natalia Marova. The design direction of RECREATION is chic, modern clothes, with a mix of luxury and functionality. Tailored for the modern woman, RECREATION appeals to both the upscale woman and the working woman, who desire luxury fabrics and couture fashion sensibility at a good value. Smart, confident, edgy and elegant women want distinctive features and the feel of refinement. Our customers seek the extraordinary things in life. The highest quality piece goods and materials are used throughout the RECREATION line. With a driving force of human inspiration and creativity, RECREATION aims to set a new standard. This conviction positions RECREATION as a premiere lifestyle brand, viewed as creating works of art, with the touch of nobility. Fashionable individualists wanting to make their inner desires a reality will choose distinctive RECREATION outfits to satisfy their urges.Indulge in RECREATION and experience how we exceed expectations and deliver confidence to women all over the world.
The Venue:Life in Deep Ellum. A cultural center built for the artistic, social, economic, and spiritual benefit of Deep Ellum, and urban Dallas. Life in Deep Ellum Serves as Trend Next "Executive Sponsors".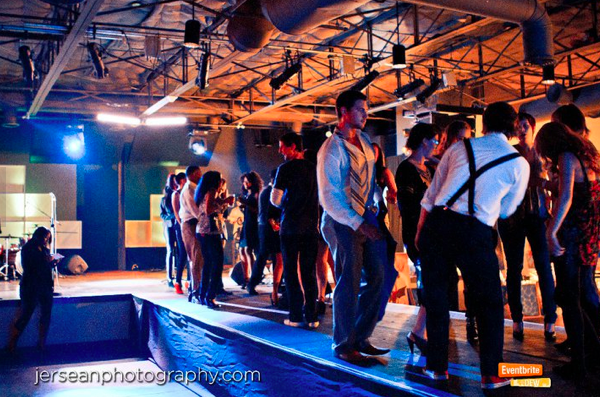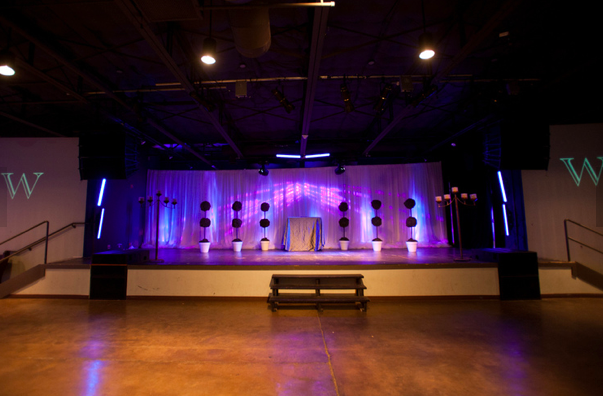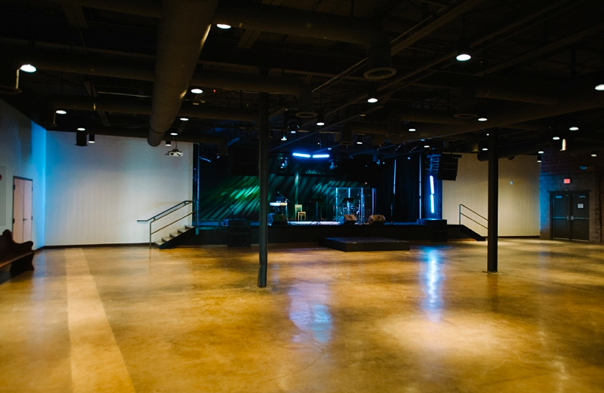 \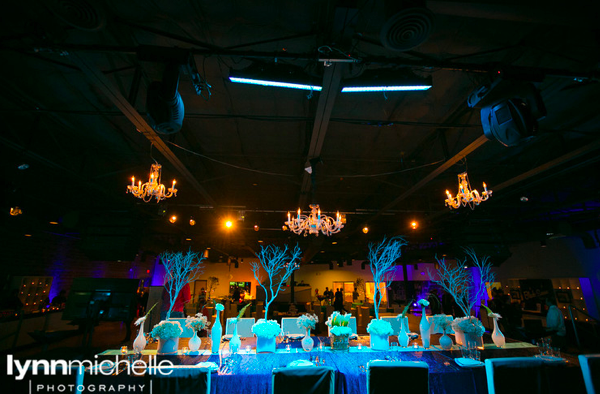 Trend Next 2013 Sponsors: