TREIA Expo and Conference, Powered by Think Realty
Description
TREIA & Think Realty are proud to bring you
THE BIGGEST REAL ESTATE EXPO & CONVENTION IN THE CAROLINAS
Southeastern US Real Estate Investors, it's not too hard to see that real estate is lava-hot right now. New and experienced investors across the area are taking advantage and making more money in one or two real estate deals than some people make in an entire year!
And on August 26th & 27th we are bringing together some of the top real estate experts in the world to show you how you can start or expand your real estate business.
What will you need to be a successful real estate investor?
Now I haven't done a huge survey or study to determine everything you are going to need to be successful. But by being in the real estate investing business for a while now and seeing the things that successful people do right and what the people who struggle fail to do I have an insight that many other people don't understand or what to admit to.
First things first.
You don't need money to be successful in real estate!
It may surprise you (or help you breathe a sigh of relief) that you don't need a ton of money to make money in real estate. In fact it's the easiest thing to find (but not necessarily the easiest thing to get. In fact you are probably better off getting started in real estate if you don't have any money.
If you have a bunch of money to buy a house I would argue that you are more likely to make a huge mistake rather than a huge profit.
Why?
Because there is no way to stop you from doing what you want to do and most likely you have no idea what you are doing!
You are more likely going to end up losing money, deciding it's too hard to make money in real estate and quit while Mr. or Ms. No Money (maybe that's you) continues on to success. You see when you have no money it forces you to be educated and really understand what you are doing and how you are going to make money before someone loans you the funds to do a deal.
As you walk around the expo floor there are going to be multiple companies that have money to lend for deals. Stop and talk to them to see what they are looking and you will be shocked just how easy it is to get money.
So if money isn't the most important thing what is?
Well if you ask me the most important thing to becoming a real estate rockstar is
People
or more specifically knowing LOTS of PEOPLE.
*People to help you find deals.
*People with advice on how to put the deal under contract
*People who know lenders looking to find a secure investment
*People who know (or are) great contractors
*People that can be there to support you in the rough times
*People that you can turn to when you are just getting started.
The fact of the matter is even if you haven't done a deal or have done 100 (or more deals) someone always has done something or though of something you haven't.
Or even better they can put you in contact with someone that is exactly who you need to skyrocket your real estate investing empire (or just help you do your first deal).
Since we think people are the key (along with focused action on your part. Don't think you are off the hook.) to accelerating your learning curve and doing more profitable deals we are putting together the biggest event that we can possibly have.
We are bringing together vendors, speakers from all over the country and more importantly YOU to meet and learn from some of the best and brightest real estate experts to Raleigh.
You'll Get to Learn from these Normal People who have done over 10,000 deals
Over two days on August 26 & 27, you'll be able to discover how our each one of our real estate experts started with most likely less money than you and are now free to do what they want when they want.
Some had
-> Credit Problems
-> Had a hard time making ends meet
-> Had a full time job and family to support
-> A whole bunch of family and friends that thought they were crazy and hoped they would fail
Our speakers include a former dead broke auto mechanic, mobile home salesman and plumber.
You don't need to have a college degree to be successful in real estate.
In fact you can be successful no matter your age, gender, race, color, religion, stay at home parent, work 80 hours a week, education level, how much cash you have in the bank, single/married/divorced, live in a big city or small town, whether the economy is up or down, whether the stock market is up or down or who you know!
And these speakers will prove this to you.
If someone has done it before so can you!
On top of the speakers our goal is to bring over 100 vendors to the Raleigh Marriott Crabtree Valley where you'll meet vendors and service providers ranging from contractors and building materials suppliers to investor-friendly CPAs, real estate attorneys and agents to lenders, self-directed IRA custodians, and many, many more!
In two short days you'll be able to put together a "power team" with these knowledgeable, time saving, money making real estate vendors, suppliers and service providers to catapult your investing business to the next level.
So just want is the agenda for the event?
Well the exact time slots for everything are a work in progress and I'll keep you updated as we get closer to the event.
Since you read this far you must see just how valuable and important this event can jump start your real estate investing business. The Triangle real estate market in particular has buyers fighting over houses by bidding over the listing price for homes.
People are making money in real estate and so should you.
For only $79 plus EventBrite ticket fees this event will teach you something that can make you thousands of dollars.
So click on the Green Tickets button at the top of your screen to register now.
You have up until 7 days before the event to get a refund.
Odds are that someone at the event who has never done a real estate deal before will go on to become a millionaire in less than 5 years.
And we both know it should be you.
Make sure you are there at the Raleigh Marriott Crabtree Valley on August 26 & 27.
Click on the Green button and get your Ticket now.
Speaker Lineup
(subject to change - see the FAQs for more information)
Ron LeGrand
Ron LeGrand is a nationally recognized real estate expert and trainer, with 30 years experience in both residential and commercial properties and a 25 year history of hard money lending and brokering.
His experiences include personally buying and selling over 2,000 houses and completing millions in Commercial Property deals of all kinds in 9 states. He has current real estate developments across America all under his control including office buildings, industrial, commercial, mixed use and residential land development, luxury condominiums, etc.
Mr. LeGrand is a highly sought after platform speaker, who has addressed audiences as large as 20,000 and as small as 100 in hotels and convention centers across North America, sharing the stage with leaders such as Donald Trump, Robert Kiyosaki, Rudy Giuliani, Tony Robbins, Larry King, Dr. Phil, Suzie Orman, and many others.
For the last 25 years, he's been helping thousands of ordinary people take their lives back and create financial freedom by implementing his systems for success as real estate investors. Today, he's considered the country's leading expert and is referred to by many as the "millionaire maker."
His book is in stores and online, and over the years he's created dozens of home study products and live training events on various real estate related subjects. He spends much of his time passing on his experience at those live training events, held in various parts of the country, while simultaneously running six different businesses he owns and controls.
His 47 year marriage to his wife Beverly has produced four children, nine grandchildren, and five great grandchildren.
Steve Down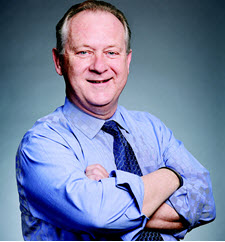 Steve Down is Entrepreneur, Venture Capitalist and Cause Leader. At the heart of every Steve Down business is a social capitalist model with the goal of giving back to the community and those in need.
Founder of Financially Fit, Even Stevens Sandwiches, the Falls Event Centers, Blue Hat Construction, and Storm Maker Media, Steve Down is actively seeking new opportunities to apply social capitalism to new business opportunities.
Steve has been heard by millions on national talk radio from coast to coast and has been a keynote speaker to hundreds of audiences internationally. Steve is charismatic and down to earth and his audiences love his simple method of teaching.
An entrepreneur his entire career, Steve Down has started many businesses that have employed more than 10,000 people. Steve loves the American spirit of free enterprise and capitalism.
In 1979, Steve became licensed in insurance and securities and then founded his own agency, First West Financial Group, which operated for ten years. He then founded a rapidly growing fee- only financial services organization that grew to thousands of representatives nationwide.
Steve pioneered financial education and coaching by founding FinanciallyFit.com, which served thousands of clients with nearly 100 employees before selling the assets of the company to a venture capital group. Later, he repurchased the assets of Financially Fit.
Steve Down, his wife Colleen, and their seven children reside in the Salt Lake City Utah area.
The Wolff Couple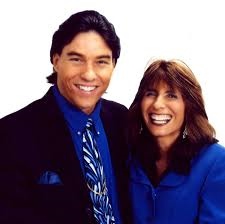 The Wolff Couple have been training successful investors all across America for almost 15 years. Now thousands of students use their proven materials to create their futures through real estate investing.
Brian and Lynette are the industry experts on Scripts, LIVE Closing Calls, Pretty Houses, Acquisitionists, and Selling Homes Fast. They also work closely with renowned guru Ron LeGrand to provide amazing live training and Mentoring programs. The Wolffs have taught so many of the current trainers in the field today that now students call them "Mentors to the Mentors".
The Wolffs' backgrounds make them uniquely qualified to train you how to get rich in Real Estate. Lynette and Brian are straight talkers originally from Minnesota, with over 40 years of combined experience. Lynette was a new home sales agent, and actually set an Arizona state record by selling 41 homes in one month! Brian was Manager of the downtown Ameriquest Mortgage office, and a Realtor as well. When the Wolffs refocused on investing they quickly left those high paying jobs behind! They've now closed over $100 million worth of real estate transactions! Their investing business continues to thrive with the help of their 2 sons, Dashel and Cale, and their other Acquisitionists and team.
The Wolffs LOVE Pretty Houses! You can make big profits when you just know what to say, every month you have huge passive income, and with an Acquisitionist the business is done for you! Ron LeGrand knew the Wolffs were the only ones for the job when he hired them to teach his 4-day Pretty House Boot Camp. Not only were they extremely successful investors, Lynette was a master at selling Pretty Houses, and Brian's experience in negotiating mortgages made him ideally suited for Pretty House "terms" deals. As an extra bonus Brian had also written screenplays in Hollywood for 7 years, so he was perfect for creating all the powerful and conversational scripts needed to close those Pretty House deals.
Since both Brian and Lynette previously managed offices, and have run their own for 15 years, they know the key secrets of Delegation. They are especially qualified to teach you how to hire, train, and manage your own Acquisitionist. The day you make that hire will be one of the biggest steps up in your entire investing career. One of the Wolffs' many nicknames is the King & Queen of Delegation.
The Wolff Couple have trained so many of the top investors out there, their binder of testimonials is thicker than a phone book. Brian and Lynette would love to help YOU truly achieve your dreams too! They look forward to seeing you at the upcoming event!

Edwin Kelly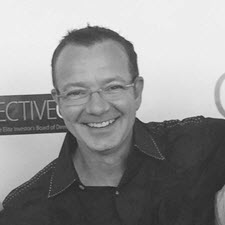 Edwin Kelly is America's leading expert on Self Directed Retirement accounts and self-directed investment strategies. He has more than 24 years of experience in the Financial Services Industry. He worked for such notable companies like UBS and BISYS. Edwin is a Founder and currently serves as CEO of Specialized IRA Services.
• During his career, Edwin has also helped set up a Self-Directed IRA provider and grow it from 2 employees with approximately 300 accounts to 15 employees with approximately 3000 accounts.

• Edwin has helped one Self-Directed IRA Custodian to become the largest in the industry. In 7 years, he grew the company from 97 employees to 300 employees, increased the Assets Under Custody from $2 Billion to $12 billion, and participated in the successful acquisition of 3 competitors.

Edwin is an avid educator, adding value to clientele by developing significant knowledge assets at every company he has worked with. His passion for helping others learn about their Self-Directed IRA options has made Edwin a popular and engaging speaker who is frequently invited to speak at seminars and workshops, in webinars, and as a radio guest. Edwin has made several special appearances on the Money Show, and his work and ideas have been featured in major national magazines and newspapers throughout the United States.

Edwin Kelly is a member of RITA (The Retirement Trust Association), attended The Ohio State University and holds an MBA from Franklin University. He is the co-author of the bestselling book Leverage Your IRA. He is currently writing his next book, The Retirement Dilemma and 7 Specialized Strategies You Can Implement to Solve It.
Jay Conner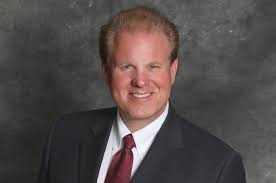 Jay Conner is a proven real estate investment leader. He locates, buys, and sells multiple real estate deals, even in the new economy. Jay is a recognized investment genius, having graduated as a Master in Real Estate Investing; and he accepted Ron LeGrand's invitation into the prestigious Platinum Inner Circle since its inception.
Without using his own money or credit, Jay maximizes creative methods to buy and sell properties for substantial profits with little to no risk. "Jay is a real estate magician," noted a business networking associate. "He works seemingly magical deals for buyers and sellers alike." When he started investing, he did it all THE WRONG WAY. (Those are his words) He went to his local banker and was able to do a few deals. But you know what happened? He had come up with big down payments, origination fees and he had to play by their rules. Then the Market turned and Jay's Banker cut him off! With NO WARNING! And Jay had never been late on a payment…
As good timing would have it, Jay was introduced to the world of Private Lending. "IT ROCKED MY WORLD AND MY REAL-ESTATE INVESTING CAREER!" Jay's first Private Lender gave him $250,000 in Private Money. Within less than 90 Days, Jay raised $2,150,000.00 in Private Money.
Jay has been a full-time Real-Estate Entrepreneur for 8 years in a population of only 40,000 with his average profit per deal exceeding $50,000 while producing a seven figure net income per year. Just a few months ago, Jay became a National Best Selling Author with his new book: "The Masters of Real Estate" which features: "Getting deals done in the new economy." For 2 years, he has been mentoring Real-Estate Investing Students across the U.S. and Canada. Since he started raising Private Money, he has developed new, easy and simple techniques for raising all the money you'll ever want for your Real Estate Deals.
Beyond his own success, Jay's passion in real estate is to enlighten, teach and inspire other investors how to raise lots of money fast and easy for their Real Estate Deals. His consulting goes far beyond elementary "how to" techniques. Jay teaches an entrepreneur to transform a Real Estate Investing Business into an "Automatic Transaction Machine," thus allowing his students to achieve their life goals: Financial Independence and the Freedom to enjoy what's really important to them. Hand-in-hand with his one-on-one mentoring, Jay shares his insights at seminars as a leading expert on private lending, marketing, business development and ethical business practices.
Jay pours his talents and energies into numerous activities. He is President of Conner Properties and EZ Mortgages, plus former CEO of Leader Homes. He is also co-developing The Coves at Newport, a community of condominiums along the Atlantic Coast. In 1997 Jay formed Encore Music, a private record label, where he records original piano compositions and produces other artists. He also founded and directs The Carolina Chords, an a capella chorus in great demand. Jay and his wife, Carol Joy, reside in Newport, NC.
Merrill Chandler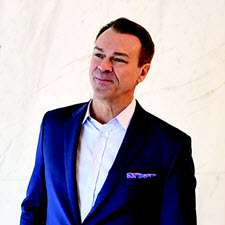 Merrill Chandler, CEO and Chief Strategist at CreditSense.com, has been an influential player in the credit restoration industry for over 21 years, and has co-founded numerous successful credit restoration firms around the country, including Lexington Law. Unsatisfied with the results of credit repair alone, Merrill has used his extensive knowledge of credit reporting and credit profiling to single-handedly invent and dominate the credit profile optimization marketplace.
Since 1997, Merrill and his staff of advisors have assisted real estate investors, business owners, entrepreneurs, and savvy consumers nation-wide to create FUNDABLE Tier 1, and even 800+ credit profiles. Today, CreditSense's credit profile optimization process has no equal, especially for clients who want to leverage their financial reputations towards wealth and prosperity.
Through superior client relations, Merrill and his team have maintained an A+ Better Business Bureau rating for over 21 years.
Merrill is a compelling and knowledgeable keynote speaker and has addressed real estate investment conferences and businesses forums around the country where he has delivered his popular credit-empowerment forum, "Insider Secrets to an 800+ Credit Score." Adventurous and passionate, he is an extreme sports enthusiast and enjoys traveling all over the world.
Larry Harbolt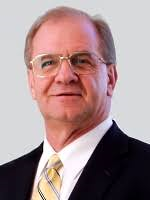 Larry Harbolt is the nation's leading creative Seller Financing expert as well as a popular national real estate speaker and teacher. A former plumber/pipefitter and then residential home builder, Larry bought his first investment property in 1984, and was immediately smitten. After years of struggling financially, he developed a buying system that he still uses today, and that helped him buy 10 houses in one week.
Since then, Larry has been successfully creatively buying and selling real estate for over 30 years and has written numerous popular articles and real estate courses. His time-tested strategies and nuts-and-bolts teaching style has helped thousands of aspiring real estate entrepreneurs realize their financial dreams with little or no money and without the need for credit.
For over 20 years, Larry has been teaching this proven step-by-step procedure that includes many creative buying techniques and investor secrets.
His courses include the inner workings of his system, along with his personal buying strategies that help his students buy houses. He teaches people how to grow their own money tree and never depend on a bank again, showing them how to make money in any market or economic cycle many times within 30 days even if they have no previous experience, or even if they are currently bankrupt.
In addition, Larry is a published author of numerous real estate home-study courses and how-to-articles. He is one of only two real estate teachers whose works have ever been inducted into the Library of Congress, and NBA Super Star, Shaquille O'Neill, has purchased his courses.
Based in Clearwater, Florida, Larry is married and has six children and fifteen grandchildren.
Sam Kaddah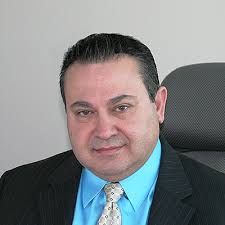 Kaddah is an entrepreneurial business leader with a broad-based background in leading firms through complex environments. A strategic thinker and effective communicator, he formerly served Ernst & Young as their director of global operations and technology leadership.
He was a director at GE Transportation and CTO for First Horizon's subprime lending division, bringing their proprietary LOS and AUS system online. Co-workers call him an inspiring leader with experience in mergers & acquisitions, emerging technology, ERP, Six Sigma, and global operations.
His career has been characterized by providing leadership to meet business objectives of efficiency and revenue, while maintaining outcome quality. Kaddah founded Liquid Logics in 2004.
Ted Thomas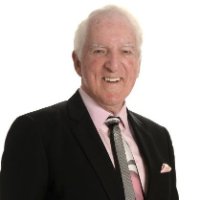 Ted Thomas, best-selling author and publisher is best known as America's Tax Lien Certificate and Tax Deed Authority. Thomas has sat for more than 200 radio and TV interviews, most recently on ABC, CBS, NBC and Fox and he has been recognized in Newsweek, USA Today and the Wall Street Journal. Ted Thomas is the go-to guy when people want to discover how to invest in secure government certificates that pay 16% and 18%.
Ted Thomas' organization is the single largest "Source" of Tax Lien Certificate & Tax Deed Informational Products in the World...To Help You... We are knowledge brokers and we provide financial solutions in many forms.
For example: Guidebooks and Manuals, Directories, Newsletters, Audio Home Study Courses, Video Learning Systems, plus Live Weekly Teleconference Sessions, Workshops, Seminars and Coaching.
Ted's best selling Home Study Course titled, Quick Start to Buying Government Tax Lien Certificates & Tax Deeds, is considered the benchmark standard for the Tax Lien Certificate and Tax Deed industry. Thomas also conducts live tours of Tax Lien Certificate and Tax Deed auctions.
Wendy Sweet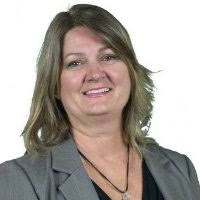 Wendy has been lending money to investors since 2001 as both a conventional lender and a Hard Money lender. After tossing aside conventional lending in 2008, my brother Bill Fairman and I, began growing Carolina Hard Money to offer funds to investors who were able to navigate the changing world of real estate. We have been successfully lending money in North and South Carolina to investors, rehabbers and builders. We also manage a real estate fund for accredited investors in addition to brokering loans for those with money to invest.
I have been a licensed real estate broker in both North and South Carolina for 35 years and combine my selling knowledge with my long time lending expertise in order to provide top-notch service to our company's borrowers and investor lenders. My goal is to guide and assist like-minded people to build their wealth and allow them to impact the lives of family, friends and community through a proven lending model in the Carolina's while providing strong returns for real estate investors.
Jeffrey Taylor "Mr. Landlord"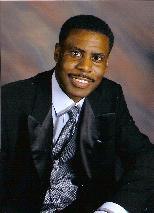 Founder of MRLANDLORD.com, Jeffrey is CEO of Mr. Landlord, Inc., a national property management consulting firm - coaching over 50,000 landlords annually. He is the publisher of the Mr. Landlord Newsletter, the largest circulated real estate newsletter in the country, with over 10,000 monthly subscribers. Jeffrey Taylor has been interviewed on numerous radio talk shows and quoted in hundreds of publications, including The Wall Street Journal, Smart Money, and Personal Finance Magazine.

Known to thousands as Mr. Landlord, Jeffrey Taylor is the author of a dozen publications, books, and reports on various aspects of rental property management.
Robert Nickell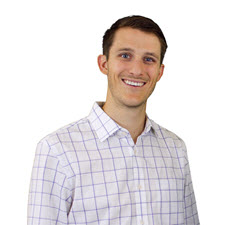 As a successful real estate investor, Robert Nickell had long perfected a series of systems and processes that, together, helped launch him to the forefront of the industry. After parlaying his expertise and insights into a career as a speaker, coach and author, Robert recognized that countless investors and entrepreneurs could benefit from his workflows and proven systems — and that started with having a rockstar team in place.
Robert launched REIVA.com in 2014, with an eye on bringing his expertise, insights and industry-leading systems. Today, REIVA.com is one of the most acclaimed virtual assistant services in the world, providing premier VAs to some of the country's top real estate and real estate investing companies.
Stephen Broadley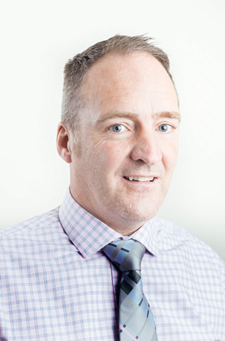 For over 25 years Stephen Broadley has run and operated several companies in the United States and Scotland. As the CEO of WPL, LLC, he orchestrated the acquisition of a distressed business which had been severely affected by the market crash of 2008. Within an 18-month period of time, Steven implemented new marketing strategies, built and restored relationships, increased the employee base 875%, and returned the business to profitability.
Mr. Broadley's expertise is in developing competitive advantage through strategic analysis planning and implementation. He also has 25 years experience in commercial construction management, leadership, development, asset purchasing, sales and marketing.
Mr. Broadley was initially a client of Legally Mine. He was so impressed with the company and its services that he has now joined Legally Mine to promote asset protection and tax reduction to healthcare and business professionals. He has been married to his wife Elaine for 27 years. They enjoy hiking and doing "anything outdoors" with their three beautiful daughters.
FAQs
Are all the speakers for sure going to be there?
Booking speakers is one of the most difficult challenges in putting on the TREIA Expo & Conference. We will make every effort to make sure the speakers listed here will be at the event but there is a small possibility that the speakers won't be able to attend due to any number of things out of our control.
Unlike other real estate events with nationally known speakers (I am looking at you events with flipping home shows on cable TV stars) our speakers are actually going to be there, live & in person to talk with you about real estate and answer questions you may have.
How soon will I be a billionaire after this event?
TREIA and Think Realty are committed to putting on the best expo/convention/networking event that we can but there it is very unlikely that you are going to become a real estate money making machine by attending this event to doing absolutely nothing after the event.
While TREIA and Think Realty both have resources that might help you after you leave, the overwhelming factors that will determine whether or not you becoming the next Ron LeGrand or any one of the other successful speakers are your commitment and desire to take action in getting better education and going out and making deals.
In TREIA I have seen completely new investors get five figure checks within 3 months of joining while others that have done essentially zero and made NO money in three years.
What's the refund policy?
You can get a refund up until 7 days prior to the event. We have to plan and pack all our goody bags you'll get when you check in and give the hotel our number of attendees one week prior to the event so once we send over you name we are locked in to paying for everything for you.