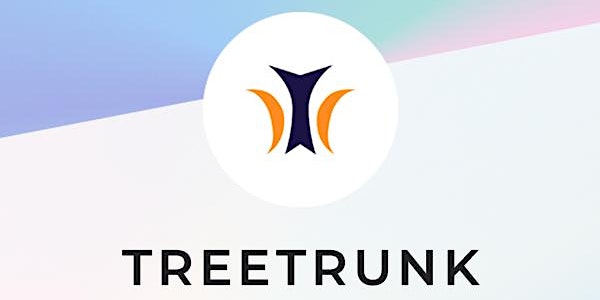 TreeTrunk Launch Party
Join us for the TreeTrunk Launch Party at Sugoi to meet the headlining artists and founding team!
When and where
Location
65 Jay St 65 Jay Street Brooklyn, NY 11201
About this event
Come for the food and drinks.
Stay for the immersive NFT exhibition & artist interactions.
Meet the headlining artists which include Arabella Proffer, Ishita Banerjee, Logik, & Richard Jacobs.
Experience the first NFTs that let collectors earn royalties without having to sell them.
Event Details
The TreeTrunk Launch Party will be hosted in-person as part of Sugoi hosted by Logik.
Drinks will be provided & there will be a food truck nearby
Watch the panels & speakers
Meet the headlining artists which include Brandon Breaux, Ishita Banerjee, Logik, and Richard Jacobs
Experience the immersive NFT exhibit
Live Stream Details -
If you can't attend in person, subscribe to our Youtube Channel & follow us on Twitter @TreeTrunkNFT for updates on the livestream.
About TreeTrunk
TreeTrunk.io is launching the first NFT marketplace platform to allow for on-chain royalty distribution that enables creators and collectors to HODL their pieces, create families of prints, and earn an income.
TreeTrunk.io is a ConsenSys Mesh business, that embodies the facets of decentralization, ownership, and innovation. TreeTrunk.io allows artists to embed their NFTs into other websites for purchase while still collecting royalties.
Resources
Explore the platform and learn more at TreeTrunk.io.
Follow us on Twitter for frequent updates @TreeTrunkNFT.
Subscribe to our YouTube Channel for the virtual event and weekly shows.
Join our Discord to get in touch with other attendees and community members.