Description
Join the CWRU Office for Sustainability to learn the sustainability story of the Nord Family Greenway, hear about the City of Cleveland's Tree Plan and celebrate our campus Sustainability Champions.
Experts James Sottilo, Arborist and soils expert at Ecological Landscape Management (ELMscapes.com), and Matt Langan, Landscape Architect at Sasaki (bios below), will speak about the Nord Family Greenway's planning, and how trees and soil for the project were selected and cared for. The speakers will also discuss general green grounds strategies, and potential impacts on climate change resiliency and mitigation efforts. Sandra Albro, Research Associate at Holden Forests & Gardens and co-chair of the Cleveland Tree Coalition, will speak about the city's tree plan. Jill Ziegler, Director of Corporate Responsibility for Forest City Realty Trust, is committee a co-chair and will also present.
Heavy appetizers will be served.
* If an entire group or class is attending or being offerred extra credit, please be sure to let us know so we have enough food for all!
Schedule for the Evening
Doors open for registration and networking - 5:30pm
Opening Remarks - 6:00pm
Awards Presentation - 7:15pm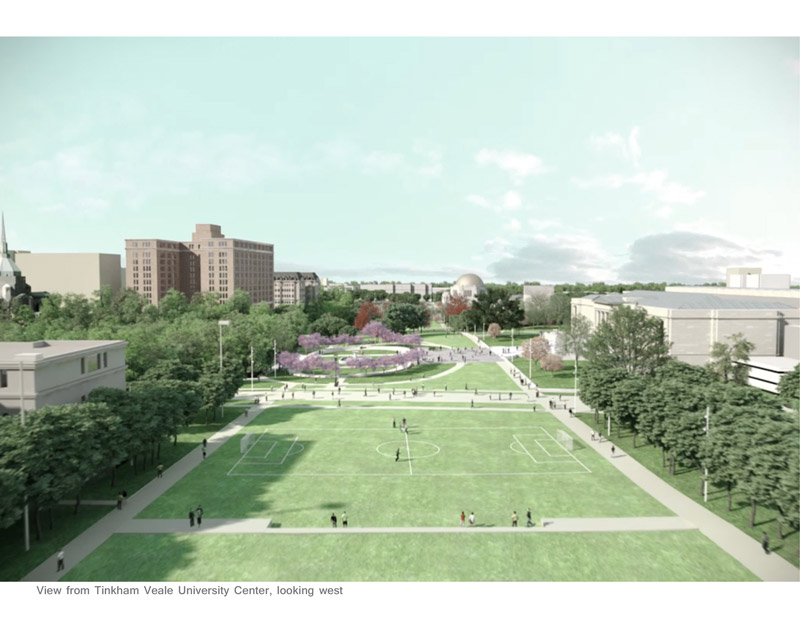 ---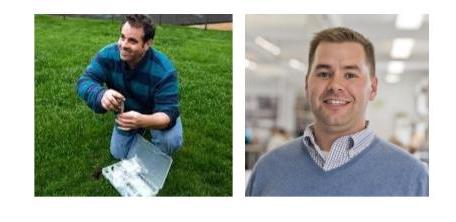 James Sottilo is Founder and President of Ecological Landscape Management and has been involved with soil development and plant acclamation for the Nord Family Greenway. He has been involved in soil, compost and tree research and technology development for many years. James created quick on-side soil tests (MicroBiometer™) and tree root inoculant for healthier trees with longer lives. James is a nation-wide lecturer.
Matt Langan is a Senior Associate/ Landscape Architect at Sasaki and developed the Nord Family Greenway design. He has worked on landscape projects across the country and studied in Europe as well as Pennsylvania State University. Matt has won a number of awards (most recently the "Harvesting the Value of Water" award from the Urban Land Institute Center for Sustainability and Economic Performance) and competed in many Invented Design competitions.
Sandra Albro is research associate at Holden Forests & Gardens, studying ways to increase the value of vacant urban land.
Jill Ziegler is director of corporate responsibility for Forest City Realty Trust and an active member of Cleveland's sustainability community. Albro and Ziegler co-chair the Cleveland Tree Coalition.