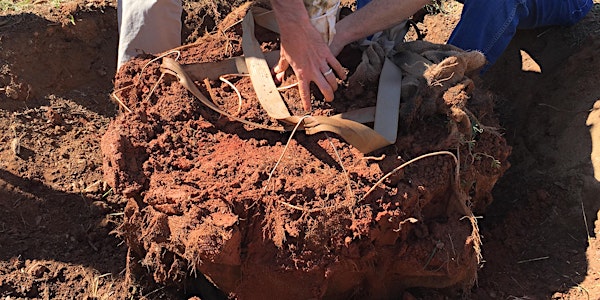 Tree Keepers Course Registration
When and where
Location
Irmo Court House 7300 Woodrow Street Irmo, SC 29601
Refund Policy
Contact the organizer to request a refund.
Description
What are Tree Keepers?
Tree Keepers are industry professionals and community members who have have taken a 5 week training class on Urban Forestry, Tree Planting, and Tree Care.
The Community Tree Keeper Course is designed for: TreesUpstate Volunteers, Master Gardeners, Master Naturalists, Park Hero Volunteers, and anyone interested in learning more about how to properly plant, care, and maintain a healthy urban forest. The minimum age is 18 years old.
The Professional Tree Keeper Course is designed for: Landscapers, Landscape Architects, Landscape Planners, Public Works, School Grounds Maintenance Staff, City/County/Parks & Rec/Government, Builders, and Developers.
Why Tree Keepers?
A healthy urban forest begins with proper tree planting and continues with proper mulching and long term tree Mature trees provide economic, environmental, and public health benefits. We need newly planted and established trees to thrive, grow, and survive.
Trees that are properly planted, mulched, and cared for will live longer.
The Tree Keepers Course includes:
• Soils, Nutrition, and Fertilization
• Pests and Diseases
• Recognizing Tree Hazards & Risks
• Site Analysis
• Species Selection
• Tree Installation and Establishment
• Pruning
• Long Term Tree Care

The Professional Course also includes:
• Herbicide and Pesticide Application Basics
• Tree Protection
• Nursery Stock Selection
Requirements
All five sessions must be attended to complete the Tree Keeper Course.
We understand scheduling conflicts may be an issue. Please RSVP if you plan to attend at least four of the five sessions below, and we will do our best to work with you to complete the Tree Keepers training.
The Cost
The Community Tree Keeper Course Cost is $50 per person, OR $25 per person PLUS 5 TreesGreenville Volunteer Hours

The Professional Tree Keeper Cost is $50 per person.
If you would like to schedule a Professional Tree Keeper Course or Modules at your location for all of your employees, call 864-313-0765 or email Joelle Teachey (TreesUpstate Executive Director) or Karen Hauck (Trees SC Executive Director) for Company Tree Keeper Rates.
FAQ's
Will there be CEU's?
Master Gardeners? Yes, you will earn CE hours (Professional Course Only).
Master Naturalists? No.
There will be no ISA CEU's. This class is not intended for ISA Certified Arborists.