Description
Learn to do Tree K Braids with the illusion of a full weave without the weft.
Learn the techniques for the single Tree K Braids and the cornrows that provide the foundation for the illusion of a full weave, a flawless blend, and undetectable weave with the clients hair. (Basic knowledge of how to feed-in cornrow is required for this technique).
Learn how to properly and quickly prepare braiding hair and some the best brands of hair to use for the best results.
Learn the parting techniques to accomplish the Tree K Braids style.
Learn the interlocking methods step-by-step
Learn the illusion method for the flawless full weave
Learn marketing and branding strategies to become a 6 figure hair stylist.
***LIVE MODEL IS REQUIRED. Live model is best.***
***Open to ages 18 and up****You DO NOT have to be a licensed braider, barber, or cosmetologist to attend this event.
**NO cameras, videos or any other recording devices allowed during active sessions**
RECEIVE YOUR CLASS CERTIFICATE
FREE GOODIE BAG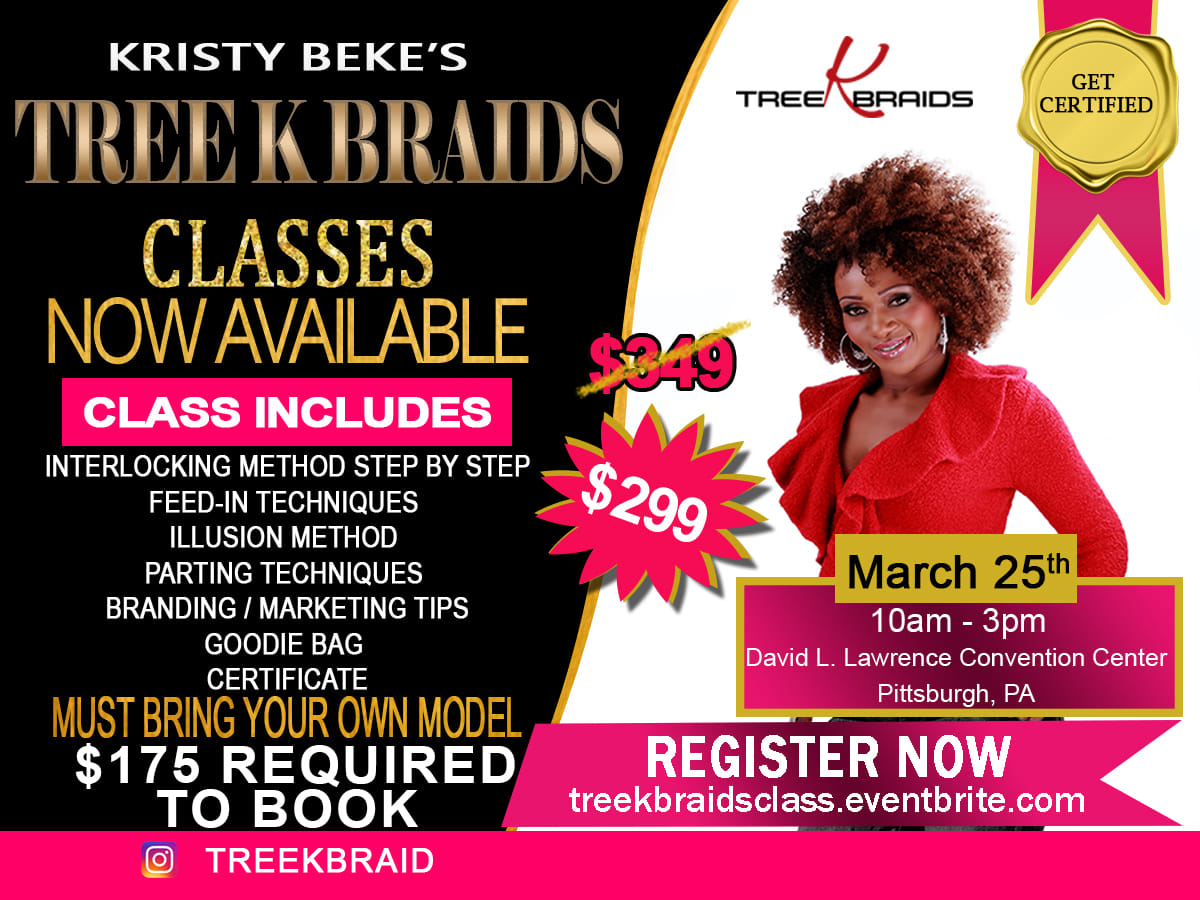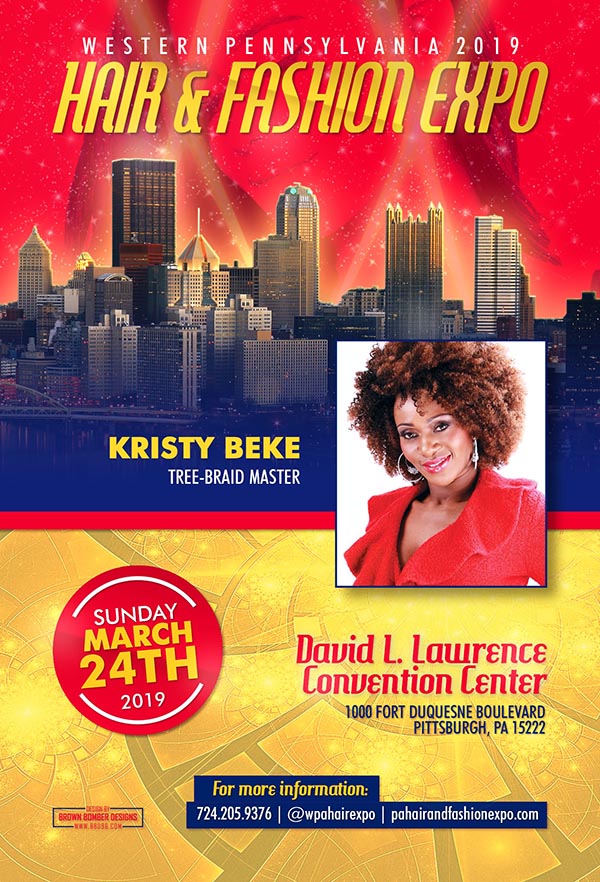 NO REFUNDS ARE PROVIDED UNLESS THE EVENT IS CANCELLED BY THE ORGANIZER.