Tree In Bloom Paint Party! A virtual art therapy paint party benefitting Remembering Cherubs nonprofit.
About this event
Join us on Saturday, May 7th, 2022 from 2pm to 4pm for an afternoon of step-by-step painting fun, right from the comfort of your own home. This virtual paint party will be led by award-winning visual artist, Siana Treece of Artistic Expressions Gallery, featuring the metaphoric art piece titled: Tree In Bloom.
This work of art represents Spring and the beautiful new beginnings after the harsh storms of Winter. For many of us, the past few years have felt like one raging storm after another. At the end of this paint session you will have a beautiful piece to hang on your wall as a reminder that you will bloom again after each and every storm!
This therapeutic paint session can be a perfect way to kick off date night or have a fun get-together with friends. It can even be gifted to mom for mother's day or a much deserved gift to yourself. The best part is, a portion of proceeds will benefit Remembering Cherubs nonprofit organization. It's a win all around!
With each ticket purchase you will receive an at-home painting kit with everything you need to create your personalized work of art.
The at-home kit includes:
(1)16x20 canvas
(1) paint palette plus paint
(3) paint brushes (small, medium & large)
(2) spatulas for mixing
(1) cup for water
(1) disposable apron
(1) disposable easel
Paper towel
Step-by-step instruction sheet
Kits must be ordered by Thursday, May 5th at 12:00pm(noon). You may pick up your kit on either of the following pick-up days:
Wednesday, April 27th - 4pm to 6pm
Saturday, April 30th - 11am to 1pm
Thursday, May 5th- 4pm to 6pm
Pick-up address: The Michigan Building, 220 Bagley, Suite 520, Detroit, MI 48226
(Take the elevator to the 5th floor, suite 520 where Siana will meet you.)
Contact host Monica Anderson to inquire about shipping: info@rememberingcherubs.org
We look forward to a fun afternoon of art therapy and painting!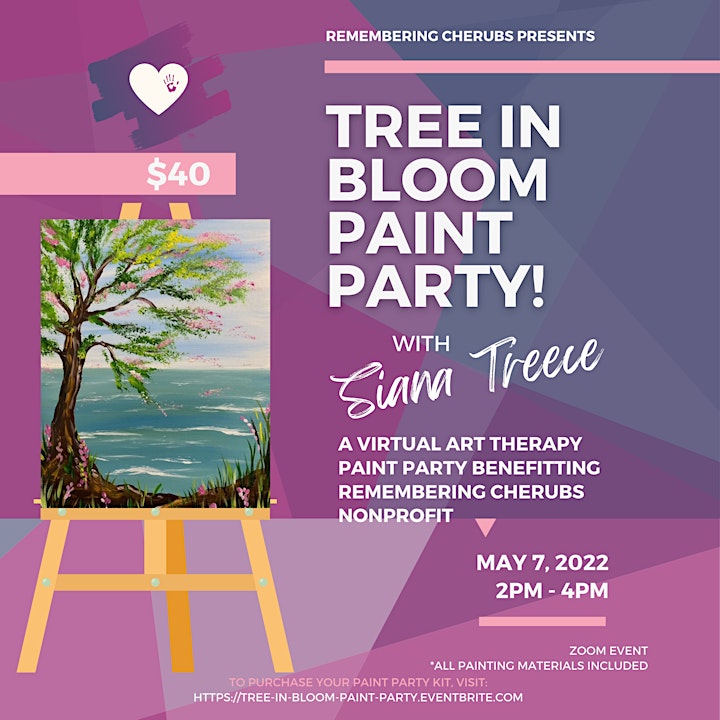 Meet the artist:
Siana Treece has been exploring the arts since she was a child. Born in Detroit, MI, Siana attended Lewis Cass Technical high school with a curriculum in art, and went on to pursue her BFA at Illinois Institute of Art-Chicago where she majored in fashion design. Siana has since established herself as a professional artist and fashion designer. In 2008, Siana along with her sister SuVon Treece, created Artistic Expressions Gallery.
Siana is driven by her art and loves to share that passion with others in any way she can!
Contact:
Siana Treece, Artist
Email: sianatreece@gmail.com
Website: artisticexpressionsgallery.com
Instagram: @artisticexpgal @sianatreece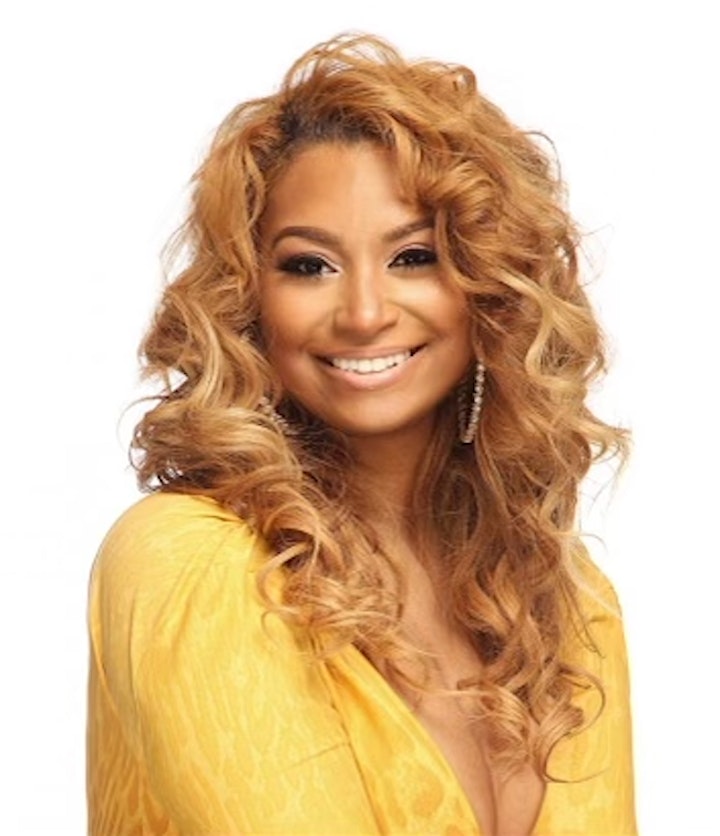 Meet the host:
Monica Sholar Anderson is an author, storyteller, and founder of Remembering Cherubs, a Michigan-based nonprofit pregnancy loss resource center. Monica also serves as a volunteer advisor on the Perinatal Infant Reproductive Loss (PIRL) Committee for University of Michigan Health System and is a Project Coordinator for the monthly storytelling event, The Secret Society Of Twisted Storytellers®.
Learn more about Remembering Cherubs: www.rememberingcherubs.org