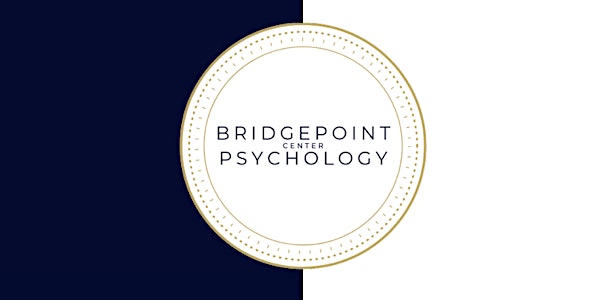 Treatment of Trauma Exposed Clients with Dr. Janna Henning 6 CE Credits
This workshop provides knowledge of key trauma-related issues & will help you develop safe, practical, evidence-based treatment approaches.
Refund Policy
Contact the organizer to request a refund.
Eventbrite's fee is nonrefundable.
About this event
Responses to traumatic life events are among the most common issues clients bring to therapy, but rapidly evolving post-traumatic stress theory and limited access to formal trauma training may leave therapists feeling insufficiently prepared to work effectively with the unique and complex nature of each client's trauma-related symptoms and their risk and resilience factors.
This workshop will focus on: increasing participants' awareness of key trauma-related issues, helping them identify their clients' immediate and long-term trauma-related needs, develop safe, practical, evidence-based/evidence-informed treatment approaches, and building creative skills to help clients adjust and thrive. Participants will gain the knowledge, skills, and resources they need to work confidently and effectively with trauma-exposed individuals.
Training will be from an evidence-based, evidence-informed, and strengths-based perspective.
Upon completion of this workshop participants will be able to:
· Differentiate between common post-traumatic responses to single-event trauma exposure in adulthood (Type I trauma) vs. chronic interpersonal violence exposure in childhood (Type II/complex trauma), and evaluate diagnostic alternatives.
· Identify and select safe and effective treatment approaches for both Type I and Type II trauma reactions in adults.
· Apply the particular interventions best suited to address trauma-exposed clients' unique needs and symptoms as part of an integrated treatment approach.
Level 2/Intermediate: Some basic knowledge of clinical work with trauma survivors is required; this workshop will build on participants' existing knowledge and assist with application and integration of theoretical concepts and clinical skills.
Presenter: Janna A. Henning, J.D., Psy.D, F.T.
Dr. Henning has over 15 years of experience in providing graduate-level teaching and professional training in effective, research-informed approaches for clients coping with traumatic stress, death and dying, life-threatening illness, bereavement, and loss. She is a Professor in the Psy.D. Program at Adler University in Chicago and the creator and coordinator of its Traumatic Stress Psychology Emphasis. Dr. Henning earned her Doctorate in Clinical Psychology at The Chicago School. She is a Fellow in Thanatology (Death, Dying and Bereavement) through the Association for Death Education and Counseling, a Practicum Faculty member for the Portland Institute for Loss and Transition, and the Chair of the Education and Training Committee of APA's Division 56 (Trauma Psychology). She also provides group and individual professional consultation for therapists and individual therapy for clients coping with trauma, loss, and life transitions.
SPECIAL RATES:
Register by: JULY 18th and use the code EARLY for earlybird rate of $175.00
Discounted rates are available for practices with 5 or more attendees! Email info@bridgepointpsychology.com for more information.