Description
Prosthodontic Treatment for the Edentulous Patient: Fixed Versus Removable
COURSE DESCRIPTION:
Join Dr. Joseph Massad to learn best practices for treating your edentulous patients with full-arch options, fixed and removable. This course will include LIVE PATIENT DEMONSTRATIONS, lecture and hands-on workshop. Dr. Massad will use a fixed and removable implant denture to show when a fixed versus removable is indicated. Attendees will use two abutment systems that will correct the divergency of implant abutments up to 30 degrees between implants. Exercises will allow attendees to pick up attachments with realistic implant models and, in the process, learn a new fixed prosthesis system without the need to verify with a jig.
LEARNING OBJECTIVES:

Understand indications for fixed versus removable implant restorations.

Comprehend the limitations of the fixed attachment system.

Understand the protocol and procedure for immediate load cases.
FORMAT: Lecture, Participation & Live Patient Demonstration
TUITION: $895 Doctor
CE Hours: 8 (4 Lecture & 4 Participation)
AGD SUBJECT CODE: 610
SPACE IS LIMITED TO 20 ATTENDEES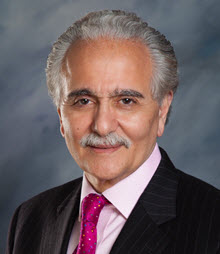 PRESENTER: Joseph J. Massad, DDS
BIO:
Dr. Massad is in private practice in Tulsa, Oklahoma as a General Dentist since July 1st 1975 directly after graduating from Loyola University School of Dentistry Chicago, Illinois. He was a member of the Oklahoma Board of Dentistry where he rose to become one of the youngest board presidents in the board's history and co-authored the Oklahoma Code of Ethics document. He is a Fellow of both the American and the International College of Dentists, a Regent/Fellow of the International Academy for Dental Facial Esthetics, a member of the American Society for Dental Aesthetics and is an honorary member of the American College of Prosthodontics and a life member of the American Dental Association. He has authored numerous publications in the Journal of Prosthetic Dentistry.
Dr. Joseph Massad has lectured in more than 20 countries and has presented more than 1000 presentations to dental associations around the globe. He is proud to begin each new presentation by thanking his teachers, Drs. Ken Rudd, Tom Shipmon, L.D. Pankey, John Frush and Frank Schiesser for their tutoring and encouragement to write a textbook on Removable and Implant Retained Dentures.

Cancellation Policy:
In the event that a registrant needs to cancel, please email education@zestdent.com at least 30 days prior to the course date to receive a full refund. Cancellations received less than 30 days, but more than 15 days prior to the course date will receive a 50% refund. No refunds are provided after this date. Failure to attend the meeting without written notification will not qualify for a refund.