Treating Tornado Based Trauma in Adults- Caleb Lack, Ph.D.- Sat Mar 10
Description
The citizens of Oklahoma experience more tomadoes per square mile yearly than anywhere else on Earth. This workshop will teach attendees what to look for in their communities and those they work with to determine who is coping well after a tomado hits their community and those who are struggling with adjusting to life after the tomado hits. Attendees will also leam about the most effective and evidence-based treatments for PTSD in adults and how to best implement them, as well as what treatment modalities should be avoided.
This workshop is approved for 3 CEUs for Oklahoma Licensed Professional Counselors, Licensed Marriage and Family Therapists, Licensed Clinical Social Workers, and Licensed Alcohol and Drug Counselors (non-specific)
Objectives:
Attendees will learn
1. Normal and abnormal responses to natural disasters in adults
2. How PTSD symptoms from traumatic tornado exposure can best be assessed
3. Which treatments are considered gold-standards for treating PTSD
4. How to best implement those treatment, and
5. Which pseudoscientific or non-evidence based treatments should not be used to treat PTSD.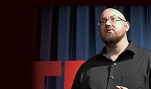 Bio:
Caleb W. Lack, Ph.D. is a licensed clinical psychologist and an Associate Professor of Psychology at the University of Central Oklahoma. He is the author or editor of six books, including Critical Thinking, Science, & Pseudoscience: Why You Cant Trust Your Brain (co-authored with University of Cape Town philosopher Jacques Rousseau), Obsessive-Compulsive Disorder: Etiology, Phenomenology, and Treatment and Tornadoes, Children, and Posttraumatic Stress. He has also authored more than 50 scientific chapters and joumal articles relating to the assessment and treatment of mental health difficulties. In addition, Dr. Lack frequently presents clinical trainings nationally and intemationally, is on the editorial board of scientific journals, and is a reviewer for both joumals and granting agencies Dr. Lack's clinical interest in evidence-based practice developed while in graduate school for Clinical Psychology at Oklahoma State University and during his predoctoral intemship in Clinical Child/Pediatric Psychology at the University of Florida. He specializes in the treatment of children and adults with anxiety disorders and obsessive-compulsive and related disorders, such as chronic tics, Tourette's Syndrome, trichotillomania, and excoriation. For further information, visit caleblack.com