Description

Friday April 5, 2019 11:30am - 1:30pm
11:30am - 12p Registration and Networking
12p - 1:30p Presentation by Jennifer Guadiani, MD
Lunch will be provided. Celiac and vegetarian-friendly options will be provided.
Scholarship information available at iaedpdenver.org
This event is also offered in Colorado Springs. The presentation will be streamed and food will be provided. Please choose the Colorado Springs event ticket below. The event will take place at:
EDCare Colorado Springs
3460 Briargate Blvd (First Floor)
Colorado Springs, CO 80920
Please join the Denver Metro iaedp Chapter for lunch and an engaging presentation and discussion by Dr. Jen Guadiani on:

Treating the Whole Person: Understanding and Treating Outpatient Medical Issues of Eating Disorders with a Social Justice/HAES® Lens

In this workshop, participants will gain greater familiarity with common (vital sign abnormalities, gastroparesis, constipation, bone density loss, lab abnormalities) and less common (psychogenic non-epileptic seizures, small intestinal bacterial overgrowth, outpatient tube feeding, Relative Energy Deficiency in Sports) medical problems our patients experience with particular attention toward outpatient medical management. Practical, immediately useful, and advocacy-oriented, this talk will highlight diverse patients and insist upon an approach that honors body diversity and awareness of social justice issues in eating disorder treatment.
Objectives:
• Identify the symptoms of both measurable and unmeasurable medical issues that pertain to outpatients with eating disorders.
• Feel confident recognizing appropriate (and inappropriate) workup and management of these issues as a therapist or dietitian, keeping an eye on whether patient's medical problems are being adequately addressed, or understanding how to take better care of this patient population directly as provider from a medical or non-medical background.
• Communicate findings and contextualize medical issues effectively to optimize the recovery process, whether on an ongoing basis as an outpatient provider, or in referral to a higher level of care.
• Understand how social justice issues impact the medical care of eating disorders and how to apply a Health at Every Size (HAES®) treatment philosophy to eating disorder recovery (and why this is important!)

*1.5 CE available (To receive CE credit, please be prepared to provide your license number at sign-in on the day of the event.)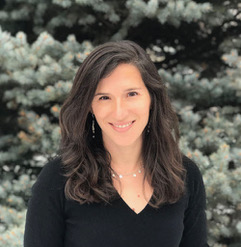 Jennifer L. Gaudiani, MD, CEDS, FAED, is the Founder and Medical Director of the Gaudiani Clinic. Board Certified in Internal Medicine, she completed her undergraduate degree at Harvard, medical school at Boston University School of Medicine, and her internal medicine residency and chief residency at Yale. Dr. Gaudiani has been a leader in the eating disorders field for over 10 years and served as the Medical Director at the ACUTE Center for Eating Disorders prior to founding the Gaudiani Clinic which is an outpatient medical clinic for people with eating disorders/disordered eating located in Denver. Dr. Gaudiani also provides care for people throughout the US via telemedicine. She has lectured nationally and internationally, is widely published in the scientific literature as well as on blogs, is a current member of the editorial board of the International Journal of Eating Disorders and the Academy for Eating Disorders Medical Care Standards Committee and is a former board member of iaedp. Dr. Gaudiani is one of a very small number of internal medicine physicians who is certified as an eating disorders expert. She is also a Fellow of the Academy for Eating Disorders. Dr. Gaudiani's first book, Sick Enough: A Guide to the Medical Complications of Eating Disorders, was released by Routledge in October 2018.

IAEDP Foundation has been approved by NBCC as an Approved Continuing Education Provider, ACEP No. 5912. Programs that do not qualify for NBCC credit are clearly identified. IAEDP Foundation is solely responsible for all aspects of the programs. IAEDP Foundation is a Continuing Professional Education Accredited Provider, under Provider #IN004 Recognized by the Commission of Dietetic Registration.