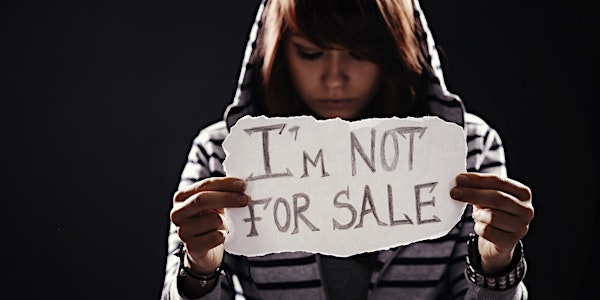 Treating the Complex Trauma of Human Trafficking: Advanced Clinical Training with Bonnie Martin, MEd, CACS, LPC (SERVE Model - Parts 1 & 2)
When and where
Location
Vienna Presbyterian Church 124 Park Street, NE Vienna, VA 22180
Description
Back by popular demand, Youth For Tomorrow (YFT) has invited internationally recognized human trafficking expert Bonnie Martin, MEd, CACS, LPC to join us once again! YFT is providing these CE eligible trainings presented by Northern Virginia Human Trafficking Initiative and The Northern Virginia Human Trafficking Task Force (NVHTTF). We are pleased to offer these exceptional training opportunities to our community once more!
If you attended Ms. Martin's training with us last year, then you won't want to miss her Part 2 Advanced Clinical Training: Treating the Complex Trauma of Human Trafficking on Friday June 9, 2017. This year Ms. Martin will be building upon last year's training with additional case material, skill building, and audience participation (see learning objectives below).

*** If you have not attended one of Ms. Martin's SERVE Model trainings previously (or just want a refresher) don't worry! You can still attend Friday's all-day training, but you will first need to attend the 3-hour Part 1 introductory course on the SERVE Model Thursday evening June 8, 2017.
Bonnie's Part 1 introductory course on the SERVE Model covers the important neurobiology and attachment theory foundations of complex trauma. It is her practice not to offer her Part 2 Advanced Clinical Training to those who have not first received Part 1, so please come join us on Thrusday evening if you still need the introductory course!
INSTRUCTION
Instruction by SERVE Model creator, Bonnie Martin, MEd, CACS, LPC
Bonnie Martin specializes in working with victims of complex trauma, violence, exploitation and human trafficking. Bonnie has worked domestically and internationally for 15 years to reduce the effects of trauma on rule of law, interpersonal relationships, and education in stress-affected societies and marginalized populations. 
Her fieldwork includes the countries of Mexico, India, South Africa, Swaziland, Serbia, Russia, Bolivia, Colombia, Thailand, Haiti, Nepal and the United States.
Bonnie is a Licensed Professional Counselor and Therapist Supervisor in the states of Maryland and Virginia. She has a BA degree in English from the University of Maryland, a M.Ed. degree in School Counseling from Wilmington University, and a post-graduate Certificate of Advanced Counseling Studies (CACS) from Regent University.
WHO SHOULD ATTEND THIS TRAINING?
This training has been specifically prepared for professionals in the fields of Counseling, Psychology, and Social Work. Professionals in these fields can receive 6 hours of Continuing Education for their attendance of the full-day Part 2 training on Friday June 9, 2017. An additional 3 hours of Continuing Education will be offered for the Part 1 introductory training on Thrusday evening of June 8, 2017. These trainings will be of specific benefit to all those who are/will be working directly with trafficking survivors in any capacity, and we encourage all related professionals and volunteers to attend. WE WELCOME EVERYONE in the community who wants to learn more about the psychological effects of human trafficking. Parents, Educators, Medical Staff, Clergy, Volunteers, Students, etc. who do not require credit for Continuing Education, are all invited to attend for a discounted rate (detailed in ticket information).
LEARNING OBJECTIVES
THURSDAY EVENING:
Part 1 Introductory Training (3 CE hours)
This training will examine the importance of a brain-based approach in enhancing the outcomes of working with clients who present with symptoms of complex traumatic stress. The role that brain function plays in mood, memory, and behavior will be identified. Special consideration will be give to brain development in childhood and adolescence, and how coping mechanisms for abnormal stress become maladaptive.
Explain how the fast and slow tracks to the amygdala play a role in the trauma involved in human trafficking.

Understand how brain-based treatment affects different parts of the brain to ameliorate depression, anxiety disorders and traumatic stress.

Describe the role that attachment plays in the development of affect regulation and mood disorders and how violence, traumatic stress, abuse, and neglect impact brain development, personality development and physical development.

Explain why the future of treatment necessitates a dynamic understanding of the brain when providing direct victim services.
FRIDAY:
Part 2 Advanced Clinical Training (6 CE hours)
Using a synthesized model of neuroscience, attachment theory, and evidence-based treatment, you will learn how to more effectively treat the complex traumatic stress associated with human trafficking. A particular focus on how coping mechanisms for abnormal stress become maladaptive and how certain aspects of traditional theoretical approaches may be counter-therapeutic in the treatment of complex posttraumatic stress disorder (CPTSD) will be explored. Practical treatment implications and tools will be learned for immediate use in therapy.
Apply practical prevention and intervention for Autonomic Nervous System Dysregulation

Describe the relationship between trafficking and substance abuse and implications for treatment

Apply TRIGGER-THOUGHT-FEELING-RELAPSE and Recovery timeline to client relapse behaviors

Identify Cognitive Distortions and Utilized Needs Inventory for emotional regulation

Apply Spirit of MI to interrupt the Betrayal Bond

Construct treatment plan utilizing BASE and SEEDS to

increase cognitive ability and emotional stability.

Demonstrate how to SERVE clients through:
Symptom normalization
Education of the brain's stress response
Regulation of autonomic nervous system and thought processes
Validation of anger and grief
Empowerment of fully integrated self
PLEASE NOTE:
Registration will be Thursday from 6:00 p.m. - 6:30 p.m. with presentation beginning at 6:30 p.m.
and
Registration on Friday from 8:00 a.m. - 8:30 a.m. with presentation beginning at 8:30 a.m.
Lunch will be on your own.
NO REFUNDS AVAILABLE.
For those who would like additional information about human trafficking in Northern Virginia, visit www.novahti.com, www.nvhttf.com, and/or www.justaskprevention.com

"Youth For Tomorrow has been approved by NBCC as an Approved Continuing Education Provider, ACEP No. 6797. Programs that do not qualify for NBCC credit are clearly identified. Youth For Tomorrow is solely responsible for all aspects of the programs."