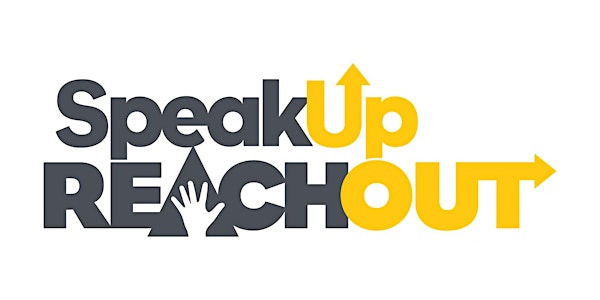 Treating Bipolar Disorders: An Introduction for Clinicians
Presented by Aimee Sullivan, PhD. Intermediate Audience | FREE- Register Today | Two (2) CE
About this event
This event is virtual and free to psychologists for Continuing Education credits.
Abstract:
Bipolar disorder (BD) is a highly recurrent, chronic illness associated with significant impairment in psychosocial functioning and quality of life. Research suggests that effective treatment improves social, vocational, and academic functioning, quality of life, and reduces individual suffering for BD patients. Youth and young adults with BD, or those at high risk for BD, may particularly benefit from appropriate intervention, as effective treatment will not only reduce current symptoms but also benefit their future development. This presentation will provide attendees with an overview of considerations important in working with patients with bipolar disorder. An emphasis on differential diagnosis will review how clinicians can recognize bipolar symptoms and effectively differentiate these from symptoms of other psychiatric conditions. We will discuss specific evidence-based tools that clinicians can immediately put into practice, with a highlight on the importance of mood charting, regulation of sleep cycles and daily rhythms, and inclusion of family members in treatment planning whenever feasible. At the end of this presentation, participants will have an opportunity to ask questions or discuss their own work with patients with bipolar disorder. Additionally, attendees will learn about future opportunities to complete in-depth clinical training workshops for the treatment of bipolar disorder.
Learning Objectives:
By the end of the webinar, participants will be able to:
1) Recognize features of bipolar disorder across the lifespan2) Discriminate symptoms of bipolar disorder from symptoms of other psychiatric disorders
3) Understand the rationale for using a range of evidence-based treatment strategies4) Utilize a number of tools and treatment strategies immediately in their clinical practice5) Learn about additional training opportunities focused on the treatment of bipolar disorder
Agenda:
11-11:30 am: Working with Bipolar Patients: Clinical Overview and Diagnostic Considerations
11:30am-12:30pm:Overview of Evidence-Based Tools Providers Can Use to Support Their Patients
- Mood Charting
- Sleep Schedule and Daily Rhythm
- Involve the Family (When You Can!)
12:30- 1:00pm: Questions and Feedback Questionnaire
Presenter Bio:
Aimee Sullivan, Ph.D. is a licensed clinical psychologist and Senior Instructor at the University of Colorado Helen and Arthur E. Johnson Depression Center. Dr. Sullivan earned her doctorate in Clinical Psychology with Dr. David Miklowitz at the University of Colorado Boulder, and completed her predoctoral clinical internship at UCLA. She specializes in the treatment of bipolar disorder in children, adolescents, and adults, with a particular emphasis on the use of Dr. Miklowitz's Family-Focused Treatment (FFT) for adolescents and adults with bipolar disorder, as well as youth at high risk for bipolar disorder. Dr. Sullivan has provided psychoeducational and clinical trainings regarding the treatment of bipolar disorder to national and international audiences.
Citations
1. Miklowitz, D. J., Schneck, C. D., Walshaw, P. D., Singh, M. K., Sullivan, A., Suddath, R. L., Forgey Borlik, M., Sugar, C. A., & Chang, K. D. (2020). Effects of family-focused therapy vs enhanced usual care for symptomatic youths at high risk for bipolar disorder: A randomized clinical trial. JAMA Psychiatry, 77(5), 455–463.
2. Miklowitz, D. J., Schneck, C. D., Singh, M. K., Taylor, D. O., George, E. L., Cosgrove, V. E., … Chang, K. D. (2013). Early intervention for symptomatic youth at risk for bipolar disorder: a randomized trial of family-focused therapy. Journal of the American Academy of Child and Adolescent Psychiatry, 52(2), 121–131.
3. Frank, E., Swartz, H. A., & Boland, E. (2007). Interpersonal and social rhythm therapy: an intervention addressing rhythm dysregulation in bipolar disorder. Dialogues in clinical neuroscience, 9(3), 325–332.
4. Miklowitz, D. J. (2002). The bipolar disorder survival guide: What you and your family need to know. Guilford Press.
5. Malik, A., Goodwin, G. M., & Holmes, E. A. (2012). Contemporary Approaches to Frequent Mood Monitoring in Bipolar Disorder. Journal of experimental psychopathology, 3(4), 572–581.
By registering for this event, your email address will be added to the SpeakUp ReachOut email distribution list, if not already included. You may opt out of email communications at any time.
The University of Colorado Department of Psychiatry is approved by the American Psychological Association to sponsor continuing education for psychologists. The University of Colorado Department of Psychiatry maintains responsibility for this program and its content.
Find out more info about the presentation and CE here.