Description
Join us for a C.E. Event on "Treating Addiction & Mental Health Through The Use of Sand Tray Thearapy"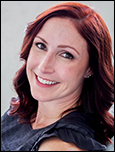 Presented by Ruth Anne Kramer, LCSW, LCDC
About the Speaker:
Anne Kramer received her Master of Social Work (MSW) with a medical specialization from the Catholic University of America of Washington, D.C. in 2014. She currently possesses the Licensed Clinical Social Work (LCSW) and Licensed Chemical Dependency Counselor (LCDC) licensures in the state of Texas. Anne currently runs her own private practice where she provides therapy to individuals, families, and groups, with both men and women, teens and adults. She specializes in chemical dependency and Sand Tray therapy.
Course Abstract:
Therapy and therapists provide a space conducive to the healing process with the understanding of what needs to happen for healing to occur. When individuals experience trauma, painful memories may become imprinted on both the mind and body. Sometimes, treatment of trauma requires exploring and processing memories which are inaccessible through talk-therapy techniques. Sensory-based treatment is an eff ective tool to integrate the traumatic memories in the mind and body. One sensory-based technique, sand tray therapy, creates a safe place where the therapist guides the client to witness and experience the integration of cognitive and somatic memory, beginning the healing process.
Course Objectives:
At the conclusion of the seminar, the attendee will be able to:
• Explain how trauma impacts the brain and body
• List the elements necessary to create a "holding space" for survivors
• Discuss the benefi ts of using a sensorimotor approach in treatment.
Event Schedule:
9:00 a.m. - 9:30 p.m.: Networking
9:30 p.m. - 10:30 a.m.: Presentation


For additional information, please contact Cynthia Barrera | c.barrera@sovhealth.com | 915-229-7356 X 3113
---

Continuing Education is approved by:

This course meets the qualifi cations for 1 hour continuing education credit for addiction professionals required by the National Association for Alcoholism and Drug Abuse Counselors (NAADAC) provider number - 130835.

Sovereign Health Group has been approved by NBCC as an Approved Continuing Education Provider, ACEP No. 6752 for ( 1 ) Contact Hour. Programs that do not qualify for NBCC credit are clearly identified.

Course completion certifications can be retrieved by completing the course evaluations and returning them to the registration table.

All grievances can be addressed to the Chief Scientific Officer, Dr. Veena Kumari at v.kumari@sovhealth.com.

ADA accommodations: If you require ADA accommodations, please contact our offi ce at least 7 days in advance of the event so that we can ensure accommodations are mad