Treating Addiction as Chronic Disease: Rationale & Science (John F. Kelly)
Description
Michael M. Davis Lecture Series
Treating Addiction as Chronic Disease: Rationale and Science

Join us for lunch and a lecture by: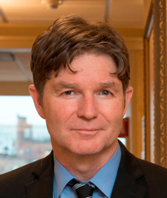 John F. Kelly, PhD
Elizabeth R. Spallin Associate Professor of Psychiatry in Addiction Medicine
Director of the Recovery Research Institute at the Massachusetts General Hospital (MGH)
Program Director of the Addiction Recovery Management Service (ARMS)
Associate Director of the Center for Addiction Medicine at MGH
Harvard Medical School, Harvard University
Lunch and beverages provided and reserved for RSVP responses.
More information about our events and seminars is available on the CHAS Website. Please follow us on Twitter and like us on Facebook to receive updates.