The Duval Soil and Water Conservation District thinks it is about time that teachers get treated to an after school snack!
About this event
If you are a K-12 science teacher (public, private or charter), please join us at Community Loaves in Murray Hill for this opportunity to network with area teachers and learn about the K-12 educational programs offered by the Duval Soil and Water Conservation District. Coffee, wine, and delicious fresh-baked bread and pastries will be provided thanks to the generous support of the Jacksonville Science Festival.
Program
4:45 – 5:00 p.m. Meet and Greet
5:00 – 5:30 p.m. Presentation of Duval Soil and Water K-12 Programs
5:30 – 5:45 p.m. Past Participating Teachers Share Their Experiences
5:45 – 6:00 p.m. Q & A
The education programs that we help to build and fund are some of the most important projects we do all year. Through the Envirothon, Speech & Poster Contest and Photo Contest, we are able to annually reach hundreds of students with conservation information. In addition, teachers who participate in our programs are eligible for Duval County's Conservation Teacher of the Year award.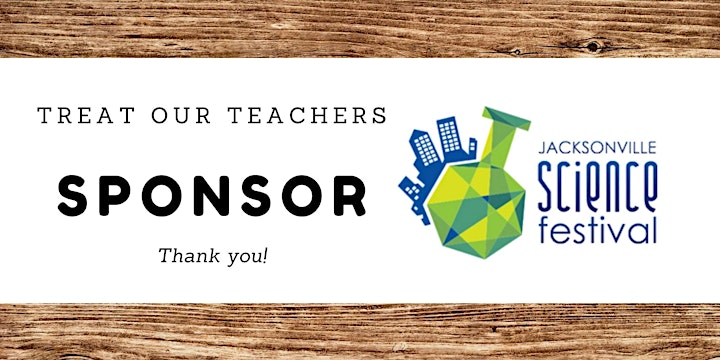 Organizer of Treat Our Teachers
The Duval Soil and Water Conservation District was created in July of 1953 under the authority created by the Soil Conservation Act, passed by Florida Legislature in 1937. The Duval SWCD was organized by concerned citizens of Duval County to help landowners and users to conserve land, water, forests, wildlife and related natural resources.
Our mission is to deliver natural resources conservation technology and education to local landowners and users and to promote the wise use of land and best management practices that will conserve, improve and sustain the natural resources of Duval County.