Multiple Dates
TREASURES Bikini Club & Bar (FREE LIMO) - Nightlife / Party [Las Vegas, NV]
Treasures Bikini Club & Bar: Get a Free Limo to the hottest nightclub open in Las Vegas right now. Get ready to re-join the party!
About this Event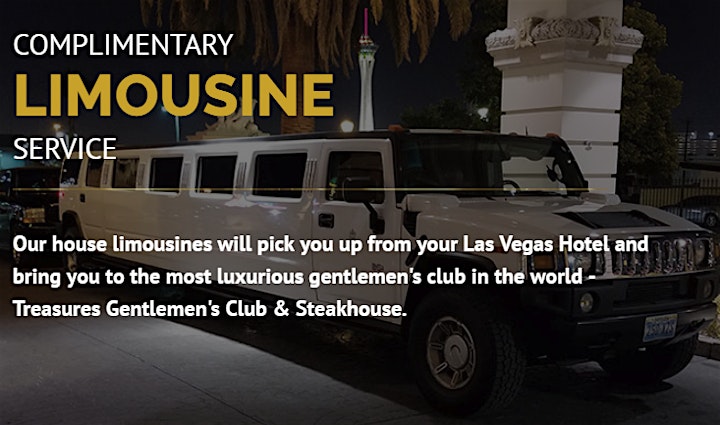 Treasures Las Vegas: Club Reopening!
Treasures Las Vegas is the snazziest and most intimate adult venue in Las Vegas (now officially a "Bikini Bar").
From the moment you walk through the front entrance and into the dazzling ultra lounge, you immediately realize you are in the Mecca of Las Vegas entertainment.
Treasures Bikini Club is the hottest event in Las Vegas right now. No expense has been spared in creating the most enjoyable, luxurious, and intimate venue in the world... as seen on Cinemax, E! Entertainment Television, and the Travel Channel. Visit and see for yourself!
Our VIP entry package ($30) must be paid at the door on the night of your reservation due to capacity restrictions. Upon booking on Eventbrite, you'll receive a pickup confirmation and call from your driver 15-20 minutes prior to pickup to confirm :)
$30 Includes: VIP Admission & Free Limo Transportation from your hotel + Return Ride
Want to see our full guide and book directly? Check us out here: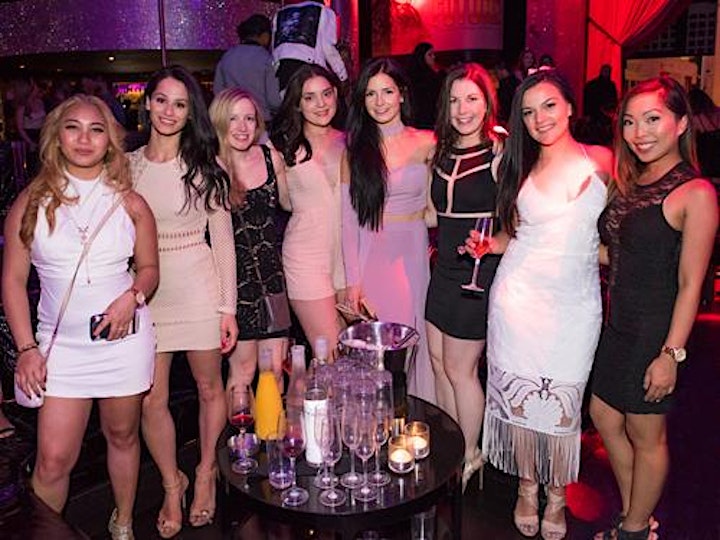 Treasures Club Info
Hours: 9pm – 3am; Thursday – Sunday (Closed Mon-Wed)
Best Nights to Go: Thursday & Sunday Industry Night
Busiest Hours: 10pm – 12am
VIP / Bottle Service: $-$$
Music: Hip Hop & Top 40
Dancer Quality: 8/10 and Up
Coolest Features: Deluxe Central Stage, Private VIP Rooms, Intimate & Upscale Vibe, Steakhouse
Must be 21+ years of age with valid government ID for admission.
COVID Policy: Masks required, complimentary seating provided.
Inside Treasures Las Vegas
Treasures has recently transformed into a bikini club & bar in lieu of recent events. And we welcome the change.
The club is still home to the most beautiful dancers in Las Vegas, an intimate interior, and the best hip hop & top40 music.
Treasures Dress Code
No Flip Flops, Sandals, or Open Toe Shoes
No Shorts of Any Kind
No Sweatshirts, Jerseys, or Baggy Clothing
No Tank Tops
"Business Casual" Preferred
Masks are required inside the venue at all times, per NV statewide law.
Seating is mandatory, and provided complimentary (no need for expensive bottle service!)
Treasures is an upscale club so common sense says "dress to impress." Stylish jeans, dress pants, and dress shoes are considered proper attire. Shorts of any kind are a hard NO.
This venue is less strict than the other Las Vegas clubs so as far as shoes go, generally a fashionable pair of sneakers, vans for example, will do the trick.
Bikini Club, Bar & Lounge
The club prides itself on having the hottest girls in the industry on staff nightly.
From the cashiers to the entertainers, you won't be disappointed. With over 200 women on their roster, there's an entertainer for everyone in your group.
The venue has recently rebranded as a "bikini club" & bar in alignment with new citywide rules, and will be providing a limited time entry package through us. The package includes free limo transportation for your group.
Get a Free Limo with Any Package
The best part: Your package comes with complimentary limo transportation for your entire group.
Never take third-party transportation (i.e., cabs, party buses) to the club as you'll have to pay an extra cover charge at the door. As official Treasures promoters, we're able to offer Free Transportation & Free VIP Entry with our packages.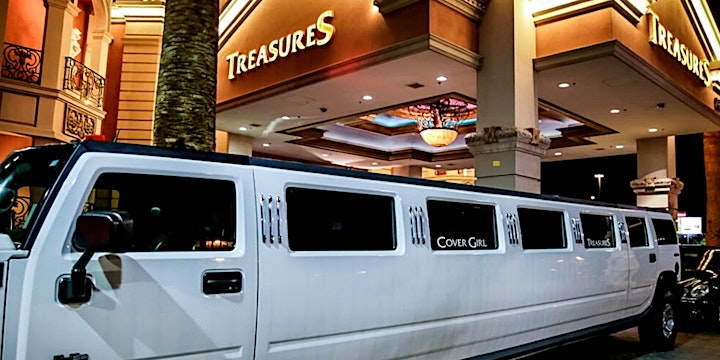 Having the Best Experience
Treasures has an intimate vibe and upscale atmosphere you can easily get lost in.
The scene is perfect for your bachelor or bachelorette party, and is by far the best option at the best price in Las Vegas right now.
Main Room
Dances as we know them are officially done in the VIP area at Treasures according to the new rules. If lucky, you still might be able to get an "air dance" in the main room.
VIP Suites
There are also several VIP options for those who prefer a more private encounter with a dancer.
VIP Room Typical Rates: $600 plus a $300 Bottle
The regular VIP room has some comfortable couches along the wall, and conveniently they have curtains for a more private dance.
Las Vegas standard VIP rates are as follows, which are negotiated with the entertainer:
About three songs, a two-drink minimum and $100 to the entertainer
15-20 minutes, a two-drink minimum and $150 to the entertainer
30 minutes, a four-drink minimum and $200 to the entertainer
Black Out Rooms Pricey $1000 plus a $500 Bottle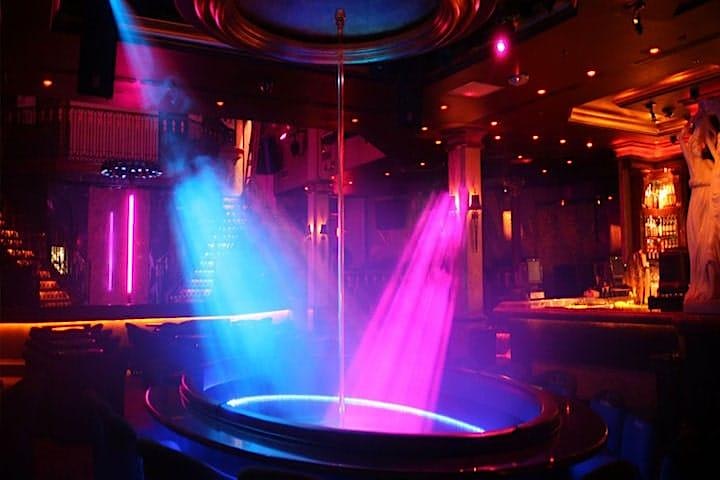 What about Bottle Service?
By definition, Bottle Service means purchasing alcohol by the bottle instead of buying a drink package. American nightclubs, especially in Las Vegas, are synonymous with "Poppin Bottles."
You'l be paying a premium for a bottle to reserve a section in the club, but it includes a personal server and VIP entry. Usually, an assortment of standard mixers is included, such as soda, tonic, Cranberry/Orange and Pineapple juice, and soft drinks. Red Bulls and bottled water are available for an upcharge.
As Treasures isn't taking advance bottle service reservations at this time, you'll have to reserve an entry package and opt for bottle service once inside.
What's a Minimum Spend?
The minimum spend is the amount you agree to spend in advance on alcohol to get a table or real estate in the club. In Vegas, we call the minimum spend "the min." The better tables will have a higher minimum spend, and on bigger events, you can expect a higher "min." This isn't necessary at Treasures Las Vegas.
Treasures Drink Prices
Drinks at Treasures are fairly normal for Vegas - $10 for a beer and $20 for a mixed drink...let's just say you're paying a little extra for the "scenery!"
We suggest you come buzzed to take full advantage. We'll be picking you up from your hotel after all :)
Guest List
There is currently no guest list for Treasures, but we offer an exclusive deal for $30 that includes a ride to the venue, VIP entry, and your ride back.
Getting In
You'll find that security is very accommodating and friendly. You'll need to be 21 years of age to get in and show a picture ID, and a paper ID will not work. If you're from a foreign country, you're going to need your passport as a lot of places in Las Vegas do not accept a foreign ID. Make sure you control your intoxication level and don't be overly aggressive with the ladies, and you shouldn't have any problems with the security.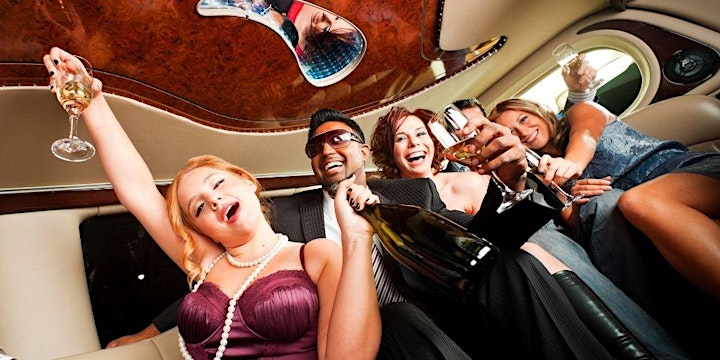 Conclusion: How to Book
If you'd prefer to book in advance and pay on arrival you can do so easily on our website: https://www.stripclubconcierge.com/treasures-las-vegas/
Simply provide your preferred pickup time, pickup hotel, group size, and phone number for our driver. Leave the rest to us.
We're excited to show you the best Vegas has to offer right now: and it's still a lot!