The best of the Bay at the Marin Center in San Rafael on September 18th-19th.
About this event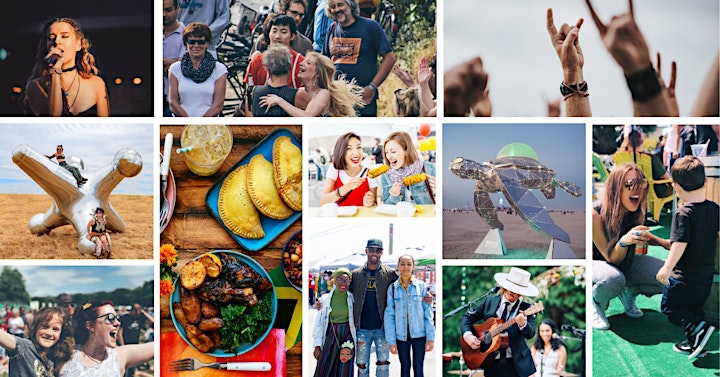 Limited $20 tickets are left!
Tickets will be $25 + sales tax & fees at the gate. Free Parking
We're THRILLED to announce that TreasureFest arrives at the Marin Center on September 18th-19th, 2021.
This family friendly festival features:
Live music from popular local acts
Far-out art installations from Burning Man
Interactive art and activities fun for all ages (bring the kids!)
A curated lineup of delicious eateries with cuisines from around the world
And shopping from 300+ local exhibitors with unique goods you can't get on anywhere else!
As always, TreasureFest is an all ages event and well behaved pooches on leashes are welcome! Parking is Free on a first come, first serve basis!
Frequently Asked Questions
• Can I use the ticket for either day? Yes, whichever day you prefer.
Can you bring coolers? No
Can you bring food and beverage? No with the exception of water bottles.
Can you smoke inside the event? No
Do you have to pay for parking? No, Parking is Free, but is First Come First Serve
Can I bring my Pet? Yes, TreasureFest is pet friendly, please keep on leashes.
Can I smoke? No Smoking or Vaping Allowed.
Can I bring a Lawn Chair or Blanket? Yes, you can bring either to enjoy the entertainment and activities all-day.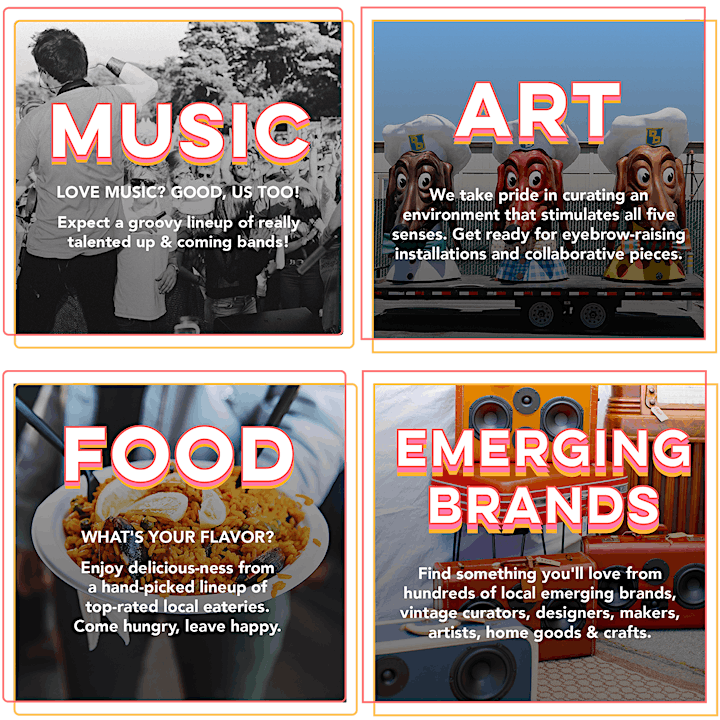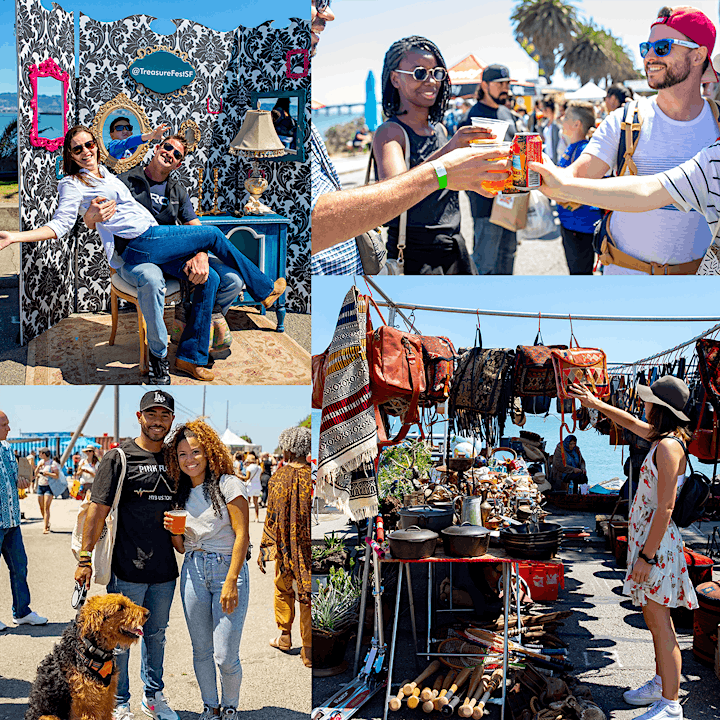 Organizer of TreasureFest 2021
Angie & Charles Ansanelli launched the Treasure Island Flea in May of 2011 on Treasure Island, San Francisco. The monthly, two-day, open air market drew one-of-a-kind indie designers, artists, craft makers, local eateries, musicians, along with thousands or shoppers...even dogs!
"Looking for something cool and unusual? Here's where you'll likely find it." - NorthBayBiz
After a tremendous amount of growth over the years, TreasureFest outgrew Treasure Island and set its eyes on an expansive, easily accessible, open air location to celebrate 10 years––The Marin Center in San Rafael, CA.
There's more than just a location change though. On September 18th-19th, 2021, attendees can expect groovy musical performances from established local acts, a massive open lawn that's perfect for a picnic or sunbathing, mouth watering local eats, craft brews, wine and cocktails, art installations that'll have you posing for your next instagram moment...and of course hundreds of local vendors that might have you spending money on things you don't need but are too cool not to have :)
Cheers to many more years of TreasureFest in the Bay Area!