Event Information
Location
110 E. 23rd Street
Chicago, 60616
Description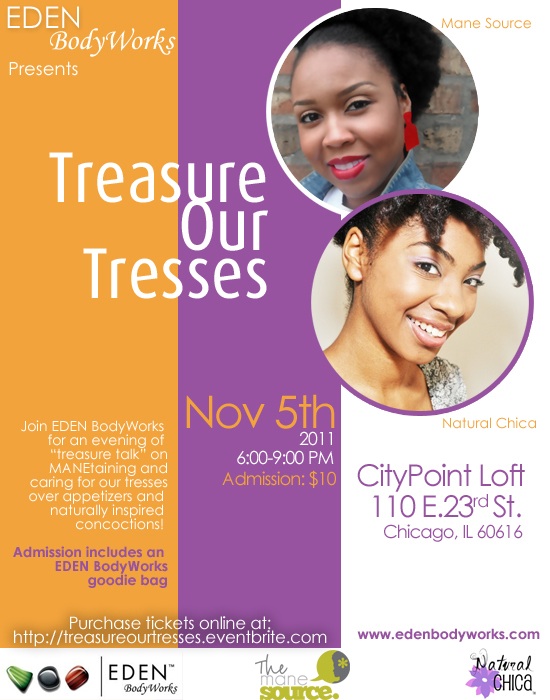 EDEN BodyWorks provides all natural hair care solutions that integrate wellness and beauty inspired by nature to restore and maintain the body's original design.
Maeling Tapp is the creator of NaturalChica.com, one of the top "go-to" natural hair blogs, providing hair care tutorials, product reviews, event coverage and a variety of feature spotlights. Mae also has her own YouTube Channel, Nikkimae2003, dedicated to educating, inspiring, and encouraging women through their natural hair journey.
Briana McCarthy A.K.A. "BreeUnique" is the creator of The Mane Source, a Chicago-based info-tainment blog that focuses on natural hair, beauty, fashion and health. Bree, a hairstylist and make-up artist, keeps her readers connected to natural celebs, breaking news, special events, and offer beauty, health, and fashion tips.
Date and Time
Location
110 E. 23rd Street
Chicago, 60616