Description
Wanna try something totally fun? Join us for a wine crawl around Treasure Island!
What's that?

In short, the Treasure Island Wine Crawl will allow you to check out 4 of the tastiest wine bars in the Bay Area along with a brewery that has it's own man made beach! All this while giving you the opportunity to mingle with everyone at the event!

Let's meet up to tour and play at Treasure Island's beach scene!
We'll be having a fun and exciting time exploring different wineries (and a brewery) and giving you the chance to make new friends along the way!
Your ticket buys you one tasting and a tour of each of the other wineries and The Woods Brewery. Each tasting after your initial tasting is pay-out-of pocket, giving you the opportunity to try only what you want!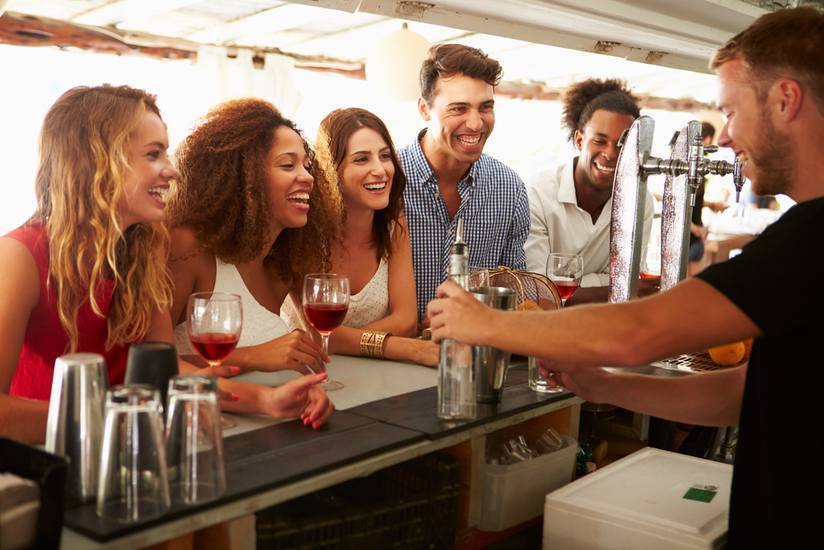 Afterwards, we'll mingle at The Woods Brewery by playing different party games to help you meet everyone!

Here's the lineup of the crawl that we'll be visiting:

The Winery SF
Sottomarino Winery
VIE Winery
Sol Rouge Winery

The Woods Island Brewery

COST:
$25 early bird pre-paid online ticket sales; $5 off for ladies! $30 regular online. $35 at the door
*Ticket cost includes entry to all 5 locations!

STARTING LOCATION: The Winery SF, 30 Avenue G, San Francisco, CA 94130
415-735-8423
When: 6/3/17
Time: 1pm-5pm; Check-In at 12pm
PARKING: Street parking.