Treasure Coast Republican Liberty Caucus Presents The KrisAnne Hall Show
Description
The Newly Formed ~Treasure Coast Republican Liberty Caucus~ Presents: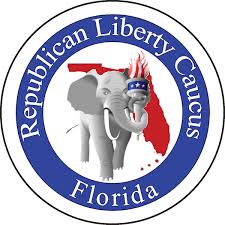 The KrisAnne Hall Show
KrisAnne Hall is a Constitutional Radio Personality and Author and she will be speaking about
State Sovereignty and the Duty of State and Local Representatives
In this presentation the origin of the Constitution and the Federal government is clearly explained. The unquestionable authority of the people through their states to be the final arbiters of their own liberty is laid out in a way that cannot be denied – unless you simply reject truth! You will see the solution that the framers gave us to keep a lawless federal government in check.

This special evening will include Dinner and Beverage in a Private Room
Cost: $20
Dinner includes a choice of:
Classic Burger and Crack Fries or Southwest Salad or one of The Rubens, Corned Beef, Turkey or a Vegan entree of Portobello Mushroom and Crack Fries.

Please purchase your ticket through eventbrite - limited seating so purchase early!