TRC-UAE Stock Market 101 (For Newbies) - DUBAI..
Description
Due to your request, will be holding our Batch 157 of TRC Stock Market 101 (for Newbies) this 2nd of March, Friday from 1:30pm-5:30pm in Deira Dubai.
Know how to invest in the Philipines biggest companies thru the STOCK MARKET - the TRC way.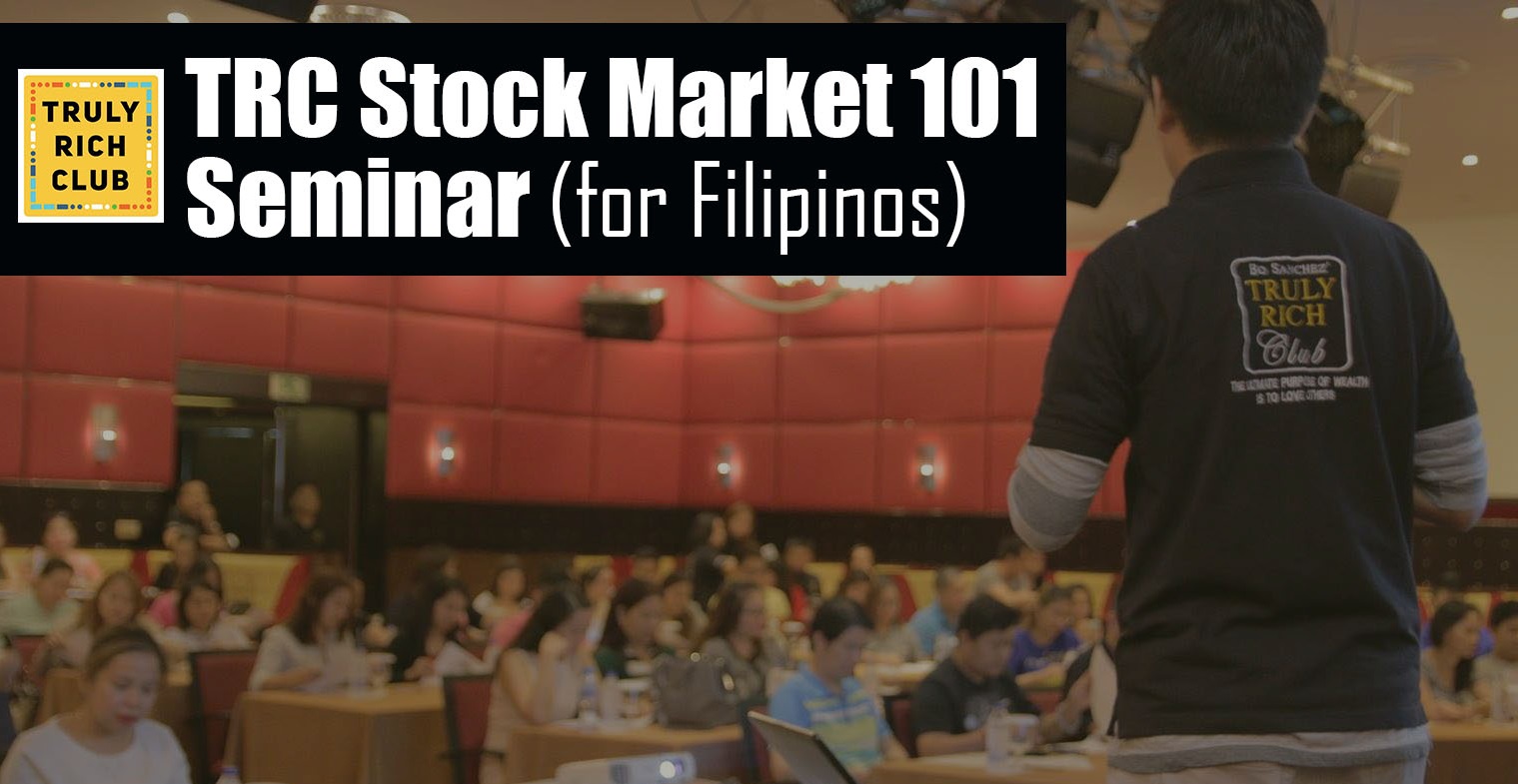 Get to know and learn more about what is stock market (the TRC way):
- Why invest in the Philippines? Why in the Stock Market?
- Guide you on your first buy anmd sell.
- How to open a Stock Market Account (thru COL Financial)
- Mingle and exchange success stories together with your fellow TRC members, investors and TRC volunteers.
HOW FUN IS THAT?
This is an RSVP event, and if you've decided to be more inspired and learn more, we appreciate if you can confirm by registering.
Please send you're confirmation at the earliest as we can only accommodate 50 pax for this event. Final venue will be sent by mail. (Please note that venue might change with prior notice thru email, call or SMS)
Be very blessed!
Regards,
TRC UAE Committee
VISIT and Join our Facebook page: Truly Rich Club - UAE
For queries message/WhatsApp us at 0502261252

​We Deserve to be wealthy, as TRC's outcry:
"THE ULTIMATE PURPOSE OF WEALTH IS TO LOVE OTHERS"