Actions and Detail Panel
Tray Table Painting Workshop - Thursday, January 19
Thu, January 19, 2017, 7:00 PM – 9:00 PM EST
Description
Create a rustic wood coordinates tray table that's perfect for any spot in your home! These are great for breakfast in bed, party serving tray, ottoman tray, coffee serving tray, kitchen tray...the list is endless! Coordinates can be your home address, place you got married, had your first date....so many options!
Your piece will be approximately 24"x11.5" and come with sturdy handles attached.
The coordinates piece will have either A) your family name OR B) The phrase "home sweet home".
The paint and stain used are all waterbased and are safe for use in homes and around children and pets. The wood selected is designed to be rustic and hand distressed. The wood will be carefully constructed, sturdy and sanded. No two pieces of wood are alike and textures and grain vary from pice to piece.
At the workshop you'll be able to choose from a variety of colors for your lettering. The workshop will walk you through all the steps necessary to create a beautiful piece. The workshop will last approximatly 2 hours.
The workshop cost will be $45 + ticket processing fees displayed during checkout.

Workshop will begin at 7pm. Please arrive a few minutes early to settle in. Maglio's pizza offers a great selection of food and beverages (including beer and wine). Feel free to place an order when you arrive and they will deliver to your table.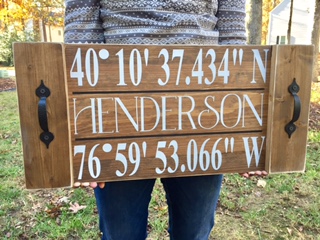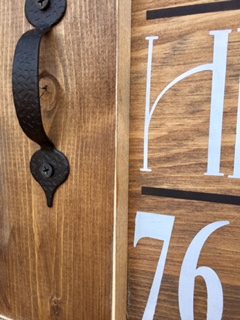 Option A) Letters for last name.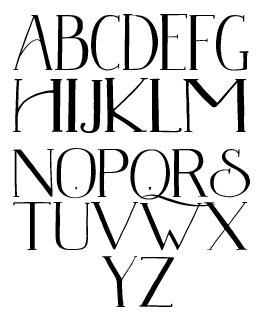 Option B) Lettering for Home Sweet Home.