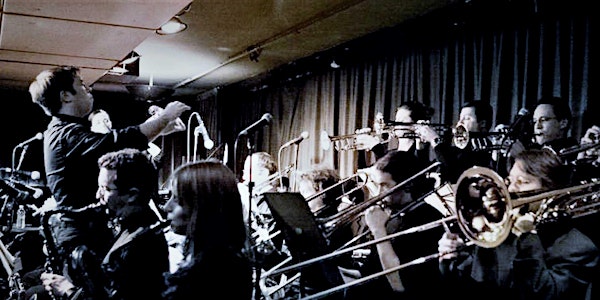 Travis Sullivan's Bjorkestra
UNDER 21 WITH PARENT OR LEGAL GUARDIAN
Location
The Cutting Room
44 E 32nd St.
New York, NY 10016
Join us as we welcome Travis Sullivan's Bjorkestra to The Cutting Room!
About this event
Travis Sullivan's Bjorkestra is a genre-bending ensemble that merges contemporary big band jazz with the music of pop artist Bjork. The Bjorkestra transcends the boundaries of popular music and modern jazz and mesmerizes audiences with its one-of-a-kind blend of improvisation, brilliant arrangements, and danceable grooves. A live Bjorkestra show is a unique listening experience that impacts both the sonic and visual senses as they pay homage to the music of Bjork through invention, not imitation.
Since their first performance at the legendary Knitting Factory NYC in 2004, Travis Sullivan's Bjorkestra has entertained audiences worldwide at major music festivals and venues in the U.S., Europe, and Asia including the Montreal International Jazz Festival (Canada), the Jarasum Jazz Festival (South Korea), the WDR Festival (Germany), the SF Jazz Festival (USA), and the Reyjavik Jazz Festival (Iceland).