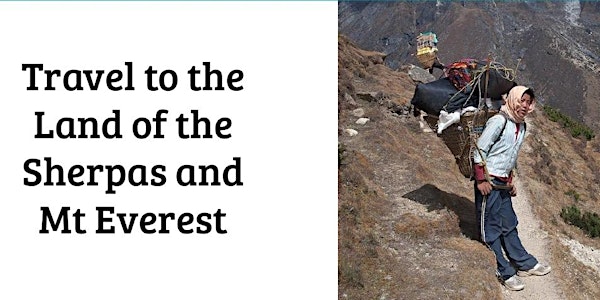 Travel to the Land of Everest and the Sherpas
Linda LeBlanc's stories of climbing, creating a lodge system, and the youngest boy to complete the 7 highest summits will amaze you.
When and where
Location
Georgetown Public Library 402 West 8th Street Georgetown, TX 78626
About this event
Travel to the land of Sherpas and learn their culture on the trail to the southern Everest base camp in Nepal. Follow the route to the summit and learn the hardships of climbing to 29,032 feet in thin air. Hear how a 13-year-old boy was the youngest to reach the summit from the northern base camp in Tibet and also complete the 7 summits (highest peak on each continent) at age 15.
Linda LeBlanc is a world traveler and mountain lover from Colorado. She raised money and helped Sherpas design and create the first lodge system in Nepal, 18 Sherpa Guide Lodges in the Everest region. She later formed her own travel company and led treks to the Everest base camp, India, and Thailand. She is also the author of two books, Beyond the Summit (Fiction about Sherpas and Everest) and No Summit Out of Sight (nonfiction about the youngest boy to complete the 7 summits). Copies of the books will be available for purchase for those interested.