Travel to the Amazon Rainforest

Thursday, March 2, 2017 at 7:00 PM

-

Thursday, March 23, 2017 at 9:00 PM (PET)
Event Details
Travel to the Amazon Rainforest this March with World Adventure Trips to explore, endure, and view one of the top wonders of the world.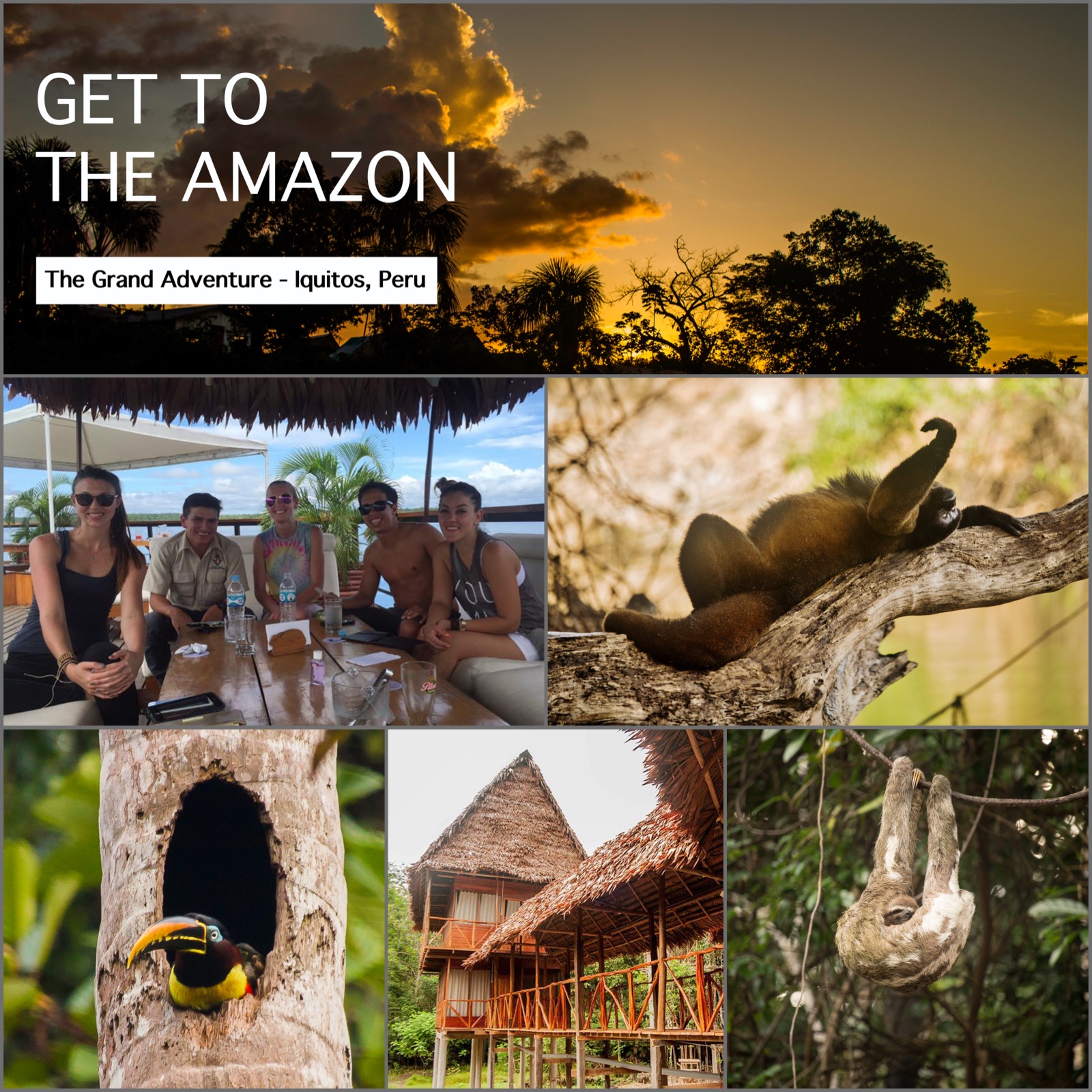 The Amazon Rainforest is the largest rainforest in the world and accounts for 20% of the worlds oxygen. Be prepared to be inspired and gain a new perspective as you encounter animals, culture, and a real adventure.
Dates: 
First Trip: March 3rd - 10th, 2017
Second Trip: March 10th - 17th, 2017
Price: $950 6 days / 5 nights
Includes all in Amazon (all transfers, lodging, meals, private guided excursions--customized to your liking, entrance fees, port taxes, etc.). Optional expenses only: cola or beer drinks, souvenirs, laundry.
* Must purchase flight separately *
$250 deposit secures your spot.  Final payment is due 30 days prior to departure.
Itinerary:
Day 1:
- Arrive in Iquitos, Cultural Visit of the City of Iquitos, Visit Monkey Island to view monkeys, sloths, anacondas first hand, and Explocion concert.

Stay at the Amazonia Bed & Breakfast in the city.
Includes Lunch & Dinner

Day 2:
- Speedboat to the main lodge (note is up to 4 hours) , Tour of the property, Zipline in the afternoon, night excursion of exploring by boat to find nocturnal animals along the river banks.

Stay at the Main Tahuayo Lodge.
Includes Breakfast, Lunch, & Dinner.

Day 3:
- Early Morning Excursion: Hike into Varzea forest  behind the lodge. High probability to see pygmy marmosets, owl monkeys, yellow-crowned brush tailed rats, wire-tailed manakins, and black tamarins.
- Morning Excursion: Canoe into Tahuampa Forest and past giant ficus trees.  We view hoatzin birds, horned screamers, and we can also look for large caiman.
- Afternoon Excursion: Motor boat to Lake Charo to view and swim with the pink dolphins.  En route look for squirrel monkeys, sloths, and raptors.  Cultural Visit to the native Village of El Chino there you can meet the native shaman, learn about local culture & traditions.

Stay at Main Tahuayo Lodge.  
Includes Breakfast, Lunch, & Dinner.

Day 4:
- Transfer by boat to the Amazon Research Center (which more remote). On the boat ride to the ARC we stop to see bats, sloths, monkeys, raptors, and toucans. Tour of the ARC property. 
- Afternoon Excursion: Boat to nearby lake to find large caiman and the highly endangered river otters.  Canoe upriver to view various species of monekys, including brown and white capuchins, saki monkeys, titi monkeys, squirrel monkeys, moustached tamarins, saddle-backed tamarins, and sometimes uakaris, as well as giant tayara weasels and tamandua anteaters.  
Stay at Amazon Research Center.
Includes Breakfast, Lunch, & Dinner.

Day 5: 
- Early morning / morning excursion: Fishing Trip - Fish for pirahna and many other species of fish in the river. 
- Afternoon Excursion: Explore the flooded forest by canoe or by boat, we can explore several ecosystems, including bajal, high and low resinga, palm swamp, and terra firme. A high density of jaguar live here.  
Stay at the Amazon Research Center.
Includes Early Breakfast, Lunch, & Dinner.

Day 6:
- Transfer back to Iquitos for flights out of the city. 
- Visit Artinsenal Native Market to purchase any souvenirs on our way out of the Tahuayo Reserve.
- Those who have a late flight out we will explore the boulevard and even have dinner at the floating restaurant named "Al Fio Y Al Fuego" the finest restaurant in all of Iquitos.  It floats in the middle of the river where we must take a short boat ride to.

Includes Breakfast & Lunch.
Fly out back home.

Please note: that packages are available year round, if you can't make this date, lets' go ahead and plan another date: Contact Brian at 813-787-2187
By RSVPing it shows your interested in the trip and a representative will get in contact with you right away to answer any questions you may have and move forward with planning the ultimate trip of a lifetime.


- World Adventure Trips
When & Where

Iquitos, Loreto
Peru

Thursday, March 2, 2017 at 7:00 PM

-

Thursday, March 23, 2017 at 9:00 PM (PET)
Add to my calendar
Travel to the Amazon Rainforest