Description
THE HONOURABLE MINISTER LOUIS FARRAKHAN SPEAKS!!
REPARATIONS: WHAT DOES THE UK AND EUROPE OWE US??
LIVE VIDEO STREAM MESSAGE - 5PM(GMT) - SATURDAY 5TH AUGUST 2017
KENNINGTON PARK, KENNINGTON PARK ROAD, LONDON. SE11 4BE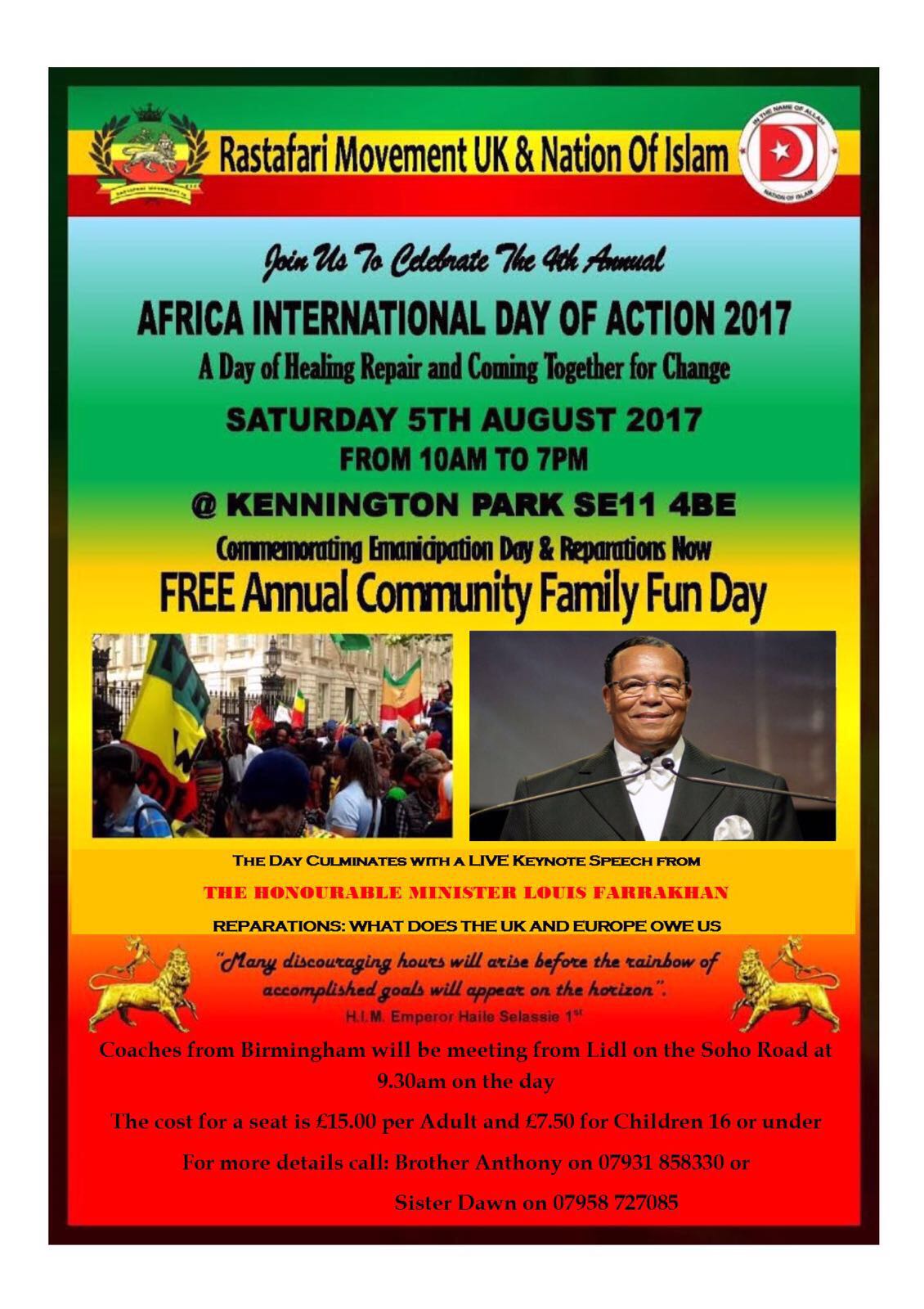 FOR BIRMINGHAM COACH BOOKINGS CLICK THE PAYPAL LINKS BELOW:
ADULTS COACH TICKET £15
CHILD COACH TICKET £7.50
NOTE: Birmingham coach will leave from Lidl, Soho Road 397, Birmingham, B21 9SF at 9:30am.
* 25 seats left!
FOR LEEDS COACH BOOKINGS CALL
Leeds - 07931

855 894
BOOKING QUERY LINES FOR ALL CITIES:
Birmingham - 07931 858 330/07958 727 085
Manchester - 07832

904

969
Leeds - 07931

855 894
Nottingham - 07817

091 944
(NB Online coach ticket purchashes are non - refundable unless cancellation occurs)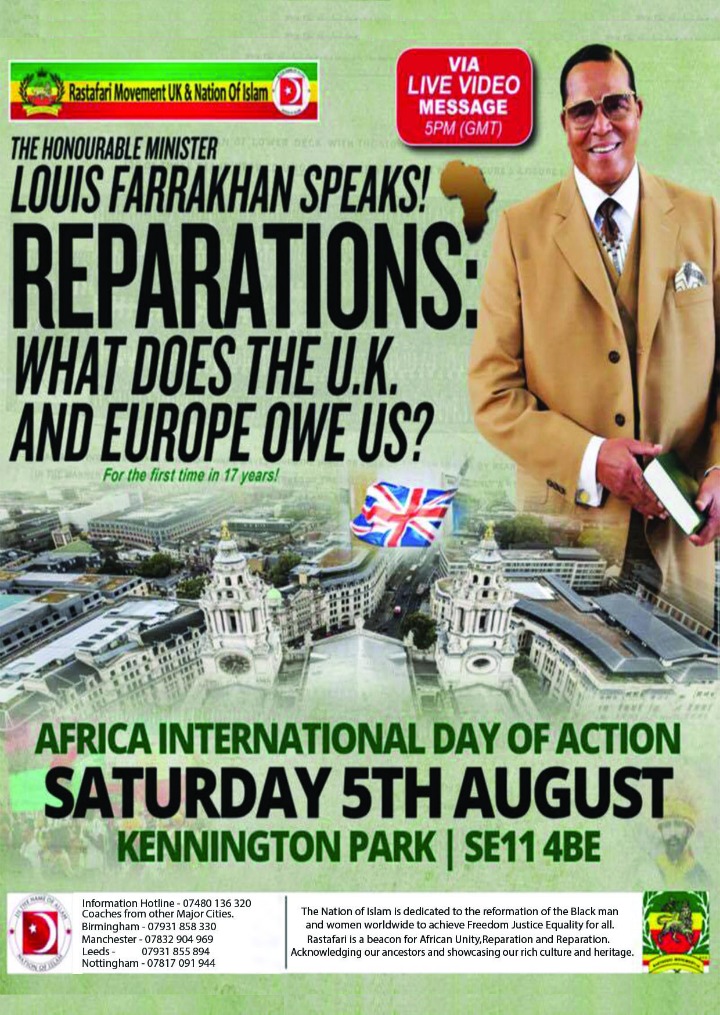 Date and Time
Location
Refund Policy