Event Information
Refund policy
Contact the organizer to request a refund.
Eventbrite's fee is nonrefundable.
Meet, network, lunch and then travel (virtually)!
About this event
Fancy, coming out to meet and network with people over lunch and also some virtually? And, then travel (virtually) to an exotic and interest location! And the location is Jokhang temple, Lhasa.
Reserve your seat for May 3rd. Physical meeting location for those coming for the networking and lunch is Mounbatten Square. Physical meeting to be restricted to 7 people.
Networking and lunch starts at 12,30pm, tour starts at 2pm. Lunch will be Tibetan food!
------------------------------------
We will be travelling to Jokhang temple in Lhasa. The tour is a real time, live tour. Tour starts at 2pm and this tour is a real-time walking tour streamed live from Jokhang Temple complex in Lhasa. We will be walking through Parikrama Road and see local shops selling different types of Tibetian souvenirs and seeing interesting anecdotes about the local traditions and religious practices.
Walking through the bustling streets of the temple complex, the guide will tell you about the Tibetian and Chinese Pilgrims who travel thousands of kilometres every year to seek blessings at the stupa, the Cho Statue and the seat of the Dalai Lama. The guide will show you the rolling iron cylinders with 'mantras' written on them and explain to you about their significance.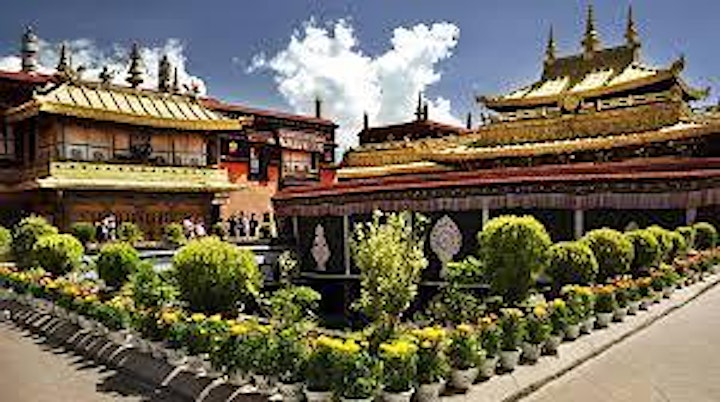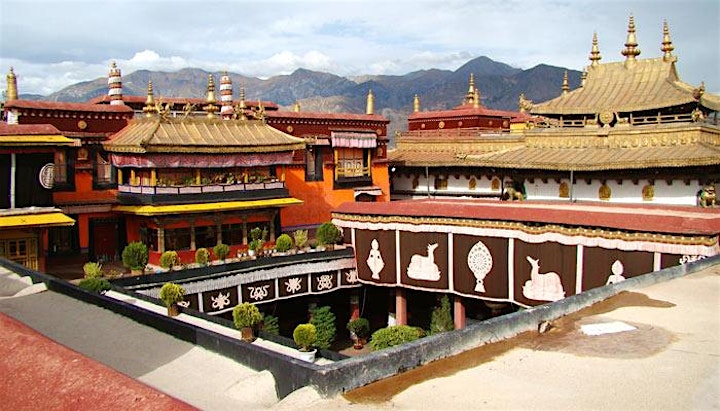 Virtual tours Terms and conditions
Welcome to your first virtual tour! Before you proceed, we would like you to spend the next 10 minutes reading this. This is important for us to have an understanding with you, and for you to enjoy your experience with us.
1. Virtual tours can be tricky, even if they are virtual; the real time live ones are subject to elements like the weather, acts of God, venues sudden closures etc. As much as the guides will usually check before they proceed, sometimes, we may not know.
2. Virtual tours are always at the victim of poor Wifi connection. Please do be patient when there is the intermittent instability in the connection.
3. At times, the unexpected can happen with our guides. Once in a blue moon, the guides can fall ill, sick or be down with an ailment. Tours may have to be cancelled. When they are cancelled, we may not do a refund. Instead, we will reschedule.
4. Live real time virtual tours are also sometimes prone to things like lockdowns, restricted movements imposed by the state; we may have to cancel because of that. We may have to reschedule.
5. When rescheduling, you may not always find something you totally like. That is understandable. We will try and match your preferences.
6. As a small enterprise, please understand that refunds could be difficult for us to carry out. That is not to say we will not. We prefer to try and see if we can give you something that can compensate, instead of refunds.
7. Accent can sometimes be a challenge for the audience especially when the guide is not a native speaker of the language delivered in the tours, which will usually be English. We ask for your patience.
8. Please always read the description of the tours before you book. Some tours are real time live ones, some are not.
9. Timings can be extremely tricky. As the tours are delivered by guides from different parts of the world, please make sure you get the correct timing.
10. If you feel that there are certain things you would like to experience, let us know. We can convey your request to the guide, before the tour starts.
11. Some of the tours we have, may bring you to places where your requests may not be able to be fulfilled. We seek your understanding.
12. It is always good to be 10 or even 15mins earlier, as IT issues may sometimes happen.
13. Anything you feel the audience can or should do before the tours, so that their experiences is better?
14. We will not be recording the tours for intellectual property reasons.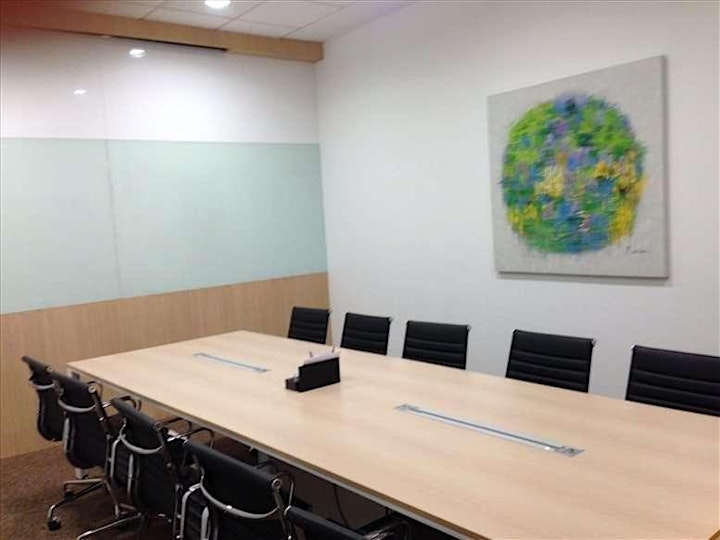 Above is the picture of the venue where we will meet.