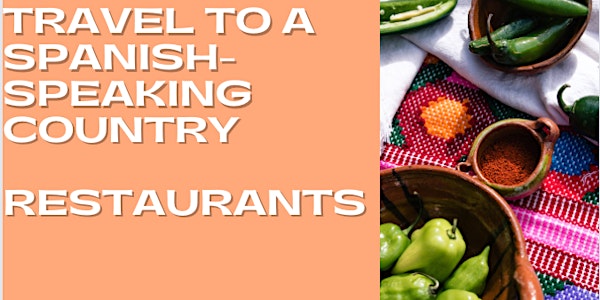 Travel to a Spanish-speaking country - restaurants
Travel To A Spanish-Speaking Country - Restaurant Spanish Lesson
About this event
If you are going to travel to any country that speaks Spanish, this workshop is for you.
We will cover everything related to restaurants, so you can communicate and order your favorite food
This Workshop includes:
How to read a menu
How to make a restaurant reservation
Vocabulary (Food Items, Beverages, Utensils, etc.)
Common Phrases
This lesson is one of our most fun ones yet! You will experience what a typical conversation at a restaurant is like and the best ways to interact with your waiter.
You will not want to miss it!