Description
Join us for an evening of tech talks, startup pitches and meeting new friends in travel tech community! Come early, grab a bite and a drink and learn what the travel industry is up to!
6:00pm - Doors open - pizza, drinks and good conversations guaranteed!
6:45pm - Our guest speaker, Federico Ast, is an incredible tech visionary, futurist and the founder of Crowdjury - a Blockchain technology based platform for crowdsourcing justice. Federico was awarded full scholarship at Singularity University Global Solutions Program in Silicon Valley. The program gathers technologists, scientists and entrepreneurs who empower application of exponential technologies to address humanity's grand challenges.
Crowdjury has been featured in international media such as the Keiser Report and FastCompany and was studied by Don and Alex Tapscott in the best-selling book Blockchain Revolution, as an example on the potential of exponential technologies to transform old institutions.
Federico will talk about current and future opportunities to apply Blockchain technology in travel space and the benefits the industry will experience by working with this technology. Lots to learn, don't miss the chance to meet Federico in person!
7:15pm - Winding Tree: decentralized data distribution in travel - learn about the future of travel data and how it will impact the industry from Max Izmaylov, founder of Roomstorm and Travel Tech Con will officially announce his new project that aims to relieve some of the biggest problems in travel.
7:40pm - Startup pitches start! We're launching a new format in place of former announcements - mini pitches. We're dedicating on stage time for any startup in our community that would like to do a short pitch in front of our community - 3 min & 3 slides. To pitch, simply register for the meetup, email us your slides (max [at] traveltechcon.com) and show up on time!
8:00pm - More networking!
---
If you're new to our community - see our meetups in action and join our Facebook group. To get the full benefits of being part of our community register with Travel Tech Con - Call for Startups is now OPEN!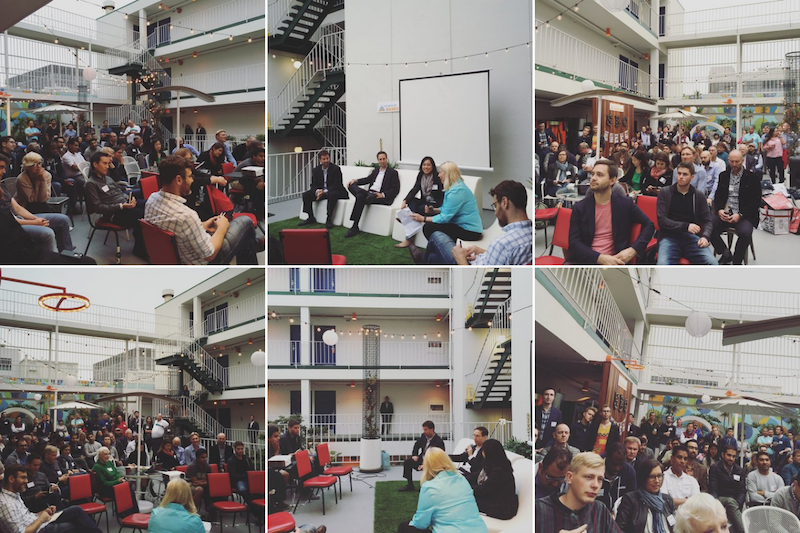 ---
Nominal ticket fee goes towards covering meetup expenses and bringing you more travel tech events and opportunities in the future. And frankly - let's make it about meeting people who care about travel tech, not just about free pizza and beer :)
---
Our venue for this meetup is kindly provided by our friends at The Vault. The Vault is a start-up workspace and innovation hub founded on the principle that people work better together.

---
Hope to see you all again!
Marina & Max
Travel Tech Meetup & Conference Founders and Organizers