Description
It's time to catch up after all the amazing time we had at Travel Tech Con 2016! Join us for yet another amazing evening of travel tech conversations, learning what travel startups are up to these days, making new friends in travel space and having a good time!
This will be a double exciting event as we're going to announce for the first time upcoming plans for Travel Tech Con 2017 - don't miss the chance to learn about all the opportunities for our travel tech community that we're working on! We will also have very special guests - our friends from Plug and Play Tech Center will announce some more exciting opportunities for startups and entrepreneurs! The event will be hosted at Startup House - a very cool space in SoMa that is building a truly amazing startup community.
---
6:00pm: Doors open - Grab some food & drinks and meet new friends in travel tech space!
6:45pm: What's Coming at the Travel Tech Con 2017 - Learn about new opportunities for travel startups that we're working on & be the first to claim them!
7:15pm: Startup Opportunities with Plug and Play - Dillan Keene will present the opportunities available to travel startups via Plug and Play Travel & Hospitality program as well as upcoming events that bring the travel innovation community together.
7:30pm: Community Announcements - We give 1 minute on stage to anyone who has something to announce to the community (it can be new product launch, looking for talent, beta testers, advice, open to partnerships, etc.)
7:40pm - 9:00pm: Mingle & make new connections!
---
If you're new to our community - check out our events in action and join our Facebook Group - we're always happy to see new faces!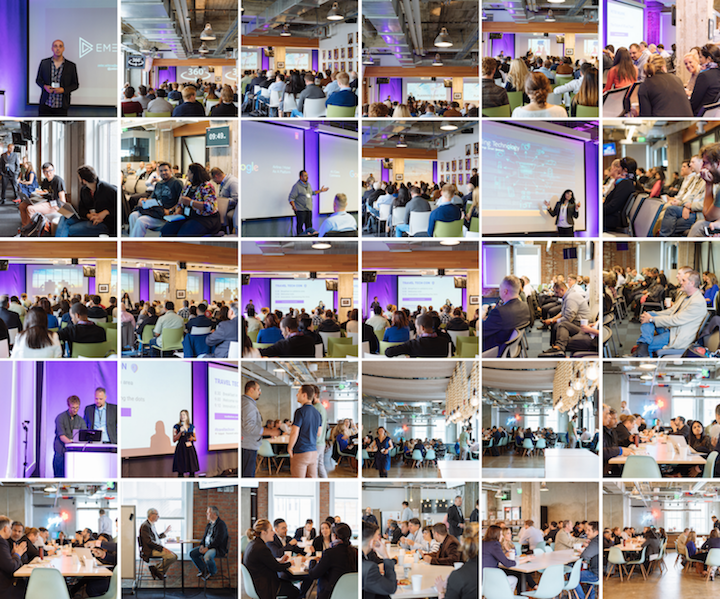 ---
Feel free to bring a friend or two! Hope to see you there!
Marina Janeiko & Max Izmaylov
Founders of Travel Startups Group & Travel Tech Con
---
Check out other travel events in SF organized by our friends:
Travel Tech Networking Happy on July 21 organized by Nomad Pass
---
Nominal fee for this event goes towards covering venue cleaning costs & helping to make upcoming travel startups community events possible. And frankly - let's make it about meeting people who care about travel tech, not just about free pizza and beer :)