Description
Join us for yet another great evening with very special guests - JetBlue Technology Ventures and Department of Homeland Security Innovation Group!
The topic of the meetup is International Travel and our guests will present new opportunities and programs designed specifically for startups working in Aviation and International Travel space.
Meetup Program
6:00pm - Doors open - come early, grab a drink & pizza and meet new friends in travel space
6:30pm - Bonny Simi, President of JetBlue Technology Ventures, will introduce a new four months Accelerator program in Tel Aviv and Silicon Valley in partnership with Cockpit Innovation Hub in Israel. Learn about this new opportunity for your travel startup and find out how to join the program. Don't miss the chance to meet Bonny in person and get all of your questions answered directly!
7:00pm - The team behind Department of Homeland Security Innovation Group will present their new non-dillutive funding and collaboration programs now open for travel startups in Silicon Valley. It's a truly amazing opportunity to get a tangible government support in building and testing your International Travel solutions.
7:30pm - Founders of Travel Tech Con will present Travel Tech Con 2017 plans and programs designed for our travel startups community. Don't miss the chance to be among the first to take advantage of all the exciting opportunities we're working on.
7:45pm - Community Announcements - come on stage and use 1 minute to announce anything this community can help you with (hiring announcements, call for beta testers, product launch, looking for partnerships, etc.)
8:00pm - Connect & Mingle!
---
Guest Speakers
Bonny Simi
President at JetBlue Technology Ventures
Bonny has 25+ years experience in the airline industry in many operational roles, and is a current JetBlue captain. She also leads JetBlue Technology Ventures, the Redwood City based Venture Capital arm for the airline. JTV invests and incubates startups in the travel and hospitality space.
Melissa A. Ho
Ms. Ho is the Managing Director for the Department of Homeland Security (DHS) Science & Technology Directorate (S&T) Silicon Valley operations. She is responsible for engaging entrepreneurs and innovators to help them better understand DHS's mission and widen the pipeline of technologies addressing our most difficult homeland security challenges.
John P. Wagner
Deputy Executive Assistant Commissioner, U.S. Customs and Border Protection
As the DEAC, Mr. Wagner oversees nearly 30,000 employees including approximately 23,000 CBP Officers and over 2,400 CBP Agriculture Specialists that protect U.S. borders. Mr. Wagner has been a leader in developing many innovations for the department, including the deployment of the Global Entry program and the Automated Passport Control kiosks for international travelers.
Ari Schuler
Director for Analytics Integration at the Targeting and Analysis Systems Program.
He responsible for supporting big data analytic research, social media analytics integration, and is responsible for identifying collaboration opportunities between the tech startup community and Customs Border Patrol. In this capacity he works closely with the DHS Silicon Valley Innovation Program and In-Q-Tel.
---
If you're new to our community - check out our events in action, see July meetup recap and join our Facebook Group- we're always happy to see new faces!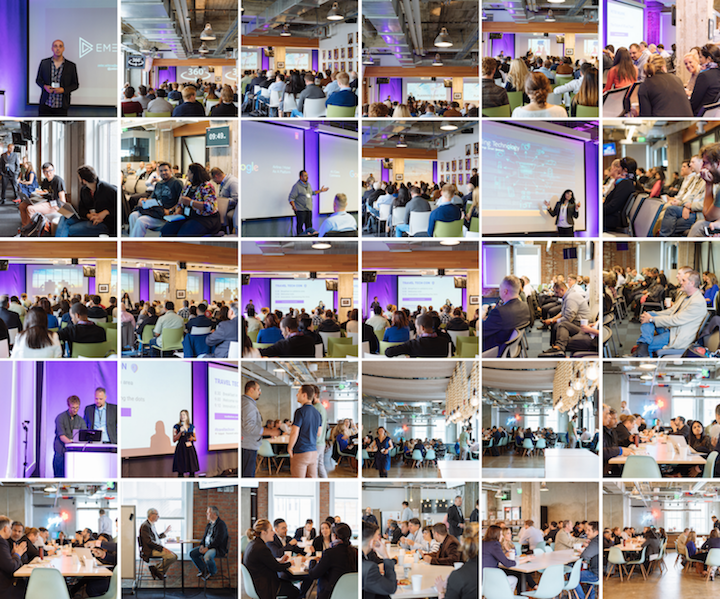 ---
This event is complimentary to our travel startups network and is sponsored by JetBlue Technology Ventures.

The venue is kindly provided by our friends at NomadPass and Startup Basecamp.