Actions and Detail Panel
Travel Photographer Society Workshops 2017
Thu, Apr 27, 2017, 9:00 AM – Sun, May 7, 2017, 7:30 PM MYT
Description
Travel Photographer Society strongly believes that life is a continuous learning process that is why we have arranged Workshops with Dr. Shahid ul Alam, Tewfic El Sawy, Calin Kruse & Etienne Bossot.
These workshops are open to everyone and it will be great for learning photography tips as these richly experienced photographers walk you through their experiences. It is not only for beginners but will be of great value for professional photographers as well. These workshops will help you polish your skills and under the guidance of these renowned photographers you will be able to learn and add meaning to your work.
Do not miss this great learning experience with any ONE of our Instructors. Details of what to expect in each workshop are given below.
IMPORTANT
Choose one of the instructors depending on your interest and apply now to avoid disappointment. Seats will be confirmed upon full payment. There are only limited seats for each Masterclass/ workshop.
Workshop by Tewfic El Sawy (maximum 12 seats)
27 April 2017 - 02 May 2017
06 days Workshop
Tuition fees: MYR1900/ student
Workshop by Calin Kruse (minimum 4 students - maximum 7 students)
03 May - 2017 - 07 May 2017
05 days workshop will cost only
Tuition fees: MYR1700/ student
Workshop by Dr.Shahidul Alam (maximum 12 seats)
28 April 2017 - 01 May 2017
Exhibition of student work from 04 May 2017 - 07 May 2017
Tuition fees: MYR1700/ student
Workshop by Etienne Bossot (maximum 12 students)
04 May 2017 - 07 May 2017
04 days workshop
Tuition fees: MYR1700/ student
Storytelling With Photographs And Audio with Tewfic El Sawy
27 April 2017 - 02 May 2017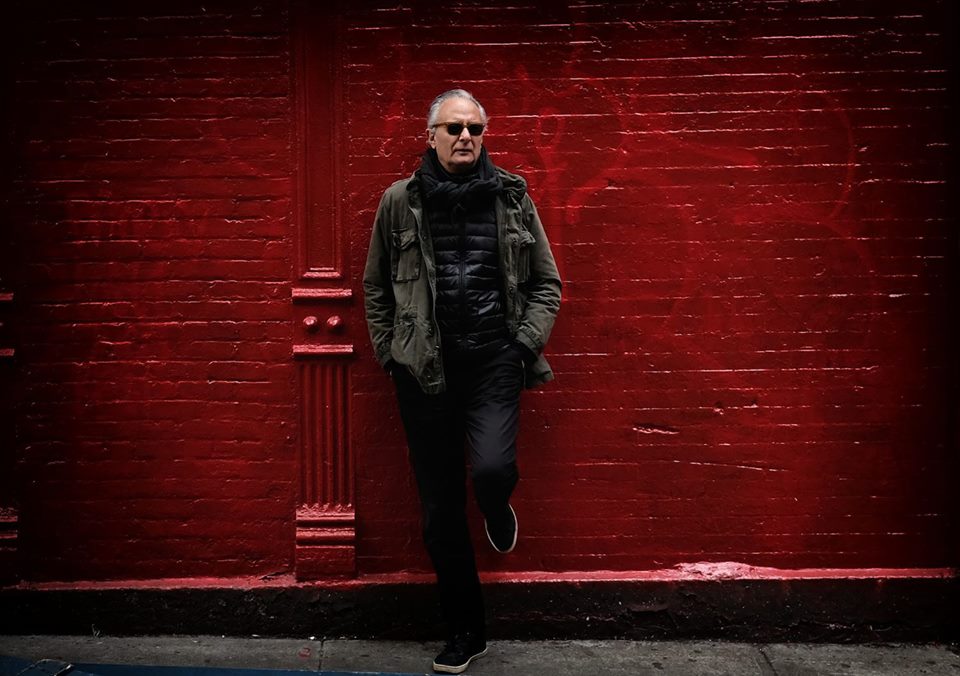 Tewfic El-Sawy will teach a multimedia class that allows its participants to concentrate on the story, rather than on the application. The purpose and aim of the class is multifaceted; it aims to show photographers how to weave their still photography into stories, how to use ambient or other recorded audio to enhance the stories, and how to use these images and audio to produce cogent photo stories under the simulation of publishing deadlines.
Part of the class's time will be spent photographing in the field, while indoors time will be devoted to weaving the material into photo stories. Most of the software for this workshop are freely available as apps.
Here's an example of a short multimedia story produced by Tewfic during his 2016 Travel Photographer Asia's workshop.https://youtu.be/F0EpG8AQoFU
What language will it be in?
English
Who is this workshop target at?
Basic, intermediate and advanced enthusiasts.
How long will it take?
Six long days where you will need to work hard: Part of it will involve active sessions with the group, but part of it will also involve going out and taking photographs (with whatever tools at your disposal).
Do I need to be a good photographer to start with?
Absolutely not. But you do need to come in with an open mind, and a willingness to experiment and you will need to be prepared to work hard and go outside your comfort zone.
Will it be hard work?
Yes.
Will I have fun?
Absolutely.
Technical requirements:
DSLRs, digital compact cameras, smartphones, a laptop that is powerful enough for photo editing purposes, basic user knowledge of Adobe Photoshop and or Lightroom. We will atleast one technical assistants as well to help you during the workshop.
About Tewfic
Based in New York City, Tewfic El-Sawy is a freelance photographer who specializes in documenting endangered cultures and traditional life ways of Asia, Latin America and Africa. His images, articles and photo features were published in various magazines, and his travel photographs were featured by some of the largest adventure travel companies in the United States and Great Britain, as well as in multinational corporations' art collections. Known as The Travel Photographer, he plans, organizes and leads photo expeditions-workshops for other photographers, with emphasis on travel photography, multimedia storytelling and documentary photography…a hybrid style akin to "a photojournalist photographing travel." He is also the founder of The Travel Photographer blog, and a faculty member in the Foundry Photojournalism Workshops. Interested in traditional and non-traditional religious manifestations, he just launched his personal photographic project book titled "The Spirit Mediums of Vietnam".
Editing, Sequencing and Design of a Photobook with Calin Kruse
03 May - 2017 - 07 May 2017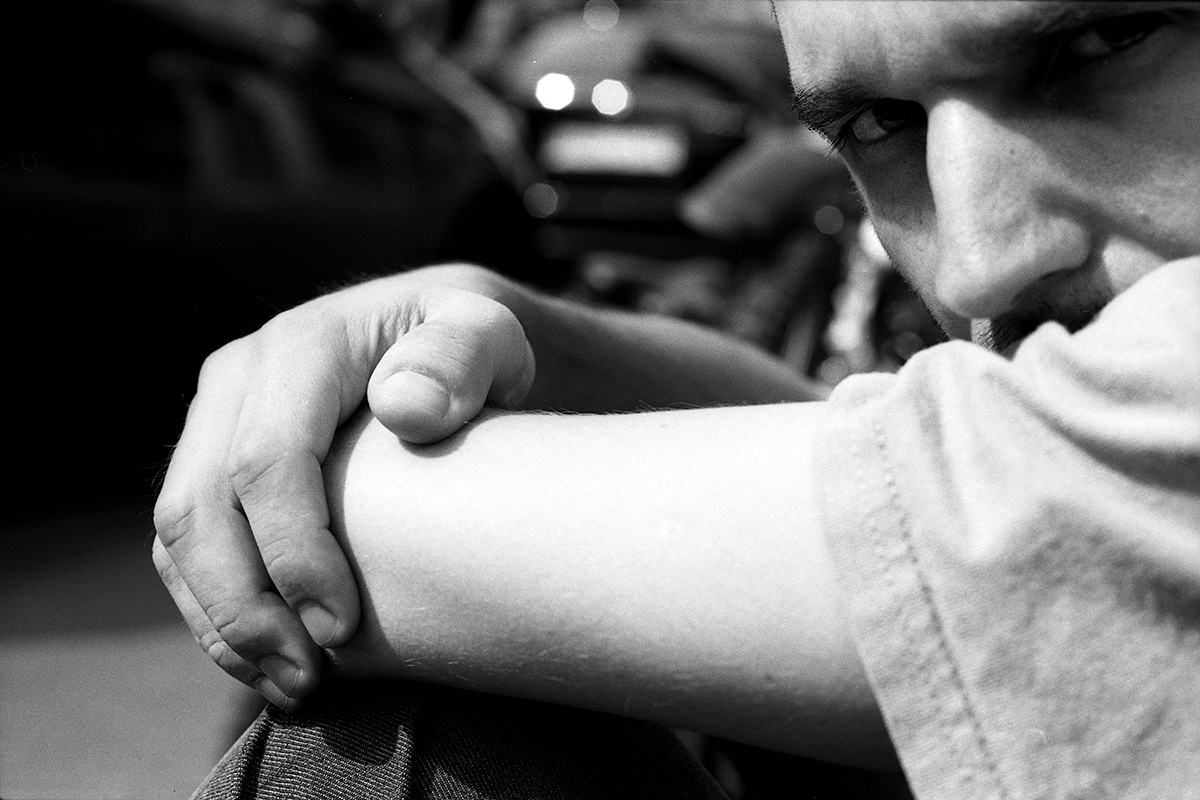 For any photographer, the recording of images is the first part of their journey with a story. The process that begins after the camera has been put down is often more challenging. The photographer is required to reflect, to speak and even to write so that their work can have a full life.
In this workshop, it is this life and afterlife that we will be concerned with. This workshop is about the creation of photobooks on the one hand, as well as about rethinking your work in the context of a photobook on the other hand. Calin will work closely with the participants in the production and presentation of a book from their own photo projects over the course of five days, focusing on design, editing, sequencing and the importance of materials in the production of photobooks.
This workshop will put emphasis on the creation of a final product but the language used in the project's ultimate presentation to audiences will also be discussed and developed.
The workshop culminates with each participant creating a photobook dummy.
What language will it be in?
English
Who is this workshop target at?
This workshop is designed for photographers who have completed a project and are in the book design and editing phase. For photographers who are midway through a project, this workshop is a great exercise in thinking about the direction of your project and to get a better overall perspective of the various possibilities of putting your work together. The workshop is a great opportunity to rethink and test your book editing approach before print.
How long will it take?
Five days
About Calin
Calin Kruse studied Graphic-Design in Mannheim and Trier, Germany. He is the founder and maker of the photo magazine dienacht and of dienacht Publishing, and is a photographer by himself. Calin is also a curator, holds guest talks, lectures, makes workshops (Vienna/Austria, Berlin/Germany, Lagos/Nigeria, Georgetown/Malaysia, etc.) on photobook design and reviews portfolios.
dienacht and dienacht Publishing have received several awards for its publications: Best German Photobook Awards, Best Books of the Year, Shortlist at the Paris Photo - Aperture Award, a range of LeadAwards.
www.dienacht-magazine.com/publishing
You've taken some great photos. Now what? with Dr. Shahidul Alam
28 April 2017 - 01 May 2017
Exhibition of student work from 04 May 2017 - 07 May 2017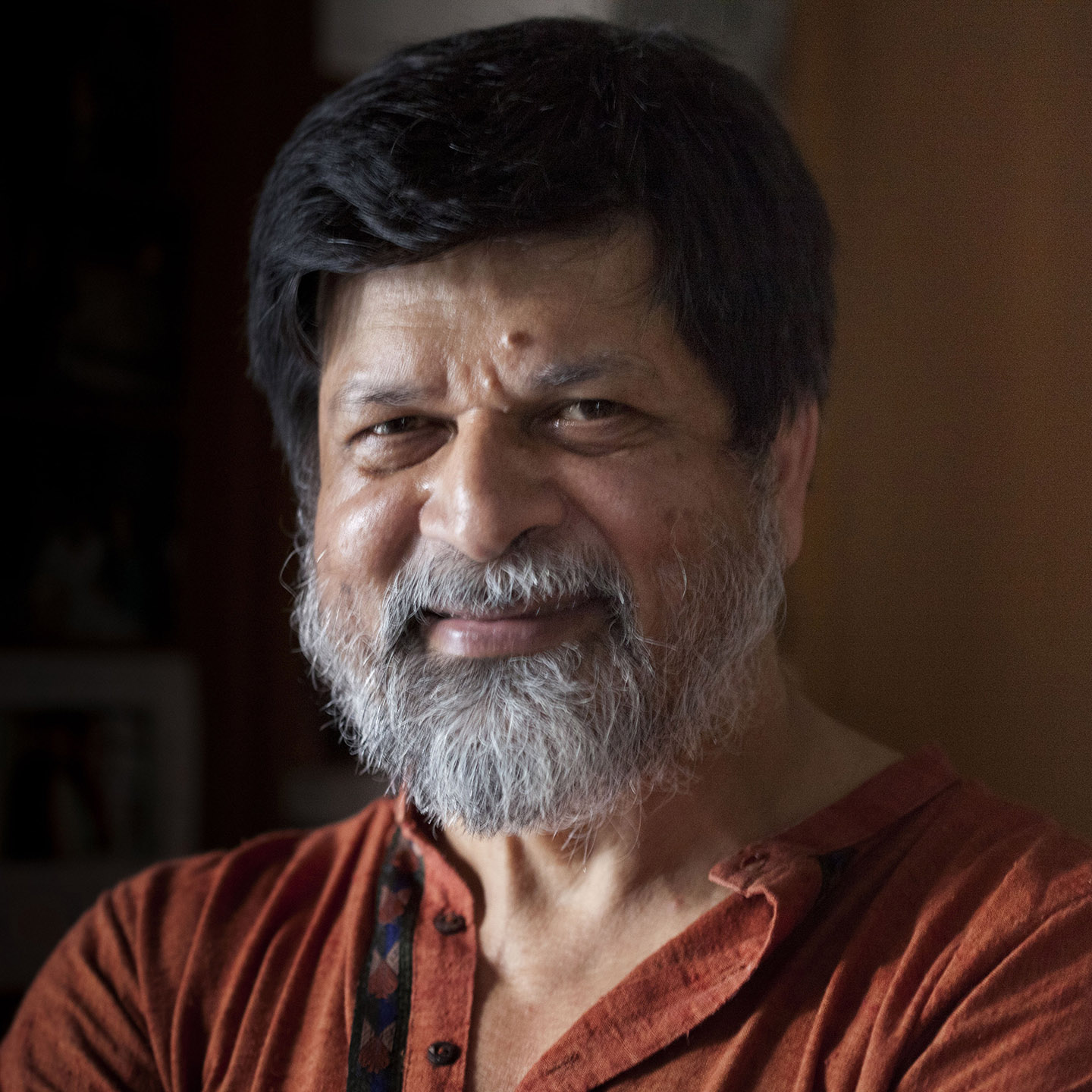 Staging an exhibition. The workshop will require considerable pre-planning and participants will be required to produce work well before the workshop begins. This is not a hypothetical exhibition, but a genuine event that participants will need to produce and each participant will be required to fulfill roles beyond photography, which s/he will need to deliver. Otherwise the entire project will be endangered. Support will be provided, but participants should not rely on external support. Obtaining the resources necessary is part of the learning process.
Issues that will be covered:
Curation: Aesthetics, politics, goals, audience, text
Production: Design, printing, framing, captions, installation, dismantling
Promotion: Resource mapping, marketing, invitations, media campaign
BUDGET (linked with all three components)
We shall also plan for the future: Being remembered after the exhibition or event,
Take Aways
About Dr. Shahidul
Dr Shahidul set up among others the award winning Drik Picture Library, The Bangladesh Photographic Institute, Pathshala, The South Asian Media Academy etc. Dr. Shahidul also member of advisory board of National Geographic Society.
Dr. Shahidul was the first Asian to chair the International Jury of World Press Photo. He is the recipient of numerous international awards and the first Asian to receive the Mother Jones International Award for Documentary Photography.
Dr. Shahidul is only Bangladeshi to adorn the cover page of Time Magazine in 2009 and has the rare privilege of making the portrait of Nelson Mandela his last official portrait.
In 2015, Dr. Shahidul Alam was awarded the Silpakala Padak, the highest civilian award for arts by his country. His works of photography, short films and writings have gained worldwide recognition and acclaim. His book 'My Journey as a witness' has been regarded as the 'most important book ever written by a photographer by John Morris, former editor of Life Magazine.
What is Travel Photography, and how to develop your inner voice for better images with Etienne Bossot
04 May 2017 - 07 May 2017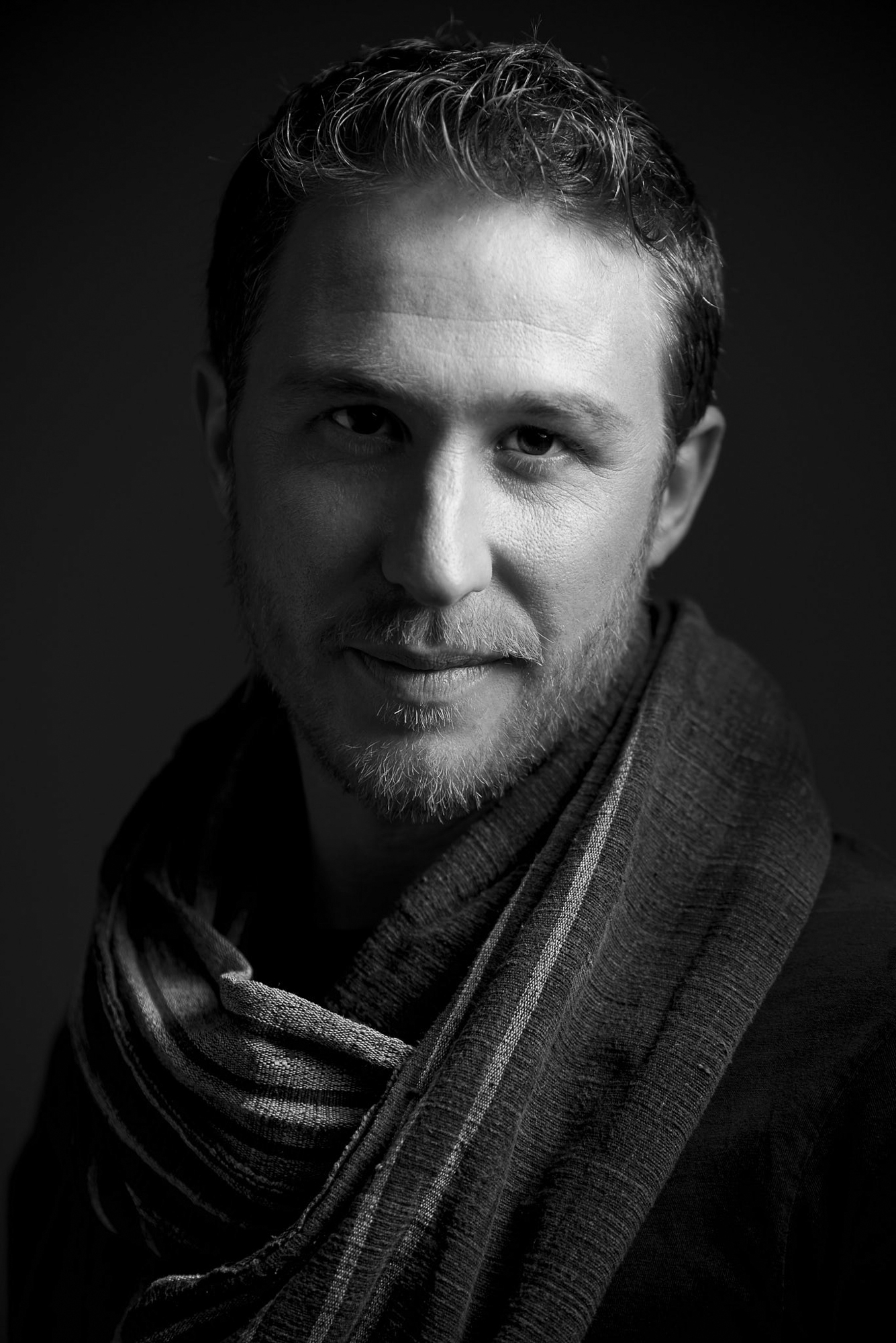 When doing Travel Photography in Asia it is very tempting to go and explore the main visited areas, places we have seen photos of and we'd like to capture. But after some years we can end up with the same "cliché" images as everyone else does, and we are confronted with locals who see us as a way of making money.
So how can we, first, develop our composition skills to find more inspiration and originality in our images? Then, I'd like to share my experience of traveling through Asia and the best possible ways to visit locations that will offer the best photo opportunities, but also discussing how can we travel in a smarter way to facilitate the contact with the locals and capture images in a respectful way.
Part of the class will be spent indoor, discussing composition tips and techniques. We will also spend a good amount of time creating discussions around the topic of Travel photography. There will be 1.5 days of shooting in the field, and a last day of photo reviews from the shooting time.
What language will it be in?
English
Who is this workshop for?
Anyone with a good understanding of photography and some advanced knowledge about the camera (we will not spend much time talking about camera settings)
How long will it take?
This workshop will last 4 days.
Will it be hard work?
The goal of this workshop is to help people getting out of their comfort zone in order to reach a better understanding of Travel Photography. This will require some work of course, but when one loves photography, it is never work!
Will I have fun?
We are not here to be too serious about ourselves, of course we will have a lot of fun!
Technical requirements:
A camera, any camera. But ideally one that leaves us room for our creativity, meaning being able to control the settings.
About Etienne
Etienne is a wedding, commercial but mostly Travel photographer based in Hoi An, Vietnam for over 10 years. For the last 7 years Etienne has been leading daily photography workshops around Hoi An, as well as longer photography tours through Asia.
You can find some of his teachings and tours on www.picsofasia.com
How can I contact the organizer with any questions?
Email us at info@travelphotographersociety.com
Date and Time
Location
MapKL (White Box & Black Box)
Level G2, Block A5, Solaris
Dutamas, No 1, Jalan Dutamas 1
Kuala lumpur, 50480
Malaysia