Traumatic Incident Reduction Workshop (8/26, 27, 31, 9/01/2015)
When and where
Location
Host: Penobscot Nation Health Dept 23 Wabanaki Way Indian Island Old Town, ME 04468
Description
"TIR simply pulls PTSD and most anxiety and panic disorders out by their roots. Literally.
Not in 30+ years of practice have I used a more remarkably effective clinical procedure."
-- Robert H. Moore, Ph.D., CTS, BCETS
Become Certified in an Evidenced-Based Practice to Resolve Trauma!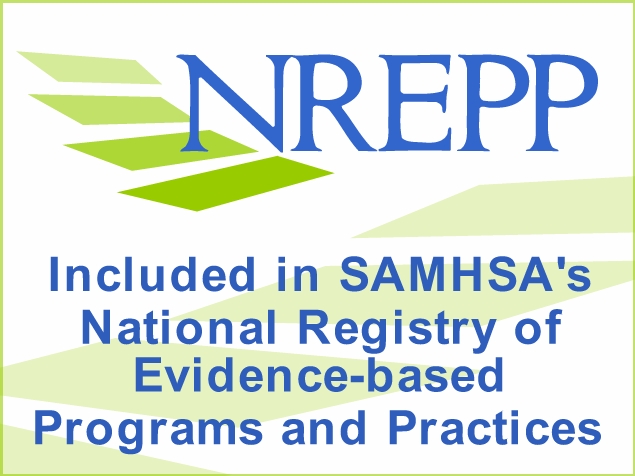 The Traumatic Incident Reduction Workshop
Prerequisite: None
Time: 4 days: 8/26, 27, 31, 9/01
Continuing Education: 28 CE Contact Hours
Questions? Scott.CynthiaM@gmail.com
Do wear comfortable clothing, and come prepared to work earnestly, both in learning how to use these techniques for the benefit of others, as well as for your personal growth and professional development.
In four intensive, interactive days, the Traumatic Incident Reduction Workshop exposes the defining characteristics of individual and multiple (complex) traumata and adversity, and reveals the exact techniques required to quickly, thoroughly and permanently eliminate their emotional and behavioral consequences.
The TIR Workshop also provides the exact protocol for tracing dysfunctional cognitive, emotive and psychosomatic states (e.g., anxiety, panic, rage and mood disorders) that occur with or without known triggers, and with neither flashback nor other hint of related trauma, to their underlying, experiential origins, permanently eliminating them as well.
For those clients whose attention is riveted on one or more of their current life dilemmas (e.g., work, health, performance, self-esteem, or relationship problems), the workshop provides a gentle but remarkably effective, person-centered technique called "Unblocking."
By revealing and peeling away self-defeating perspectives (cognitions) and unworkable coping strategies, Unblocking paves the way from the client's sea of confusion to the focus needed for TIR.
Overall, the TIR Workshop presents a new paradigm for personal healing through the social and psychological services: invaluable insights into maintaining both a truly safe, trauma-informed helping environment plus a comfortably directive, yet person-centered model for guiding others to personal stress and problem resolutions they never thought possible.
This workshop covers the nature of trauma, the consequences of traumatic incidents, and the Traumatic Incident Reduction (TIR) technique, a one-on-one, highly-structured, yet person-centered approach to resolving the emotional charge contained in traumas and permanently eliminating their negative aftereffects in a brief amount of time. It also contains data on how past traumas may be triggered, and how unwanted feelings, emotions, sensations, attitudes, and pains ("themes") arising from past trauma may be traced back to their origins and eliminated. The workshop also teaches Unblocking a technique that is highly useful in preparing a client for TIR and for handling issues that are not directly trauma-related relationships. Unblocking can be applied to broad areas of life (e.g. "your self-esteem", "your career", "your relationship with your spouse", etc.).
The TIR Workshop presents a new paradigm of safety and effectiveness for helping others. Upon completing this training, a practitioner can expect to get good results applying what has been learned. It is recommended that the newly-trained practitioner do a post–workshop internship to quickly raise his⁄her level of skill and confidence. An internship may also be conducted long–distance.
Specific topics included in the TIR Workshop are:
The theory and practice of Traumatic Incident Reduction

The Rules of Facilitation (the first key to successful TIR sessions)
The Communication Exercises (the second key to successful TIR sessions)
The Techniques (the third key to successful TIR sessions)

Dem

onstration

of techniques

Upset Handling

Unblocking (for present time situations, charged persons, places or things, or as preparation for handling trauma)

Basic TIR (technique for past events)

Thematic TIR (technique for unwanted emotions and other themes)

Grounding and remediation techniques
Experiential

- each student facilitates one Unblocking session and one TIR session for another student;

each student is invited to receive one Unblocking session and one TIR session rom another student - Confidentiality applies to the content of all sessions given and received during the workshop

Evaluation

of learning achieved (student quiz which assesses both knowledge gained and instructor performane - marked during the workshop; any gaps in knowledge addressed before the workshop ends)
Outline:
1. Introduction to TIR
What is Traumatic Incident Reduction?

Circumstances calling for the use of TIR

When you can't use TIR

Present consequences of past traumatic incidents

The nature of traumatic incidents

Triggering of past traumas
2. Facilitation
End Points

Differences between TIR and other methods

The Rules of Facilitation

False memories

Emotions, acute emotions as indicators
3. Communication Exercises
4. Preparing a Client for TIR
Unblocking and when to use it

Repeating instructions without variation

Session outline

Remedial Recall List
Assessing in TIR

Finding items to address

Basic TIR

Thematic TIR

End Points in TIR
PLEASE NOTE: This trauma-related workshop incorporates real-client video of trauma resolution sessions, please tend to any personal sensitivities accordingly.
For additional information:
This workshop is

appropriate for all levels of practicing social workers, psychologists, therapists, counselors, clergy, and critical incident stress debriefers.
Traumatic Incident Reduction is a powerful, evidence based practice that can quickly and permanently resolve Trauma Spectrum Disorders such as PTSD, Depression and Anxiety. Because it is NOT psychotherapy or counseling, it requires no license to practice.
Traumatic Incident Reduction (TIR) is a technique of Applied Metapsychology, a discipline for supporting personal growth and healing. On average, clients, even those with complex trauma histories, can resolve the ongoing effects of the traumatic incidents in their lives in between 20 and 25 hours of services. Through thousands of successful case histories employing several separate validated scales measuring PTSD, Depression, Anxiety and Post Traumatic Growth, collected over eighteen years, the discipline is now listed on the National Registry of Evidence Based Practices, by the Substance Abuse and Mental Health Services Administration (SAMHSA), and is a major initiative in the global movement toward Trauma Informed Care!
While appropriate for use in a therapeutic setting, and while its results may be viewed as therapeutic in nature,

Applied Metapsychology

,
its methods, and techniques, are a form of highly disciplined and structured integrative education, which results in personal improvement. The structure and safety built into the subject make it well suited for community mental health and peer co-counseling.
Applied Metapsychology International (AMI) is approved by the American Psychological Association to sponsor continuing education for psychologists. AMI maintains responsibility for this program and its content.
Refund Policy
-If you choose to cancel your registration, you will be given a full refund, less a $75 processing fee up to 14 days before the start of the workshop. Participants wishing to cancel their registration after this time waive the right to a refund, but will be issued full credit toward a future workshop.
Limited Seating - Registrations will be considered in the order they are received with full payment. If this workshop sells out, please contact the Trainer and your name will be placed on the waiting list as sometimes people reschedule their registration to another date. You will be notified if a seat opens up. You will also be notified of the next available training offered.
Payment Plans, Scholarships and Multi-Registration Discounts - Contact the Trainer to inquire
Workshop dates and locations - subject to change pending enrollment
--------------------
Read what your colleagues have said after attending the TIR Workshop:
Becoming oriented to a new way of thinking and working with clients as a newly retired, masters level, social worker… I was formerly oriented to the medical model … NO More!

I can't wait until TIR is a household term … Good Stuff!

I thought the training was awesome, it's applicable to all my work

Very interesting and effective techniques, I've been searching for programs that address trauma

The training was excellent, I gained new skills I can apply immediately

I liked having techniques that I can use immediately in my practice

Excited to use TIR in my practice

It was so hopeful to me to see that this technique exists and achieves such amazing and positive results. I love the phrase "Over, over, done, done!"

I like how totally person-centered this work is; it is always about the client and what he/she chooses to work on.

This was just the "shot in the arm" that I've needed. It's a life changing thing to begin to apply solutions to problems rather than just identifying problems (they're everywhere). As qualified practitioners increase I'm sure the collective pain will decrease.

The atmosphere was positive and the trainer undoubtedly well trained – discussion, video, experiential – lots of time for questions.

I loved all of the videos, examples and ability to learn and practice.

Timely content for my professional use, the teacher very effective

Inspiring and empowering, Very educational, Fabulous, Phenomenal, I thoroughly enjoyed it

Great! Fascinating! Wonderful, Thank You, Loved it! Incredibly Interesting

Several paradigm shift moments

Great combination of concepts and practical application

Excellent content and examples, loved the videos

Read more testimonials here