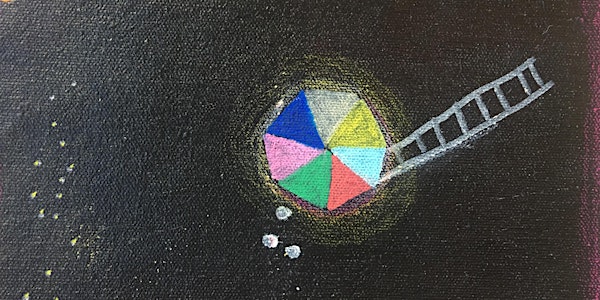 Trauma Therapy. A somatic approach
Trauma can stay with us long after a threat is gone. Fortunately, there is a way to heal. This is a 4 part training series.
About this event
Trauma can lodge itself into our felt experience and embed into our bodies and our minds. Even after years of talk therapy and medication, the effects of trauma can sometimes still linger. Fortunately, there is another way.
Trauma therapy from a somatic perspective invites us to reconnect with the oft-forgotten "felt sense" of the body. Instead of working strictly from a talk-therapy approach, somatic psychotherapy uses the wisdom of the body to help guide a client out and through. In this course, Dr. Albert Wong will share the underlying principles of trauma therapy from a somatic perspective, including tools we can use with our clients, ourselves, and those we love.
STUDENTS WILL RECEIVE FOUNDATIONAL KNOWLEDGE TO:
Apply a somatic perspective when working with trauma
Describe how trauma impacts our nervous system
Explain how the brain can create dissociative freeze state shut-down
Use Polyvagal Mapping to help treat trauma
Demonstrate how to help clients release implicit memory embedded in the body and rewire their nervous system's response to trauma
Explain the nervous system tricks us into thinking trauma is happening in the present
Describe how trauma derails the time-keeping part of the brain
Teachings are appropriate for healthcare professionals as well as the general public. Healthcare professionals will be able to incorporate the tools and practices offered in this program in ways beneficial to clients or patients.
For a full description of this program and course objectives
Classes will be held online via zoom. Link will be sent out upon registration.
Oct. 15, Oct. 22, Nov. 5, Nov. 12 - Four Fridays - 3:00 - 5:00 PM
Registration and attendance to all 4 sessions is required - Sessions will not be recorded
This workshop will prioritize participation of Mental Health practitioners working in Alameda County, California. Please contact us with questions
MODULE 1: What is Trauma? A Roadmap to Healing (October 15)
MODULE 2: Identifying and Installing Resources: Full-Octave, Attachment-Based, and Polyvagal Approaches (October 22)
MODULE 3: How to Work with Implicit Memories That Are Embedded in the Nervous System (November 5)
MODULE 4: Working with dissociation and fragmentation (November 12)
Course Facilitator: Albert Wong, PhD
Dr. Albert Wong is the former Director of Somatic Psychology at JFK University and a former Core Faculty at the California Institute of Integral Studies. He maintains a private counseling and consulting practice centered around somatic psychotherapy and is the founder of the online somatic education platform, Somatopia .