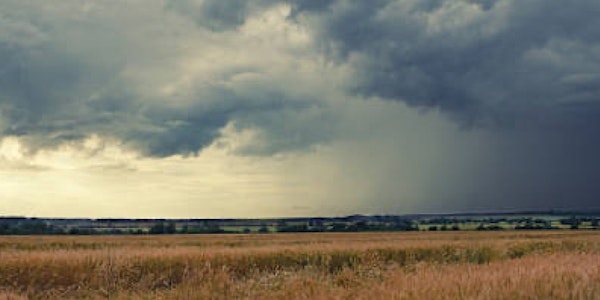 Trauma – The Invisible Epidemic
As part of May's Mental Health Awareness Month campaign, we invite you to join our free webinar open to the public.
About this event
The COVID-19 pandemic has caused mass trauma on a larger scale than World War II with an impact that will last for years to come, according to the World Health Organization (WHO). While many people associate trauma with veterans returning from war, it exists in many forms and can be the result of natural disasters or health crises, bullying, abuse, a medical event, cumulative microaggressions and even grief. When a traumatic event upends not just one person's life, but the lives of many, it is considered a collective trauma. In the last few years, we have all in some way experienced trauma from COVID-19 and its physical, social and political impacts. On top of this collective trauma, people have had to deal with their personal traumas as well – this invisible epidemic carried by many – such as a family tragedy, a medical diagnosis or a series of micro-traumas over a lifetime.
As part of May's Mental Health Awareness Month campaign, we invite you to join our free webinar open to the public as we explore:
The most common types of trauma
How we can often be unaware of our trauma and how it impacts us
The importance of understanding our trauma in a transitional phase of COVID-19
Coping strategies for people of all ages
This event will be moderated by George Livengood, LMFT, Vice President of Discovery Mood & Anxiety Program, and includes panelists sharing trauma from multiple perspectives.
Meet Our Panelists:
Maia Evrigenis (Johnson) is the author of Neon Jane, an autobiographical account of surviving her cancer diagnosis in childhood and the impact it had on her and her family. She is a writer from Sacramento, California, currently residing in Orange County, California. Her writing has been published in Necessary Fiction, The Black Fork Review, Arkana Literary Journal, The Sacramento News and Review and The Sacramento Bee. Maia received her MFA in Creative Writing from CalArts and BS in Applied Psychology from New York University. She currently writes healthcare content for Discovery Behavioral Health.
Elizabeth Ayiku is the director of Me Little Me, which made its world premiere at the 2022 SXSW film festival. Me Little Me is about a young Black woman who is fiercely pursuing a promotion at work while attending an intensive outpatient treatment program for eating disorder recovery. Elizabeth is a Black Canadian-born filmmaker and editor currently residing in Los Angeles, California. As an editor, she has worked on numerous narrative films, documentaries, commercials and branded digital content. Elizabeth's goal is to continue making character-driven films that will spark important conversations. Me Little Me is her first feature film.
Dr. Jan Wagman, a mental health industry veteran of 23 years, is a licensed marriage and family therapist and has a teaching credential in psychology and government. Dr. Wagman received her undergraduate degree from UCLA, master's degree and MFCC designations from Pepperdine University, and her PhD from Ryokan College. She has completed stints in public schools, adolescent facilities, street-front crisis offices, adult treatment facilities and private practice. She has also worked with adults who suffer from chronic mood disorders. Additionally, Dr. Wagman has been a first responder to natural disasters. Some of her most memorable experiences have been on the streets working with Los Angeles gangs.
Alex Santana is a therapist with national recognition of the George Washington Honor Medal for years of specialization working with military and veteran populations in both clinical and non-clinical settings. Alex is a clinical social worker for Casa Palmera treatment center with extensive experience working with PTSD, TBI, and Substance Use Disorders. As a United States Marine Corps veteran with combat exposure, Alex uses personal experience to form bonds used for healing the wounds of trauma.
**The first 30 people to RSVP will receive a free copy of speaker Maia Evrigenis' Neon Jane. We hope you will join us for an event that can change the way you view trauma and give you the tools to cope in an uncertain world.