Trauma Leadership Corps: Peer-to-Peer Training
About this event
Join SRQ Strong for the launch of our new project with Healthy Teens Coalition of Manatee. Teens and young adult leaders will share their experience from the training program, tell their stories, and demonstrate how peer-to-peer training really works. Come and discuss the value of peer-to-peer training, hear about trauma from the perspective of young people, and consider innovative approaches to trauma healing for youth.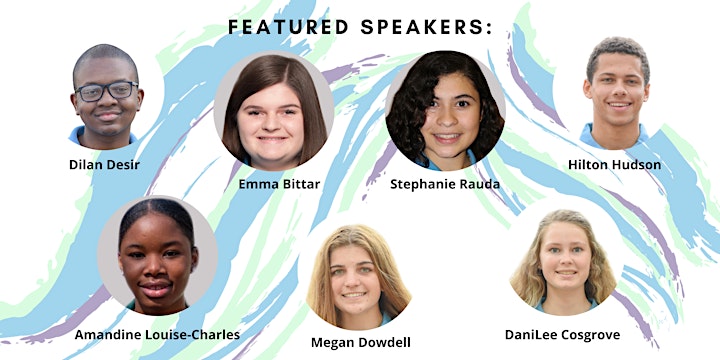 Dilan Desir is a sophomore at SCF Collegiate School in Bradenton. His academic interests are biological sciences, public policy, and health education. After high school, he plans to study neuroscience and public health. Dilan plans to become a physician-scientist (MD/Ph.D.), advocating for the health and wellbeing of vulnerable demographics. His extra-curricular activities include trauma training with SRQ Strong, teaching programming classes to disadvantaged students, working closely with the Healthy Teens Coalition, acting attorney through the Teen Court program, and historian of his school's chapter of HOSA.
Emma Bittar is a rising sophomore at Tufts University in Boston, Massachusetts, but still calls Bradenton home. She plans on majoring in Environmental Studies and Political Science with a minor in Sociology. Emma's potential future plans include law, government, or non-profit work. Along with serving with Healthy Teens Coalition, Emma is also involved with the SBHA, a national non-profit that addresses health disparities by implementing school-based health centers onsite at schools.
Stephanie Rauda is a junior majoring in biology at Trinity University in San Antonio, Texas. After graduating, she plans to go to medical school to become a pediatrician. Stephenie is a Young Adult Leader with Healthy Teens Coalition. She volunteers for Unidos Now's Future Leaders Academy as a mentor for younger students and is also a member of MCF's grant committee.
Hilton Hudson is a junior at Out of the Door Academy. After high school, he plans to study medicine, specializing in neurosurgery. In addition to being a Teen Health Educator with the Healthy Teens Coalition, he works for the polo club and a local farm. In his freetime, he likes to swim and work with animals.
Amandine Louise-Charles is currently attending Stetson University, where she is double majoring in International Business and International Studies with a minor in Spanish. Her career goal is to establish need-based businesses in developing countries to contribute to the overall economy. At Stetson University, she currently serves as a Student Ambassador, FOCUS Orientation leader, and Event Coordinator for Caribbean Student Association. She is also a member of Rotaract, as well as a Young Adult Leader with Healthy Teens Coalition.
Megan Dowdell currently attends the Out of Door Academy in Lakewood Ranch. She is a junior in high school, with plans to study engineering in college. She is the captain of her high school's Girls Varsity Lacrosse team and hopes to also pursue lacrosse in college. She currently serves as a Teen Health Educator with Healthy Teens Coalition.
DaniLee Cosgrove is a senior at Manatee School for the Arts. She is studying Forensic Science, Sociology, Women's Studies, and Psychology. Her future career plans include either becoming a Counselor or doing something in the field of Forensic Science. Her extracurricular activities include being a Teen Health Educator with Healthy Teens Coalition and being a HOSA club member. She has a part-time job and enjoys being with her family and friends when she is able.