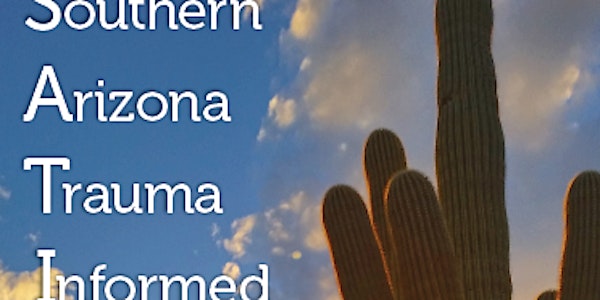 Trauma-Informed Suicide Prevention: Counseling on Access to Lethal Means
This training provides an introduction to Counseling on Access to Lethal Means (CALM), an evidence-based model for suicide prevention.
About this event
September is Suicide Awareness Month
Participants will be taught how to use this model when working with someone who is suicidal in order to reduce risk. Extra attention is paid to the link between impulsivity and suicidality, as well as the connection between trauma and suicide. The training will provide examples of ways to engage in suicide prevention using a trauma-informed approach.
Learning objectives for this training include the following: 1) Participants will become familiar with the lethality of various means, 2) Participants will understand how impulsivity relates to suicide, 3) Participants will be introduced to the Counseling on Access to Lethal Means (CALM) model for suicide prevention and learn some basic techniques to be used when implementing the model, 4) Participants will increase understanding of the link between trauma and suicide and ways to approach suicide prevention from a trauma-informed perspective, and 5) Participants will feel more confident in their ability to respond to a suicidal person in order to reduce risk.
We are sorry, but due to the proprietary nature of the material presented, we don't record our trainings.
Trainer: Melissa Zimmerman, LMSW, CCTP, BHP
Melissa Zimmerman is the Vice President of Clinical Services for Jewish Family & Children's Services of Southern Arizona. In this role, she oversees behavioral health programs that provide evidence-based therapeutic interventions to clients of all ages and from all walks of life. Melissa earned her Master of Social Work degree at the University of Denver and her Bachelor of Arts in Psychology at the University of Arizona. A licensed clinician who is passionate about trauma-informed care, Melissa is a Certified Clinical Trauma Professional, and member of the Southern Arizona Trauma Informed Network.
This training will take place from 11:00AM-1:00PM - Mountain Standard Time (Phoenix)
The Zoom Link for the training will be in the confirmation email you receive once you register.