Description
Workshop Description:
This workshop is designed

t

o give practical strategies and tools for helping professionals cover the theory of Trauma Informed Care and how to apply it to work with youth in clinical settings.
Workshop Facilitator:
Gabriella Grant, Executive Director, The Center of Excellence for Trauma Informed Care
Gabriella Grant brings with her a long history of developing innovative programs. Through this work she brings valuable knowledge on how program & policy development can respond to the needs of a community to positively affect the people being served.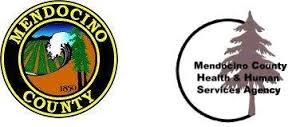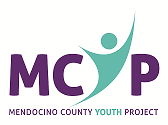 FAQs

How can I contact the organizer with any questions?
Contact Aurelie Clivaz at cell (707)489-1258 or email aclivaz@mcyp.org
Does the training cost money?
Mendocino County Youth Project is able to provide evidence based trainings through partnership with Mendocino County Health and Human Services/ Family and Children's Services, Title IV-E funding. This workshop is FREE only for Mendocino County helping professionals or foster parents that work with youth in foster, juvenile justice probation, or youth at high risk of entering these systems.
Do I qualify to attend this training?
The intended audience for this training is:
Services Provider Staff: Parent/Family support partner individuals and organizations, licensed child care providers, mental health providers, medical staff, domestic violence and child abuse services, regional center, adoption assistance/guardianship assistance program, youth workers, mental health staff for a community based organization, resource center staff
Group Home/Short Term Residential Therapeutic Program (STRTP):staff supporting these programs
Foster Family Agency (FFA) Staff: Staff that are working on the placement side of Foster Care/RFA services but not for private agencies (not county)
Resource Family (RF): All qualified care givers (foster parents, kin, adoptive parents, etc.)
HHSA:County workers that support dependent youth in probation or child welfare systems (Tribal ICWA workers, provider of visitation services, staff of abuse and neglect courts
Other: Other qualified populations like: school staff (non-public schools associated with a larger welfare agency would be in the Services Provider Staff (SPS)), court personal, police, bus drivers, volunteers, private practice LCSW/LMFT etc.)
Should I let the organizer know if my plans change and I am unable to attend the training?

It is very important to let the organizer know if plans change, even if it is last minute. We are scheduling materials, food, space and a lot of resources for you to be there. Please comunicate if you are unable to attend by contacting Aurelie at (707)489-1258 or email at aclivaz@mcyp.org.
Do I have to bring my printed ticket to the event?
No
Are meals and snacks provided?
Yes. Dietary restrictions are accomadted as much as possible.
Are CEU's available? If so, how do I sign up to receive CEU's?
MCYP is in the process of applying to be a CEU provider. At this time we are unable to provide CEU for this workshop.