Trauma-Informed Policy & Practice: Reform, Prevent, and Heal
JESSE KOHLER, Exec.Director of CTIPP, discusses why trauma advocacy is important, how CTIPP is helping, and shares his own personal story.
About this event
Campaign for Trauma-Informed Policy & Practice (CTIPP) is an organization committed to creating a healthy, just, resilient, and trauma-informed society where all individuals, families, and communities have the social, political, cultural, economic, and spiritual opportunities and support necessary to thrive. In the crucial work to promote justice, we cannot overlook how trauma has impacted individuals, communities, and systems that influence our lives. CTIPP is working to coordinate and advance the movement to embed NEAR sciences into the paradigm from which our country operates.
CTIPP works to advance policy transformation across every sector--from education and healthcare to the legal system and taxation--with the goal of building a trauma-informed society that can adapt to adversity and stress in healthy and productive ways. Jesse will highlight why this work is important, how it is being leveraged in a non-partisan manner at the Federal, state, and organizational levels, and ways for anyone to get involved as the movement continues to grow.
By understanding the universality of trauma that we all experience individually in some form, CTIPP believes that recovery, healing, and resilience grow through developing healthy and informed relationships. Their focus is healing-centered for all sectors of society–- from individual-familial counseling, support for communities that experience trauma collectively, to organizational and governmental policy initiatives. As part of the program, Jesse will lead an exercise to help attendees shape their own stories into a compelling narrative for social change.
Born and raised outside of Philadelphia, Jesse Kohler spent the first part of his career working for various nonprofits serving Philadelphia communities and worked at the state level for both the Office of Attorney General and the Governor's Campaign. He started with CTIPP as its first intern, became a board member a year later, and then the executive director when support for the position became available.
Jesse lives in Washington D.C. with the love of his life, their hamster (Hamuel Adams Kohler), stuffed animals, and many plants. Outside of time spent working, Jesse enjoys time with friends and family, playing and watching sports, exercising, reading, and serving as sous chef when he and Tina have time to cook.
This is a FREE ONLINE event. Registration is required. Registered attendees will receive the ZOOM link via email prior to the program.
FOLLOW Coalition4Justice on Eventbrite by clicking the button at the bottom.
"DON'T MISS YOUR CHANCE TO JOIN IN THE CONVERSATION!"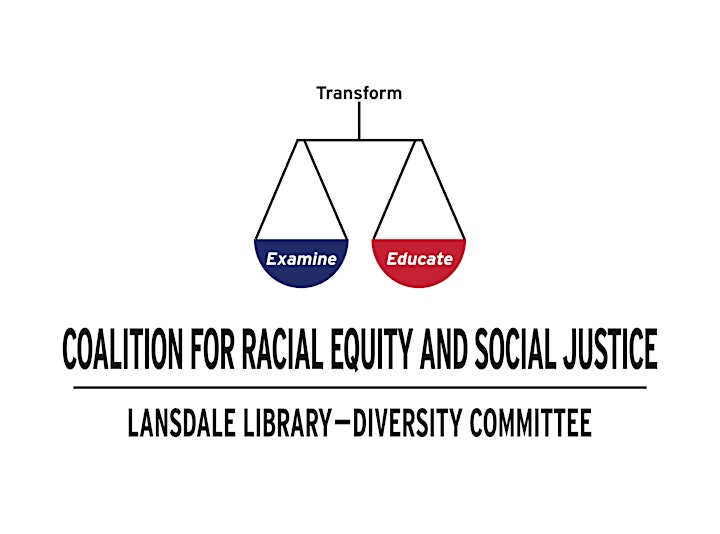 COALITION FOR RACIAL EQUITY AND SOCIAL JUSTICE (Coalition4Justice) is a grassroots organization committed to the achievement of racial equity and justice for people of color via education, honest dialogue, and civic action. Formed to provide a safe space for individuals to engage in authentic conversations about these vital issues, Coalition4Justice utilizes education and training as a catalyst for meaningful and measurable change. The organization was founded in 2020 by Dr. Bernadine Ahonkhai, a Black woman, lifelong educator, mother, and writer.
Please visit our website to learn more about Coalition4Justice or to make a tax-deductible donation to help support programs like this one: