Description
Please join the Boundary Child and Youth Mental Health and Substance Use Local Action Team for a free one-day training on trauma informed care with Dr. Emily Wang, PhD. Please note space is limited. Registrations will be accepted on a first come, first serve basis.
Introduction to the Neurosequential Model of Therapeutics: Applying principles of neuroscience to work with traumatized children and youth
The term Trauma Informed is widely used, and organizations and professionals around the world are striving to become clear about what it means when working with someone who is said to have experienced developmental trauma. Developmental Trauma, which refers to abuse and neglect that occurs throughout childhood, sets the stage for erratic responses to stress and leads to increased use of medical, correctional, social and mental health services (van der Kolk, 2005).
This training uses The Neurosequential Model of Therapeutics (NMT) to look at what trauma informed care means for physicians, nurses, mental health and substance use clinicians, family support workers, school staffs, those in the juvenile justice field, and acute care staff - all of whom are "interventionists" facilitating positive brain development. The NMT is an evidence-based approach to working with children and families that have experienced trauma. The NMT integrates principals of neuroscience and brain development and identifies areas of the brain that are underdeveloped so that practices that bolster development in those areas can be established in the patient's treatment.
This model, developed by Bruce D. Perry, MD, PhD and his team at The ChildTrauma Academy, has deepened our understanding of how we work with traumatized children and adults and has changed the way we work with and support our children and their families. By better understanding the core concepts of neuroscience and traumatology, we have increased our capacity to work with our patients and clients, seeing a decrease in restraints and critical incidents and an increase in relational engagement, self-regulation and improved mental and physical health. By helping these children build the capacity to self-regulate using this approach, children have shown better access to higher-order thinking (executive function skills) and have increased retention and learning potential in the classroom, their home environment, and community.
Paediatric residents who have gone through the Social Paediatric Rotation at Hull Services and physicians who work with children with complex needs have indicated that learning about the Neurosequential Model has changed the way they view their patients and has led to a change in the way they seek to know their patients.
Morning Didactic Session Objectives (9:00am-12:00pm):
Gain an understanding of how trauma impacts brain development and the stress response system.

Gain an understanding of how this approach can be utilized in different settings (hospitals, family settings, juvenile justice settings, educational settings, residential facilities, etc.) to help manage the stress response system, improve a child's capacity for self regulation and develop healthy relationships.

Provide an overview of what the NMT approach looks like for professionals and caregivers across different program settings and using different Evidence Based Treatment modalities.

Provide an overview of how the NMT has decreased restrictive practices and improved outcomes.
Lunch provided 12:00-1:00
Afternoon Workshop Objectives (1:00pm-4:00pm):
Utilize the NMT metric to discuss cases in a manner that understands the need to work with clients in a biologically respectful, developmentally sensitive fashion.

Participate in small group discussions to reflect on how participants are currently being biologically respectful in their practice.

Consider how participants might grow their practice to incorporate more knowledge about the NMT concepts into their treatment.
Lunch included
Space is limited. Registrations will be accepted on a first come, first serve basis.
Speaker's Bio:
Emily Wang, Ph.D., R. Psych.
Dr. Wang is the Director of Trauma Informed Services and NMT Site Supervisor at Hull Services, a Flagship Site with the ChildTrauma Academy. Hull Services is a non-profit organization that works with children and families in areas of early intervention and prevention, school based services, community services and residential care. Dr. Wang has been responsible for overseeing the implementation of the NMT across all 28 programs at Hull. Her responsibilities include training, program development, clinical consultation and mentoring both within Hull and externally as requested. Dr. Wang is a Fellow with the ChildTrauma Academy (CTA), and is a specialist in Infant Parent Mental Health. Dr. Wang holds a Master's of Science in Educational Psychology, a Master's of Art and a Doctorate of Philosophy in Clinical Psychology. She has been spearheading the training of the Neurosequential Model concepts and implementation for the province of Alberta. Her extensive training in the NMT and the Infant Parent Mental Health Fellowship has had a significant impact on both her professional life as well as her personal life as a mother of two.
Acknowledgements:
Brought to you by the Boundary CYMHSU Local Action Team, coordinated locally by Kootenay Boundary Division of Family Practice. Action team members include doctors, mental health counsellors, school administrators, health authority staff, community agencies, families and more. The Child and Youth Mental Health and Substance Use (CYMHSU) Collaborative is funded by the Shared Care Committee in partnership with the General Practice Services and Specialist Services Committees; all are Joint Collaborative Committees of Doctors of BC and the BC government. The goal of the Collaborative is to increase timely access to integrated services and supports for children, youth and families struggling with mental health and substance use issues.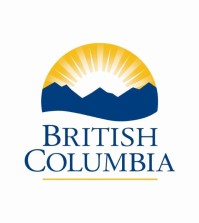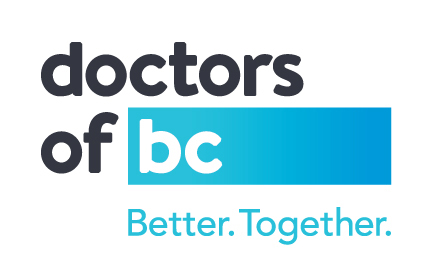 Date and Time
Location
Grand Forks Secondary School Auditorium
1331 Central Ave
Grand Forks, BC V0H 1H0
Canada