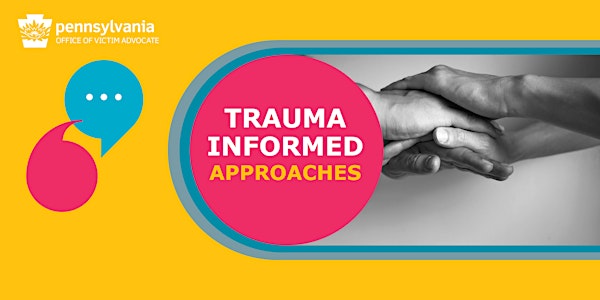 Trauma Informed Approaches (virtual)
This workshop is for Pennsylvania probation and parole officers only.
About this event
Using trauma informed and healing centric approaches when engaging survivors of intimate partner violence can improve engagement and health outcomes. It can also increase access to ongoing care and reduce long term costs for survivors.
Join us for this *free* workshop to learn
• the effects of trauma on the brain
• why trauma informed methods matter
• how vicarious trauma impacts service providers
• tools to build resiliency
• best practices for engaging survivors