They're doing it again! Trauma Illinois will be rockin' your socks off in lovely Ludlow Ky with Hello Luna and The Electric Indigo!!!
About this event
Join us at Bircus Brewing Co. for kick-ass music with Trauma Illinois , Hello Luna, award winning craft beer, live circus and wood fired pizza, literally, something for everyone!
Balcony tickets will get you a reserved seat, general admission are first come first served (table-wise) so get here early and enjoy a brew and pizza!
In 2019, Trauma Illinois represented the local music scene by securing their first Bunbury Music Festival slot in their hometown of Cincinnati. That same year, they toured across 10 states, promoting their unique variant of rock & roll, community, and headbanging. In January of 2020, Trauma Illinois secured their second consecutive Bunbury Music Festival slot. 2021 began with a sellout show at the Ludlow Theatre in their current residence of Ludlow, KY.
The Band: Jack Johnson-bass; BB Jordan-guitar; Garrett Crider-drums.
Trauma Illinois combined heads with Cleveland producer Ben Schigel resulting in a sound best described as a modern marriage between the Beach Boys & Led Zeppelin. Steamrolling drums, gut-punching bass, tour de force guitar, and elegant vocal harmonies characterize the unique sound of the band. As proponents of community, the band encourages musicians and fans alike to support live music. The name "Trauma Illinois" was initially recommended by the iconic rock band Fall Out Boy, who were visiting Cincinnati Children's Hospital. At the time, lead singer Jack Johnson was being treated in the ICU after the band suffered a near-fatal car accident. Lacking any ID, Jack was given the designation: "Trauma Patient: Illinois." Upon learning of the band and Jack's rough condition, Fall Out Boy sent words of encouragement along with the phrase: "Trauma Illinois would be a sick band name."
~~~~~~~~~~~~~~~~~
Hello Luna explores the area between aggressive rock and melodic pop. The band combines a contrast of hard and soft elements which elevates their sound and delivers a unique approach to modern rock.
~~~~~~~~~~~~~~~~~
The Electric Indigo : A psychedelic, funky rock band emerging from the Cincinnati area!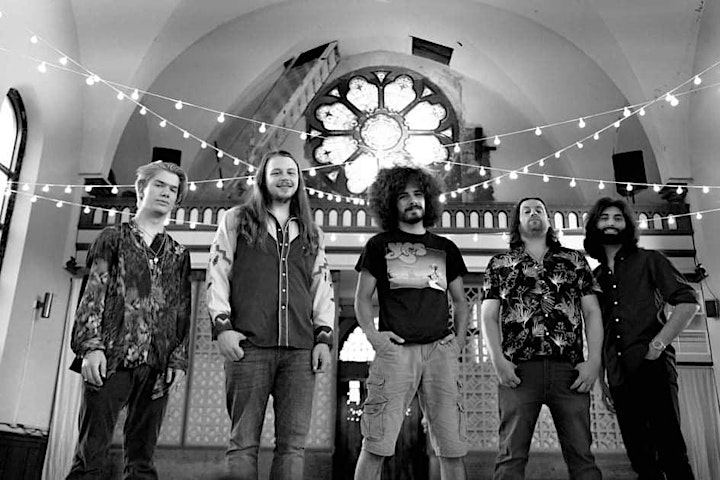 Organizer of Trauma Illinois with Hello Luna and The Electric Indigo at Bircus 12/3/21
BIRCUS, where the surreal world of circus meets the simple love of beer, will deliver a jaw-dropping, thirst-defying brewery experience. Our performers will juggle clubs, breathe fire, hula hoop, walk on kegs and amaze on the trapeze and aerial silks at the Ludlow Theatre and area venues serving our brew. Raise a glass, see a circus and toast to all.​