Description
TRAUMA COMPETENT CHURCHES
Helping the Church to Compassionately and Competently Serve Children and Youth from Hard Places.
Join us for this FREE faith-informed, trauma-informed training to help children's and student ministry volunteers, leaders and staff discover practical tools to serve children and youth impacted by trauma. The morning will help attendees better understand the needs of children from hard places. We will consider whether the environments we create in our churches feel safe, sensitive and welcoming for children and youth with complex trauma backgrounds and the families who care for them.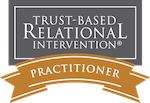 The training will be facilitated by Jonathan Reid and Michael Brown of Fostering Hope New England, an organization mobilizing the Christian community to love and serve the foster care community. Practitioners in the trauma-informed Trust-Based Relational Intervention (TBRI) and Trauma Competent Caregiver (TCC) models, Jonathan and Michael's faith-informed approach helps attendees understand the impact of trauma on child development and offers practical tools to care for children from hard places with compassion and competence.
---

Fostering Hope New England partners with Grace Church in Avon, MA, to provide this free resource to help equip those who serve and care for children from hard places, particularly children living in or adopted from foster care.
Grace Church is a growing community with locations in Avon, Braintree and West Bridgewater, MA. It is Grace's desire to help their friends and neighbors know and follow Jesus. Find information about service times, ways that Grace is serving their community and the world, and much more here.