Description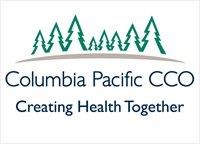 This workshop is based on the Adverse Childhood Experiences Study (ACEs), which found a strong link between adverse childhood experiences and adult health issues. You will learn about trauma, Trauma-Informed Care, and how to recover.
Positive and helpful information for community members and anyone interested in learning about the effect of adverse childhood experiences on their health and well-being, including how we can help each other to recover!
Sponsored by the Tillamook Community Advisory Council and Columbia Pacific Coordinated Care Organization. This is a FREE event, and dinner and refreshments will be served.

Elaine Walters is the founding Executive Director and lead trainer at the Trauma Healing Project, and organization that provides professional and community training, and direct healing support for survivors. For the last 20 years she has been a consultant, trainer and community organizer working to address and eliminate intimate violence. She has designed and facilitated workshops and trainings on many topics related to trauma and the steps that can be taken to recover from the impact of trauma and adverse life experiences.