Description
EARLY BIRD EXTENDED UNTIL JUNE 1ST!!!
Please join us for the 1st annual Trauma and Resilience in the Borderland Conference in El Paso, Texas. Current research and workshops by key experts in the area of treatment of psychological trauma through a multicultural lens will be presented during two days. This is a bi-national and tri-state conference featuring presenters from our own borderland and beyond.

You will earn up to 14 CEUs and up to 10 EMDRIA Credits. Ethics and Culture presentations will be available to attend within a five-track conference. Certificates will be awarded after each attended session. Licensed professionals should contact their regulatory board to determine course approval.
DATE AND TIME:
June 16 & 17, 2017
Quinn Hall at University of Texas at El Paso
Each day begins at 8:30am
Continental breakfast, refreshments, and a fully catered meal are included
REQUIREMENTS FOR ATTENDANCE OF EMDR ADVANCED TRAINING:
In order to receive EMDRIA credit in addition to CEUs, you must have completed the EMDR Basic Training. Please provide proof of completion of an EMDRIA-Approved Basic Training, with your certificate of completion, in order to receive EMDRIA credit.

CANCELLATIONS
We understand there may be circumstances that prevent your attendance after registration. Your full fee will be reimbursed if cancelled prior to May 15th and 50% of your fee afterwards.
DONATIONS
If you cannot attend this year but wish to support the conference by providing a modest donation to cover incidental costs that make the conference a success, you may purchase a donation ticket below. This ticket is tax-deductible, but does not allow admission into the conference.
SPONSORSHIP
If you would like your organization to get advertisement in the mental health community and want to brand your corporate identity with local clinicians who may refer clients to your business, please e-mail president@pcep.net for a Sponsorship Letter today. We want to network with your organization.
Hotel Registration -
Hampton Inn & Suites El Paso-Airport
6635 Gateway Blvd West, El Paso, Texas 79925 Tel: 1-915-771-6644 Fax: 1-915-771-6368
If you are coming from out-of-town and need hotel accommodations, as a TRB Conference Attendee you get a special room rate if you book with our conference sponsored hotel. To make hotel reservations at our conference rate, click below:
http://hamptoninn.hilton.com/en/hp/groups/personalized/E/ELPHSHX-CGC-20170615/index.jhtml?WT.mc_id=POG
You will get to choose from the following 2 room configurations:
2 Queen Beds No smoking $79.00/night
1 King Study with sofa bed no smoking $79.00/night
These low-priced room rates will be available until June 1, 2017 or until the group block is all reserved.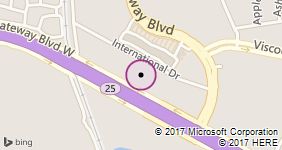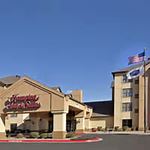 Questions? Contact President@PCEP.net