Description
As the awareness of mental health in our culture builds, the topic of trauma is a growing buzzword. Trauma and its widespread impacts is an underlying thread touching so much of our health and wellness. However, our understanding of its full impact is limited. Trauma can be defined as a deeply disturbing, distressing event that often involves a sense of fear, horror, and helplessness. One of the most prominent disruptions that trauma can cause is within relationships, not only with others, but also in the relationship one has with oneself. This presentation will help attendees understand what trauma is, how it impacts the ability to form and sustain healthy attachments, clinical interventions, and how individuals and helping professionals can provide support.
This free event is sponsored by Maine Township's MaineStay Youth & Family Services and Chicago Behavioral Hospital. It is appropriate for community members and professionals and includes 1.5 free CEUs for social workers, professional counselors, marriage and family therapists, psychologists, and nurses. Check in will be from 6:30-7:00 PM. Advance registration is requested as seating for this event is limited.
Attendees are encouraged to bring a non-perishable food item to donate to the Maine Township Food Pantry.


About the Presenter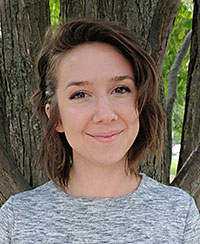 Jenna McDonnell, M.Ed, LPC is a mental health counselor with Balance Stress Management & Therapy in Elgin. She has worked in the behavioral health field for over 6 years in various levels of care including inpatient, residential, intensive outpatient, and private practice. Jenna specializes in working with individuals who struggle with self-injury and trauma related disorders, as well depression and anxiety. She worked in one of the few residential treatment centers, S.A.F.E. Alternatives, specifically designed to treat self-injury, and was trained by leading experts in the field. She is passionate about helping clients build insight into how feelings and experiences affect both the mind and body. She works with adults and adolescents to build a collaborative, meaningful relationship and uses an eclectic therapeutic approach in order to assist clients in growth and healing.


This program is recognized by IDFPR as providing CEUs for LPC/LCPC and LSW/LCSW under license number 159.001334, LMFT under license number 168.000223, LCP under license number 268.000070, and RN/LPN/APN under license number 236.000127.