Description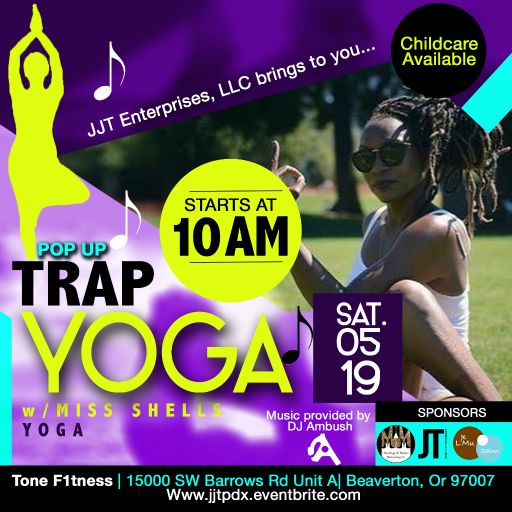 Join Michelle Tibbs as she puts you through a soul stimulating and core enhancing yoga session with Trap Music as the background musical vibes.
All Levels Welcome!!
Childcare Available
DJ Ambush will be providing the tunes to set the Tone in the lobby!
Porsha Jackson of L'Mu Salon will be on hand offering information on her services as a Licensed Esthetician and Professional Freelance Mackup Artist.
Mixology & Models Bartending Co will be serving special morning beverages.
Reserve your space now!!