Description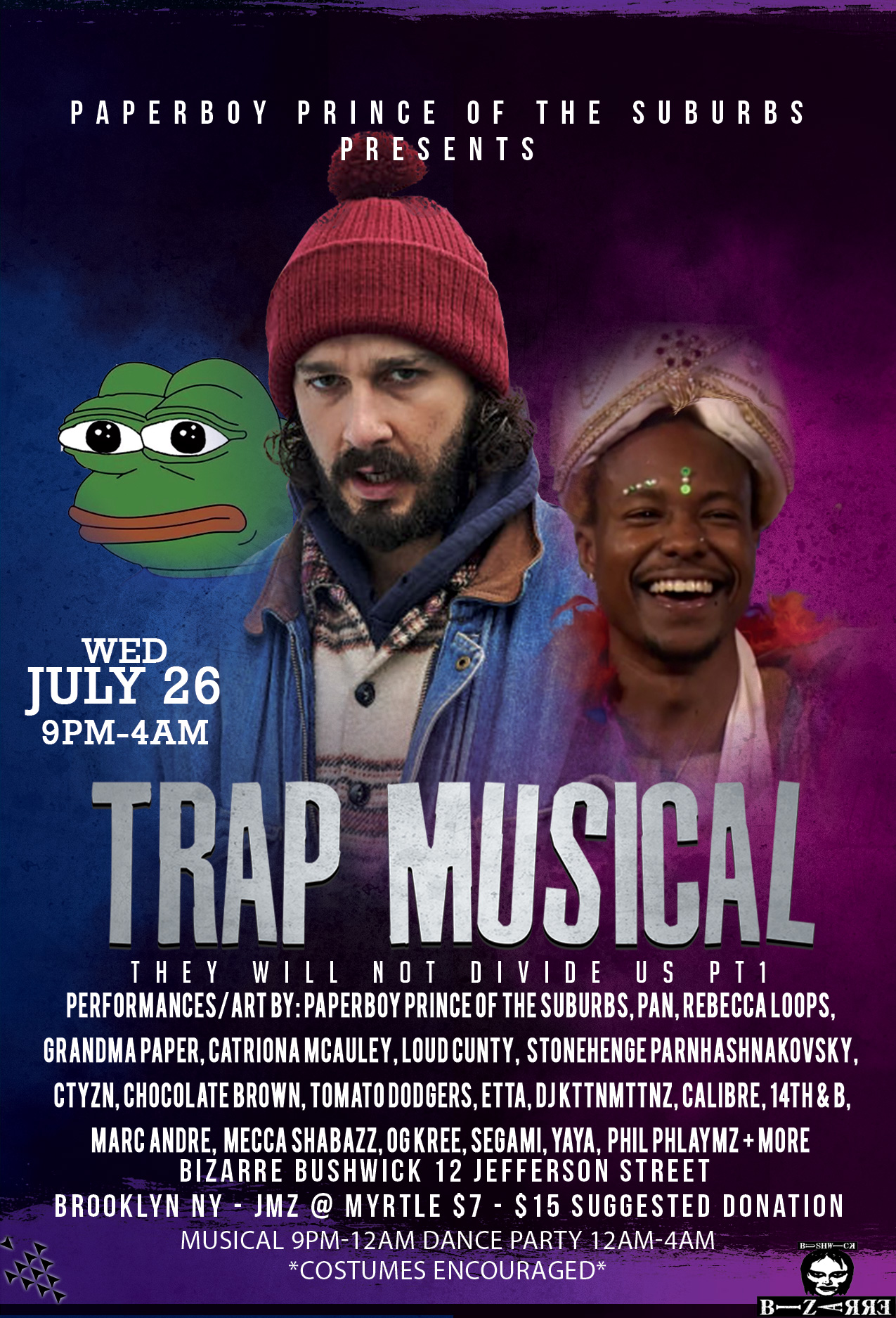 This will be an amazing experience and an expression of love, creativity, art, passion, community, pride, music, dance, comedy and unity. PAPERBOY PRINCE OF THE SUBURBS and friends will be performing a full lenth Trap and R&B musical production called #TheyWillNotDivideUs which tells the story of "They WIll Not Divide Us"! Get ready to Dance, Laugh, Cry, and be inspired and motivated! Yes! This IS as good as it sounds. You dont want to miss the production of the Trap Musical! There will be performances, a musical, then a crazy dance party to close out the night! COSTUMES ENCOURAGED!
There Will be several performances from some of the most unique talented artists in NYC!
Singers, Acrobats, Exotic Dancers, Comedians, Rappers, Musicians, DJs, Painters + More!
Full list of performers TBA!
Trap Musical "They WIll Not Divide Us"
cast:
Paperboy Prince of the Suburbs
DJ KttnMttnz
Chocolate Borwn
Tomato Dodgers
Calibre
14th & B
Mecca Shabazz
Phil Phlaymz
Rebecca Loops
Grandma Paper
Pan
Ctyzn
Loud Cunty
Catriona MCauley
Segami
Og Kree
YAYA
Marc Andre
Dekunle Somade
Mecca Shabazz
Etta Mansray
Stonehenge Parnhashnakovsky
+MORE
Interested in performing or sponsoring? Email us at hiphopyogalive@gmail.com