Trans/Trans* and/or Feminism? - A Discussion on the Relationship Between Feminism and Trans/Trans* Identifications and Theories

Thursday, April 21, 2016 from 7:00 PM to 9:00 PM (PDT)
Event Details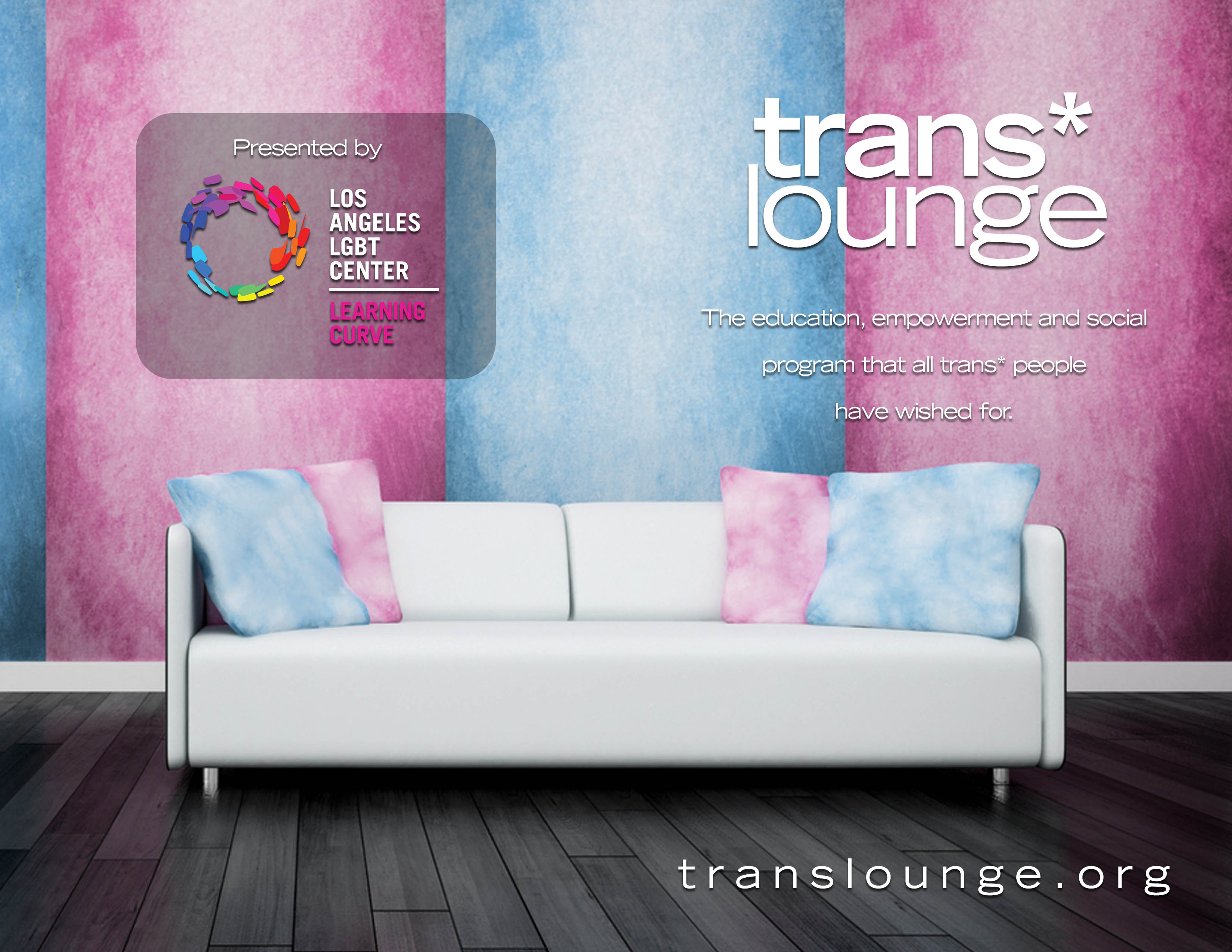 A Discussion on the Relationship Between Feminism and Trans/Trans* Identifications and Theories


The relationship between feminism and trans/trans* discourse has been complex and often fraught. Aiming in its most basic forms to redress inequities and oppressions based on perceived gender identity, feminism in most of its second and third wave forms has long been based primarily on a coalition of people recognized to be "women." Newly visible expressions of gender/sex identification that cross over the binary lines so central to normative culture, but also to feminist challenges, has put enormous pressure on this structure of political engagement. Raging debates over the media—whether social, "new," or "old"—over the past few years have raised key points of debate about the relationship between feminism and gender/sex formations that defy the very binaries (hetero/homo and male/female) that feminism has staked its energies on interrogating for so long.

It is no longer at all clear what a "woman" is, what kinds of gendered/sexed subjects are being oppressed and in what ways, or how to sustain the feminist project in the face of these newly visible complex gender formations. The very concept of a gendered/sexed self that is determinable through visual, aural, or other cues (whether to be oppressed or liberated) is called into question. On what can feminism be based in an era of complex gender/sex identifications, in particular those now articulated as "trans" or "trans*"?

This panel seeks to debate the relationship of feminist politics, which we take for granted to be essential to any critical discourse of, about, or around gendered/sexed subjects, to trans/trans* identifications, discourses, and expressions—which we also assume to be valid and worthy of understanding and attention, whether coalitional and supportive or critical. Our panelists, who are thinkers, activists, artists, and scholars, will address the relationship between feminism and trans/trans* identifications and theories. Time will be allowed for extended discussion with the audience.

MODERATORS
Amelia Jones - Amelia Jones is the Robert A. Day Professor in Art and Design and Vice-Dean of Critical Studies at the Roski School of Art and Design at University of Southern California; she has also taught at University of California, Riverside, University of Manchester (UK), and McGill University (Canada). A curator as well as a theorist and historian of art and performance, her recent publications include Perform Repeat Record: Live Art in History (2012), co-edited with Adrian Heathfield, a single authored book Seeing Differently: A History and Theory of Identification and the Visual Arts (2012), the edited volume Sexuality (2014), and, co-edited with Erin Silver, Otherwise: Imagining Queer Feminist Art Histories (2015). Her exhibition Material Traces: Time and the Gesture in Contemporary Art took place in 2013 in Montreal, as did the event Trans-Montréal (Performance Studies International, 2015) and Live Artists Live (USC, 2016), both of which included performances and lectures.
Leon Mostovoy - Leon Mostovoy is a transgender artist who has been creating on the front lines of the queer and political art movements for decades. Formerly Tracy, Mostovoy started his art career producing erotic images for On Our Backs magazine in the early 1980s. Mostovoy's most recent projects explore transgender identity, transformation, sexuality, and gender roles in contemporary U.S. society. His earlier photographic series have explored the struggles and triumphs of women as they strive for strength and independence living outside the parameters of heteronormative expectations. His installation Death Of My Daughter was shown in Romania in 2011 to encourage awareness and acceptance in/of their transgender community. In 2011, Leon presented his first retrospective, (My) Queer (R)evolution, at Temple University in Philadelphia. He has had over 50 shows, including solo and group photography, and multi-media exhibitions. His work from the 1980-90's was inducted into the ONE Archives, the largest LGBTQ Archive in the world, accompanied by an opening exhibition in January 2015 of his 1987-88 Market Street Cinema photography series. Transfigure Project was first created as a traditional children's flipbook and photographic installation in 2013 then, launched as an interactive website in 2015 to promote accessibility in the trans community. Transfigure Project Installation is currently exhibited internationally with a limited edition of 250 hardbound Transfigure books sold online and at various bookstores in the Los Angeles and New York.

PANELISTS
Talia Mae Bettcher - Talia Mae Bettcher is a professor of philosophy at California State University, Los Angeles and she serves as the department head. Some of her articles include "Evil Deceivers and Make-Believers: Transphobic Violence and the Politics of Illusion" (Hypatia, 2007), "Trapped in the Wrong Theory: Re-thinking Trans Oppression and Resistance (Signs, 2014), and "When Selves Have Sex: What the Phenomenology of Trans Sexuality Can Teach about Sexual Orientation" (Journal of Homosexuality, 2014). With Ann Garry, she co-edited the Hypatiaspecial issue "Transgender Studies and Feminism: Theory, Politics, and Gender Realities" (2009). With Susan Stryker, she co-edited the Transgender Studies Quarterly forthcoming special issue "Trans/Feminisms (2016). She is currently at work on a monograph entitled Personhood as Intimacy: A Trans Feminist Philosophy. Talia has also been involved in Los Angeles trans community organizing for over fifteen years and now serves on the newly established Transgender Advisory Council for the City of Los Angeles.

Cassils - Listed by the Huffington Post as "one of ten transgender artists who are changing the landscape of contemporary art," Cassils has achieved international recognition for a rigorous engagement with the body as a form of social sculpture. Featuring a series of bodies transformed by strict physical training regimes, Cassils' artworks offer shared experiences for contemplating histories of violence, representation, struggle, and survival, often juxtaposing the immediacy, urgency and ephemerality of live performance against constructed acts for camera in order to challenge the "documentarian truth factor" of images. Bashing through gendered binaries, Cassils performs transgender not as a crossing from one sex to another but rather as a continual process of becoming, a form of embodiment that works in a space of indeterminacy, spasm and slipperiness. Drawing on conceptualism, feminism, body art, gay male aesthetics, Cassils forges a series of powerfully trained bodies for different performantive purposes. It is with sweat, blood and sinew that Cassils constructs a visual critique around ideologies and histories.
Recent solo exhibitions include MU Eindhoven, the Netherlands; Trinty Square Video, Toronto; and Ronald Feldman Fine Arts, New York. Cassils' work has also been featured at Institute for Contemporary Art and The National Theatre, London; MUCA Roma, Mexico City; Yerba Buena Center for the Arts, San Francisco; Los Angeles Contemporary Exhibitions; Utah Museum of Contemporary Art, Salt Lake City; ANTI Contemporary Performance Festival, Kuopio, Finland; Museo da Imagem e do Som, São Paulo, Brazil;Museo de Arte y Diseño Contemporáneo, San José, Costa Rica; and Deutsches Historishes Museum, Berlin, Germany. Cassils is the recipient of a 2015 Creative Capital Award. They have also received the inaugural ANTI Festival International Prize for Live Art, Rema Hort Mann Visual Arts Fellowship, California Community Foundation Grant, MOTHA (Museum of Transgender Hirstory) award, and Visual Artist Fellowship from the Canada Council of the Arts. Cassils' work has been featured in New York Times, Wired,The Guardian, TDR, Performance Research, Art Journal, and Vogue Brazil and was the subject of the monograph Cassils published by MU Eindhoven in 2015.

Zackary Drucker - Zackary Drucker is an independent artist, cultural producer, and trans woman who breaks down the way we think about gender, sexuality, and seeing. She has performed and exhibited her work internationally in museums, galleries, and film festivals including the Whitney Biennial 2014, MoMA PS1, Hammer Museum, Art Gallery of Ontario, MCA San Diego, and SF MoMA, among others. Drucker is an Emmy-nominated Producer for the docu-series This Is Me,as well as a Co-Producer on Golden Globe and Emmy-winning Transparent. She is a cast member on the E! docu-series I Am Cait.

Kean O'Brien - Kean O'Brien was raised in Chicago, Illinois. He is an educator, artist and community organizer living and working in Los Angeles. Currently he is the Associate Chair of Photography at The New York Film Academy in LA. He holds MFA degree from the California Institute of Arts and a BFA from the School of Art Institute of Chicago. In his art practice, Kean highlights the power of community engagement, focusing on community building through art, deconstructing and reconstructing masculinity, queerness, binary systems of oppression and the construction of identification.
Kean is also an advocate and community organizer, serving on The Transgender Advisory Board for the City of West Hollywood. He also sits on the Board of Here and Now Healing Arts Space in El Sereno and works as an activist for prison abolition.

Bamby Salcedo - Bamby Salcedo is a proud trans latina woman. A highly regarded, nationally and internationally recognized activist, advocate, community organizer and social justice advocate and professional. Bamby most recent employer was Children's Hospital Los Angeles. She spent eight dedicated years as the Health Education and HIV Prevention Services Coordinator at the nation's largest and most experienced clinical program providing multidisciplinary healthcare and services to trans youth.
Her remarkable and wide-ranging activist work has brought voice and visibility to not only the trans community, but also to the multiple overlapping communities and issues that her life has touched including migration, HIV, youth, LGBT, incarceration and Latin@ communities. Through her instinctive leadership, she has birthed several organizations that created community where there was none, and advocate for the rights, dignity, and humanity for those who have been without a voice.

Her unassuming warmth, transparency and playful character coexist with the seriousness of her determined commitment. Bamby is fortunate and grateful to be alive; this is expressed in her life through her wide and unique smile. Her work and in her signature dance moves that are always ready to spontaneously erupt.
Sabel Samone-Loreca aka Ms. Lady Mocha - Sabel Samone-Loreca has engaged in HIV prevention and care work for much of her adult life. Ms. Samone-Loreca is currently a Commissioner on the Los Angeles County Commission on HIV, holding the SPA 4 Consumer seat.

Samone-Loreca started her career in social services in 2002, when she moved to Los Angeles. In addition to her HIV-focused work, she has been a ceaseless advocate for youth, trans people, and the homeless. She has worked with a number of agencies during her career, such as Californians Helping Alleviate Medical Problems (C.H.A.M.P), and Central City Hospitality House in San Francisco focusing on the homeless transgender community. She also worked with Minority AIDS Project and Skid Row Housing and Trust as a peer advocate outreaching to the homeless community. She was a case manager at Children's Hospital Los Angeles, working in the Division of Adolescent Medicine.

In 2004, Samone-Loreca decided to 'go public' and became an HIV Stops With Me spokesmodel. HSWM is a multi-component campaign that utilizes HIV positive spokespeople to deliver prevention messages to the community in person and through mass media. HSWM is one of the longest-running and most highly evaluated HIV prevention campaigns in the U.S. She continued that form of community outreach for 5 years. She was 1st runner up for the original Quest for the Cover (now APAIT's Quest Pageant) and she ran again (and won) in 2005.

The Quest Pageant encourages the development and advancement of transgender people and celebrates the uniqueness and diversity of the transgender community. The main goals of Quest are: to empower the male-to-female transgender (MTF TG) community with information on HIV transmission and prevention; to provide positive role models and a sense of community to counteract the stigma that leads to low self-esteem and high-risk behaviors among this population; and to train MTF TG advocates and role models on issues of HIV. Samone-Loreca was a long-time organizer of Trans Unity.

Samone-Loreca continues to remain a visible, out, HIV-positive trans woman. She has participated in numerous panels and workshops, training both the community and the providers who serve them. She participated in PEP LA (Peers Educating Peers in Los Angeles). She was most recently on the 20/20 Panel Discussion, HIV Past and Present. She is a cast member of a short film called Forbidden Love, which is about the love life of trans women.


Date: Thursday, April 21
Times:  7 - 9 p.m.
Location: Renberg Theatre / The Village at Ed Gould Plaza

RSVP closes at 5pm on Wednesday, April 20
Have questions about Trans/Trans* and/or Feminism? - A Discussion on the Relationship Between Feminism and Trans/Trans* Identifications and Theories?
Contact Trans* Lounge
When & Where

The Los Angeles LGBT Center's Village at Ed Gould Plaza
1125 N. McCadden Pl.
Los Angeles , CA 90038


Thursday, April 21, 2016 from 7:00 PM to 9:00 PM (PDT)
Add to my calendar
Organizer
Trans* Lounge
The Trans Lounge is a trailblazing new series of educational and empowerment workshops, labs, events and groups aimed at serving the needs of all transgender individuals in all aspects of their journey toward self-discovery and acceptance.

Trans Lounge programming will include: make-up classes, hairstyling classes, voice-feminization labs, coming out groups, trans-related legal workshops, personal growth and empowerment workshops, community building networking events, issue-driven discussion labs and other many other events, all of which are relevant to all aspects of the trans community.

How will the Trans Lounge work?
Unlike other education and empowerment themed programs, the Trans Lounge will depend upon its participants to determine and guide which programming is offered. To accomplish this, participants must first register as a member of the Trans Lounge by visiting our online hub at TransLounge.org. Becoming a member of the Trans Lounge is free to all trans-identified individuals who wish to join. 

Once registered, Trans Lounge member will have access to the Trans Lounge Members Only area within the Center's website. That is where members will find descriptions and information about our library free workshops, labs groups and events. Once there, members are asked to review all of the various programs and rate them all based on their level of interest. Member's interest rating options will range from: "Not Interested", "Maybe/Maybe Not", "Moderately Interested", to "Very Interested – Sign Me Up." Trans Lounge administrators will monitor all the member ratings and will use this data to determine which programs will be scheduled in order to meet the membership's greatest needs and interests.

At this point, administrators will contact the instructors to schedule those programs that the membership has expressed the greatest interest in. Programming dates/times will be determined based on instructor's availability as well as the member's availability guidelines (which they are asked to provide as part of the registration process). Once a program has been scheduled, those members who expressed the highest level of interest will be given first priority to RSVP/enroll in the program. Once those members have had time to RSVP (72-hours), the entire membership will be informed about the program and all other members will be able to enroll until the program reaches its enrollment maximum.

All workshops and labs will be programmed in this manner, so to ensure strong attendance and maximum utilization of what each program has to offer for the membership. This also ensures that our instructors will enjoy presenting their programs for optimal sized audiences.

In addition, the Trans Lounge will also present on-going social and support groups and short-term, topic-driven salons. Groups and salons will include: coming out to self, coming out to the one's we love, living with HIV-AIDS, embracing your femininity/masculinity, embracing faith, how to love and support the non-trans people we love and support, how T can build community with LGB people, etc.
Trans/Trans* and/or Feminism? - A Discussion on the Relationship Between Feminism and Trans/Trans* Identifications and Theories